Many would-be SEO agency owners give up on their dream before ever giving it a chance. Don't let that be you. The first step to start an SEO business is this checklist.
But first, answer these two very important questions:
Are you willing to give 100%?
Are you willing to sell?
If you can truthfully answer 'yes' to both of these questions then continue reading. If you answer 'no' to either of these questions, don't quit your day job. You're not cut out to be your own boss but kudos for being honest with yourself.

1. Get Started on Your SEO Agency Brand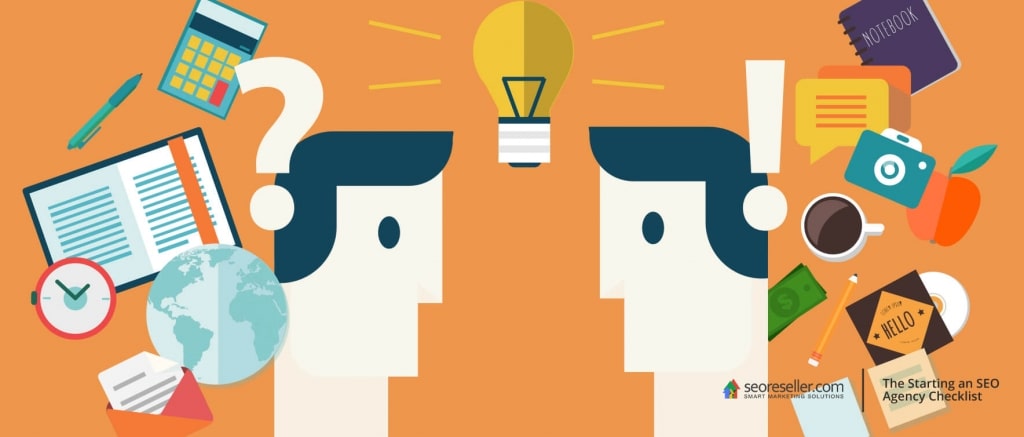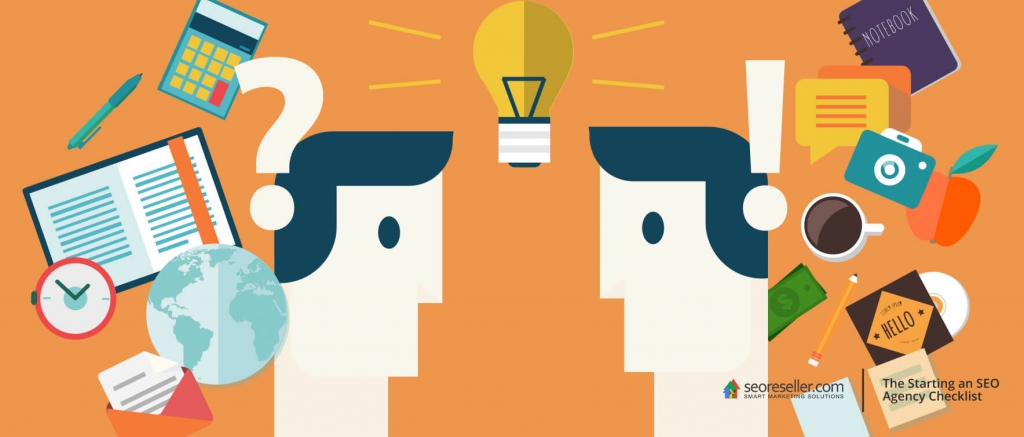 Picking a niche helps you to laser-focus your marketing and lead generation efforts. We've talked a lot about targeting a specific niche in the post, The Fundamental Steps to Prospecting. While some may advocate for an "I'll take any client I can get" approach, we suggest that targeting prospects in a niche for which you are an expert will pay off.
There is a strong case to be made for focusing on businesses within your geographical area. Especially when it comes time to pitch – you can do it face-to-face and you have something in common (a great starting point for a successful sale). However, focusing outside of your geographical area vastly increases your chances of getting clients.
We recommend that our partner agencies focus locally – especially when starting out. Any advantage you can give yourself at the beginning is great and proximity is an advantage.
Unless you're a web designer, make SEO your initial offering. Designing a website for a business is a "one-off" sale – it only happens once. Search engine optimization, on the other hand, is something that a business needs every month and usually comes with a contract. You will scale your business with recurring monthly revenue, not one-off sales.
Start developing your SEO agency's brand
Make it unique and stay away from terms that are frequently used which might make it difficult to rank in the search engine results page. When optimizing your website, you must rank for branded searches. Before deciding, make sure the domain name is available and it's not being used on Facebook or any other social media.
If you're not a designer, hire a designer to make your logo. Spend a little now to not spend a lot when you realize your logo is terrible and have to rebrand everything.
Create a catchy tagline that makes it clear what you offer potential clients. Leverage the benefit of the service – you don't rank your clients, you drive potential customers to their website. Develop your personal brand and give it character.
Here's where you start delivering on your answer to the 2nd question – you are your agency, selling your service will mean selling yourself. Your SEO agency needs to have a face and that is you. Consider having a professional photo taken; you'll be surprised at how many places you will put it – on your website, maybe on your proposal, you might use it when you attend industry- or niche-related events, etc. From here on out, you are a part of your agency's brand.
2. Build Your SEO Agency's Digital Presence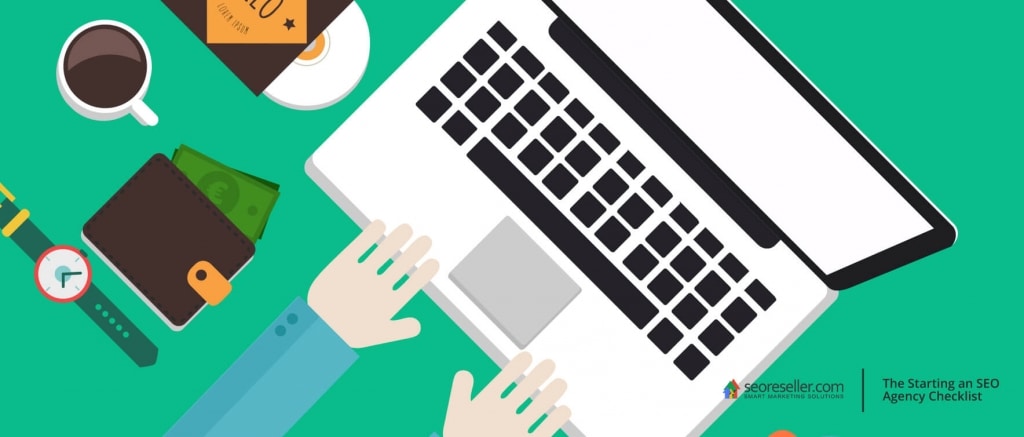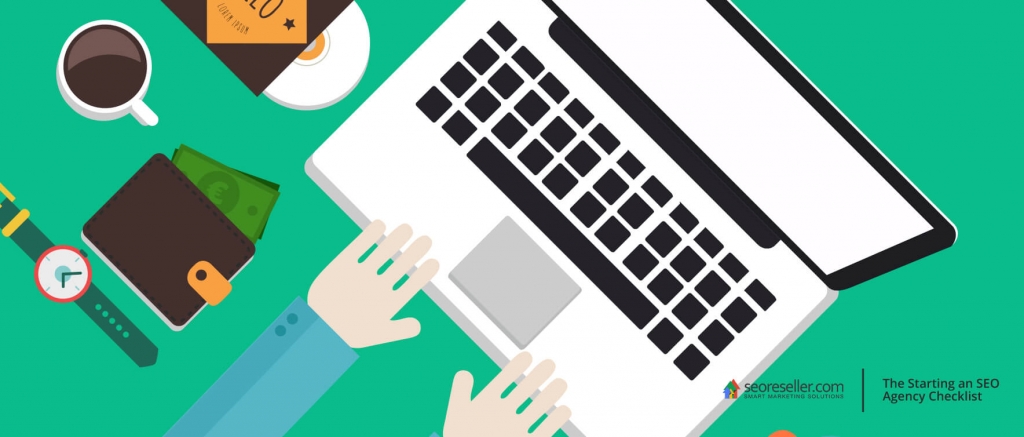 Build Your SEO Agency Website
Bluehost and NameCheap are two reliable names in domain names and website hosting. There are others and they're relatively inexpensive. If the domain name for your band is available, buy it.
This might be the most important thing on this list so far. If your agency's website isn't top-notch, you will have a hard time convincing a local business to allow you to do anything with their website. Again, if you're not a designer, hire a designer or let us design your agency's website.
Establishing Your SEO Agency's Web Presence
Google and Yelp are the most popular places to leave reviews so claim your business on both websites so you can monitor your brand's reputation. There are many other review sites where this is necessary but Google and Yelp are quick wins that will deliver results.
For Google My Business, you will need a physical address. Your SEO agency probably doesn't have an office – yet, so use your home address for now. You can hide it if necessary.
Your future customers are also likely to talk about you on Facebook and LinkedIn. Additionally, building a presence for your SEO agency on Facebook and LinkedIn gives your prospect more to see when they search for you on Google – which they will do. Social media marketing will come later but will definitely be a part of your overall digital marketing strategy.
Instagram and Twitter are less necessary for your SEO agency than Facebook and LinkedIn but are still good places for you to post great things about your agency.
Build Trust and Expertise for Your SEO Agency
Create useful content to showcase your SEO expertise – both on your landing pages and your blog. Create content around a keyword strategy that builds valuable traffic for your SEO agency.
Don't be afraid to create content discussing how you do successful SEO for your clients. There's nothing you're going to tell them that they can't find on thousands of other websites – but because you're local and you're an expert, they'll bring their business to you. Eventually, and we'll discuss this later, you want most of your clients to come from organic search. It can happen and we can help!
You will need to build credibility throughout this whole process but you can start on your website by clearly articulating the details of the service you will provide. How to rank sites in the search engine results is not a secret and treating it like a secret will only foster distrust.
Post testimonials and case studies on your website, review sites and social media. Displaying your contact information, and responding can also help to build trust.
3. Address Legal Concerns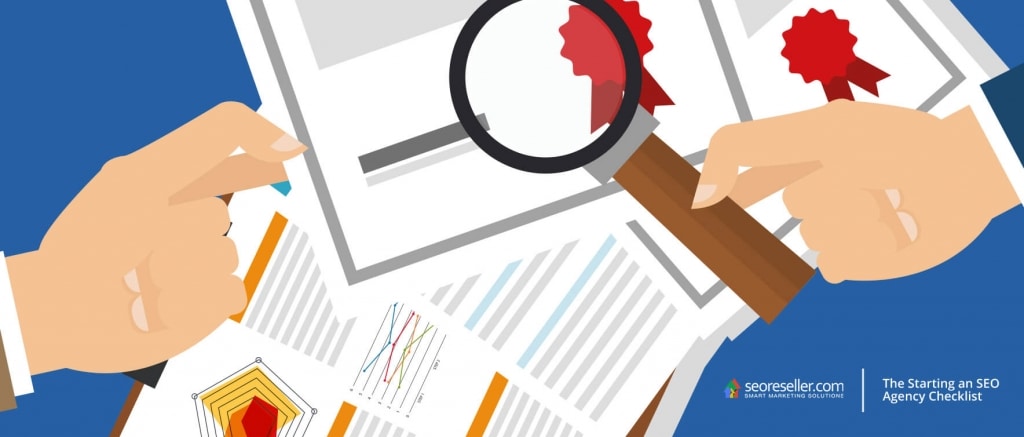 This assumes your SEO agency is in the US and you are going to report your income to the IRS – which you should. In terms of how you file your taxes, the simplest, yes riskiest route is to operate as a sole proprietorship which means you just file your profit and losses on your own tax return. It also means that, because you and your business are considered as a single entity, you're liable for damages.
Another option is to register as an LLC. This requires a little more paperwork but protects you, as the agency owner, from liability and unless you add partners, can still file taxes as a single entity. Consider talking to a lawyer and/or CPA.
If you continue at your fulltime job while running your SEO business, health insurance is not a concern. If things are going well (and they will if you work with us). However,  before you quit your job, figure out your health insurance situation.
Whether it's strictly digital or something you mail to your clients, develop a clear and simple invoice with payment terms.
PayPal is by far the easiest payment method for your SEO agency but there are some risks. Accepting credit cards is fairly simple. Search merchant service providers to determine what works best for your business. If a potential client prefers PayPal, try to determine why. Most legitimate businesses have credit cards or checks.
You can lose clients here but it's really important. Be short, clear, and to the point. Working with a lawyer is a good idea if you can afford it. It is important to have an SEO contract if for no other reason than to legitimize your agency. A better reason, though, is to protect your agency if there is a disagreement about work completed.
Get Our Free Contract Template
4. Develop Your SEO Agency's Methodology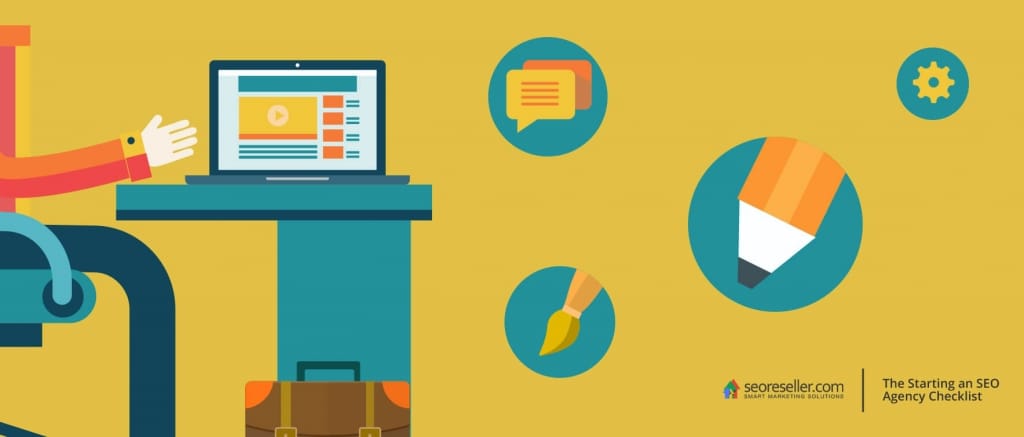 SEOs are all doing pretty much the same thing. At least, white hat SEOs are doing the same thing. What sets successful SEO agencies apart from unsuccessful agencies is less the SEO methodology and more the ability to sell and package the service in a way that the client understands.
That being said, make sure you understand when a website would want to rank in Google's local search results and when a website would want to rank in the organic search results. Then, understand what it takes to make that happen and organize it in an easy-to-understand way – and you have your SEO methodology!
Don't skip this part. SEO is a project – with a specific and an attainable goal. Learning how to manage a project will help when you're managing expectations with your client, managing tasks, and when you become a larger SEO business, managing your team.
If your client gives you access to Google Analytics and Search Console, that's a great start but it doesn't help much with something like competitor research. There are many tools in the SEO industry for other tasks like keyword research, link building techniques and more. Many have free versions but you don't realize their full potential until you pay for them. Ahrefs, SEMRush, Moz Local Listing Score, and Siteoscope are a few worth mentioning.
There are many pricing structures to choose from – hourly, fixed, retainers. If you can manage to build enough trust for your clients to put you on a retainer, that's great – depending on the amount. For everyone else, there are fixed costs or hourly.
We think a fixed amount works best as long as there are clear expectations. However, determining that fixed amount requires knowledge of what it takes to rank websites in a specific niche or geolocation as well as the website's starting point. When qualifying your prospect, you should watch for warning signs like penalties, spammy backlinks (remember those paid tools I mentioned), or really, really bad design.
Consider Outsourcing your SEO
You can make starting a successful SEO business easier by outsourcing your SEO to a white label SEO provider (like us!). They will handle the fulfillment (optimizing the website) and make it look like you did the work. This eliminates the need to come up with the methodology or develop a pricing structure. By outsourcing the fulfillment, you have more time to grow your agency.
Additionally, you don't need to pay for SEO tools or spend hours learning Google Analytics because you get access to our brandable, easy-to-read dashboard that provides the critical data in one place.
5. Start Finding Clients for Your SEO Agency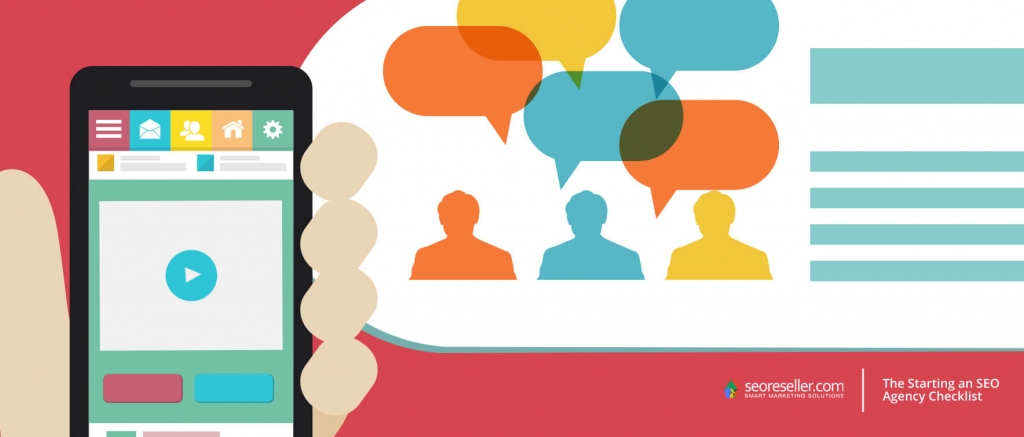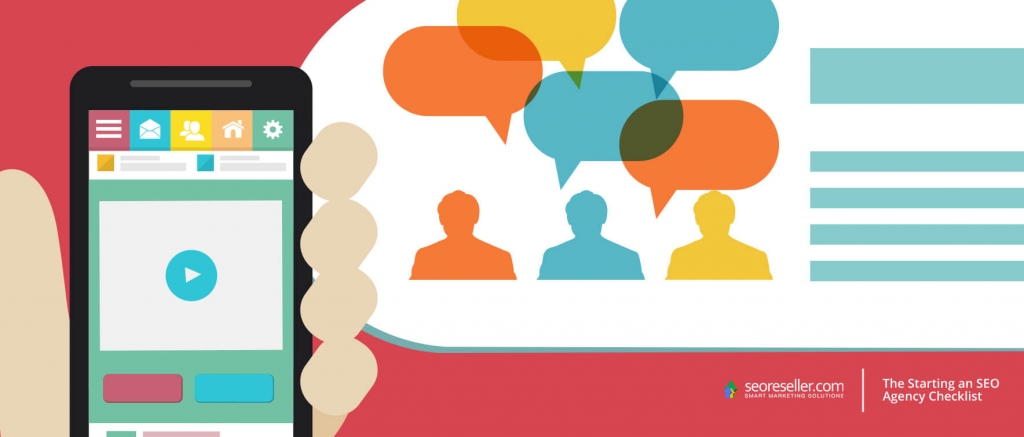 You promised – it's time to start selling. Find events that your potential customers are likely to attend. If you're targeting dentists, find events for dentists and attend as a vendor. Facebook, LinkedIn, and Eventbrite are great websites to find events.
Put on your best shirt, smile and start networking. Shake hands, pass out business cards, build relationships, and focus on helping people. Even better, install our SEO Audit Widget on your website, take your laptop to the event and perform in-person audits for each local business owner.
Optimize your Facebook and LinkedIn business profiles – these are separate from your personal profiles. Join groups for your niche (contractors, dentists, retail) and your industry (digital marketing, SEO). Connect and engage with the other group members. Sell them your SEO service.
There are many tools to help you acquire leads. Write a compelling email, template it, and start sending it to the leads you get from lead gen tools or what you find on LinkedIn and Facebook. Remember to leverage what you have in common – it will greatly improve your conversion rate.
An SEO audit tool might be the easiest way to get leads. You created your website, optimized it for search and now you're getting traffic. Install our free SEO Audit Widget on your WordPress site and your visitors get a free SEO audit of their website and you get a lead plus their email. Not just any lead – a lead that is interested in your service.
Ask for referrals from your mom, your gardener, your dentist and everyone else. When someone refers you, the fact that they are willing to put their reputation on the line and recommend your business builds instant trust for your future client. Don't let them down.
6. Qualify the Right Leads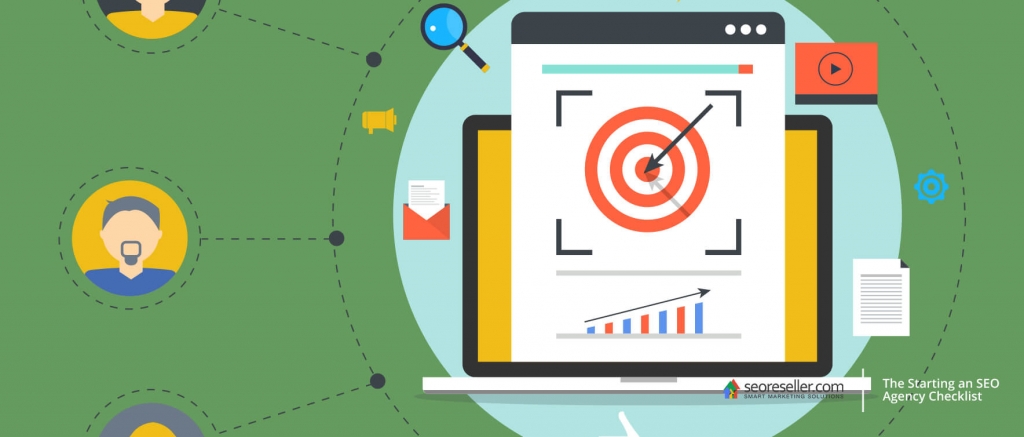 Find out if they are serious with targeted questions. If their answers are half-assed or strike you as insincere, disqualify them. You don't need the headache and they won't be good clients. Their goals need to be as specific as your solutions.
Get Our Free Client Questionnaire
Only take on a client if you are certain you can provide results for their website and if you are certain they will be good clients. Set high standards at the beginning and stick to them. I know it seems crazy for me to tell you to say no to SEO clients when you have none but if you settle now, you will settle later.
Eventually, you want to scale your SEO agency and that is impossible if your process includes taking on SEO projects that are doomed to fail. If they don't answer the questionnaire like you need them to, they aren't for you. If you can't deliver for them, they aren't for you.
7. Pitch to Your SEO Prospects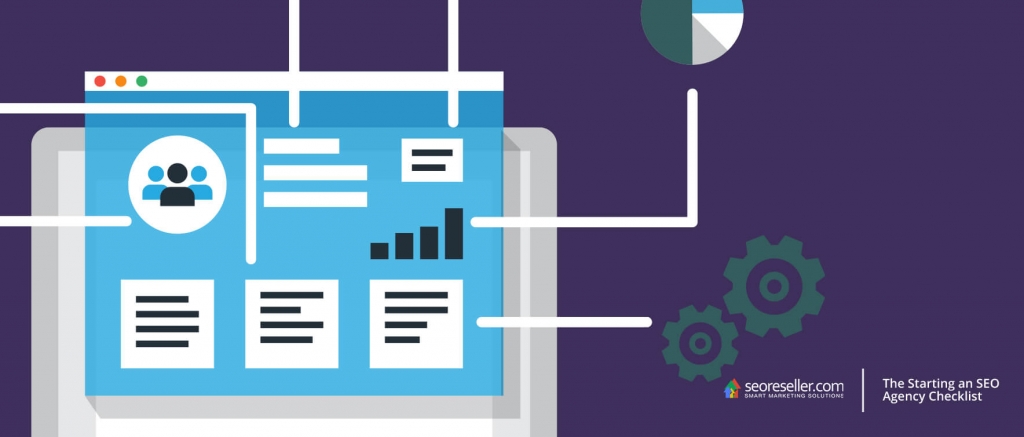 We've written a lot about pitching. Check out this blog post about pitching for more information. To summarize, put yourself in the shoes of your prospects. What problems of theirs are you trying to solve? What benefits do you provide? Sell solutions to problems, sell measurable ROI, sell yourself – don't sell SEO.
Position yourself as THE SEO agency, not just another SEO agency vying for their business.
8. Create Your SEO Proposal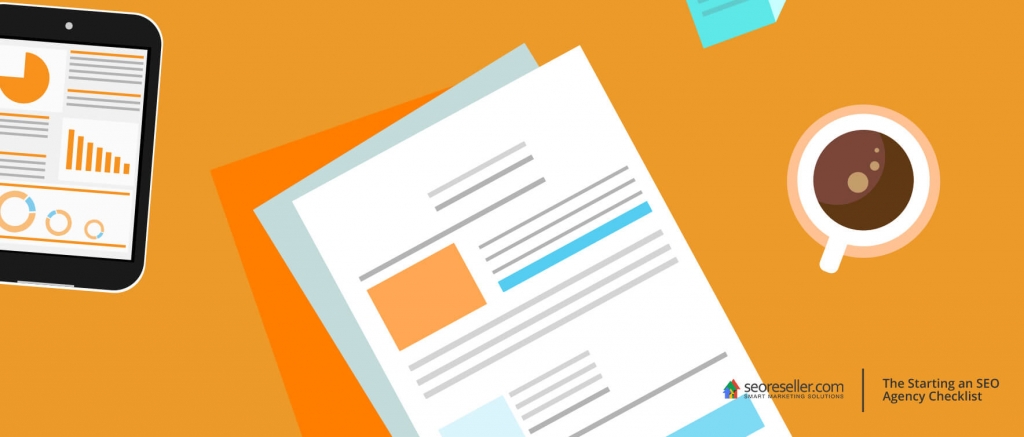 Here are the key items to include your SEO proposal
Information about your SEO agency
Your SEO process and methodology
The details of the SEO service you will provide
The optimization areas of opportunity for their website
The timeline and deliverables (should be easy because you learned about project management as suggested earlier)
Requirements from client
Don't recreate a proposal over and over again. Template it and update it for each client. Work smarter, not harder. Or download ours for free!
9. Close Your SEO Prospects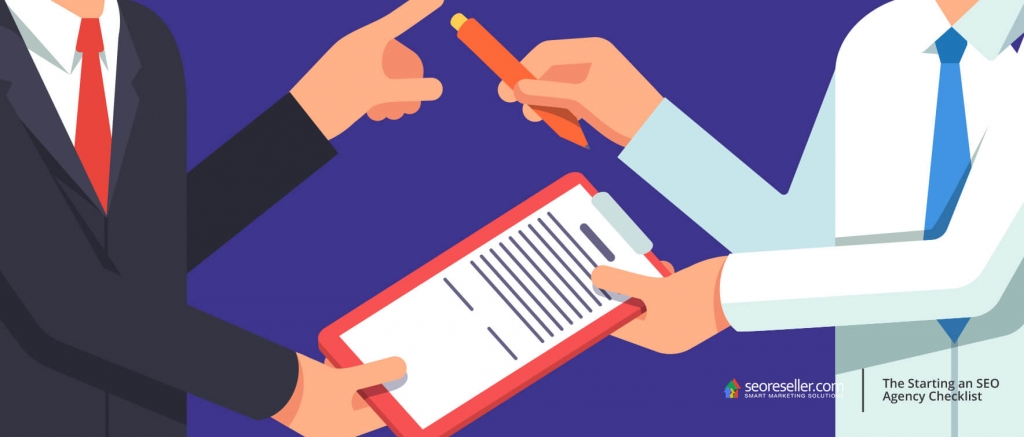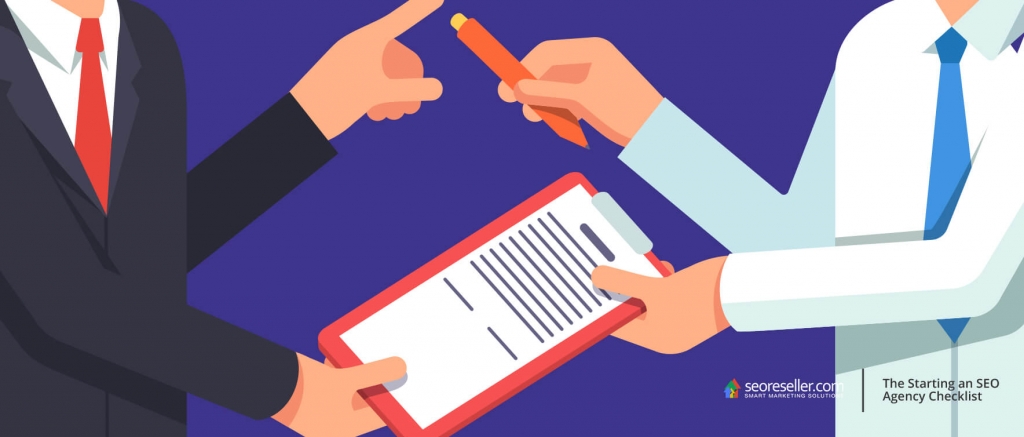 There are effective ways to end a sales pitch and there are ineffective ways to end your sales pitch. Knowing the difference can be the difference between getting a check and getting declined.
When you learn how to sell SEO, you'll understand how preparation is the key to success. This applies to every step of selling SEO but it's easier to prepare a pitch or proposal. People don't prepare for objections because they don't know what the objections will be. This is a mistake. Lay out the possible objections – price, don't understand how you help, SEO horror stories – then prepare your response.
10. Work With Your SEO Clients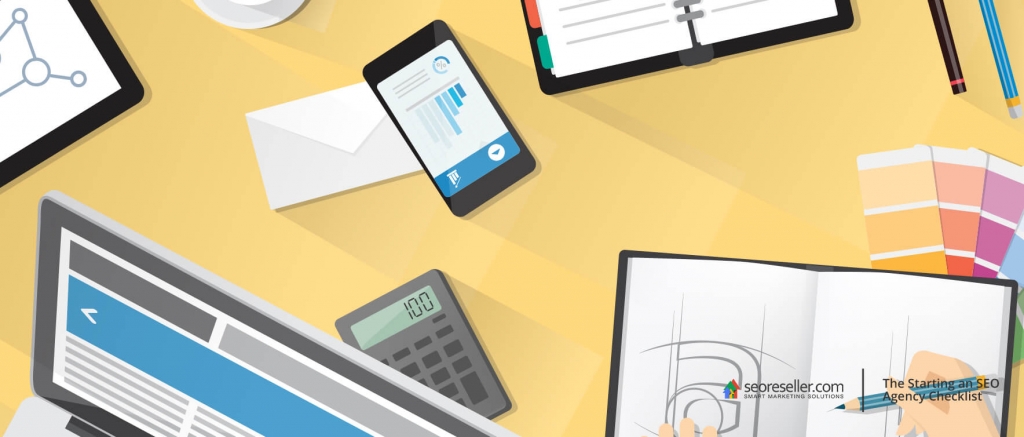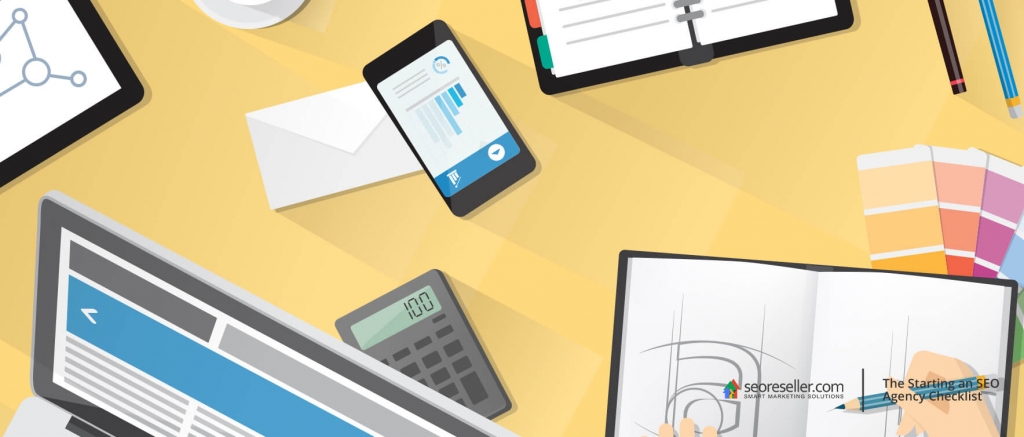 Taking on new SEO clients will be different every time but certain parts of it will stay the same. Find out which way works best for you and develop a process for it. This will make it easier for you the next time you take on new SEO client and, when you have grown your agency, it will be easy for your team to onboard new clients. SEOReseller helps partners simplify onboarding new clients into easy steps.
This does not need to be flashy or impressive. However, your prospects will want an idea of what will be delivered and when it will be delivered. Developing the answers to these questions into a project plan will provide additional clarity for your clients and help you streamline your process.
You can't only rely on referrals but it's a good idea to keep the referral pipeline warm in case you hit a dry spell in your other lead generating efforts. Find a way to incentivize referrals for existing clients and a find a way to leverage your social network for referrals.
11. Other Important Considerations
If you're a certified SEO expert but have zero business acumen, your agency will fail. Many brilliant people squander millions of dollars because they don't have the sense to do what's best for their business. There are many resources on the internet as well as amazing books that can change your life. You can also partner with someone who knows how to run a business while you play the role of the SEO expert.
Once your competition discovers how your agency is killing it, they will monitor you. They will visit your site, they will use paid tools to see your backlinks and anything else they can do to get an advantage over you. Monitor your competition and find unique ways to provide value to your local market.
For some people, this is going to be as difficult as selling – asking for help. But having someone offer their experiences and insight as well asking difficult questions that you're unwilling to ask yourself is invaluable. There are networking events for local business owners and resources on the internet to help you find a mentor.
Might be learning about SEO, might be learning about digital marketing, might be learning about how to run a business. There's a wealth of information out there. Finding it is easy.
Your immediate goal is to earn enough from your new SEO agency to quit your job. Your long-term goal might be to have a team that does the work for you or sell the business and live out the rest of your days on a beach. Keep your sales pipeline warm and your network growing.
It's not now. It's not when you get your first client. It's when you have enough money saved or your revenue matches what you were making at your job. It's when people are asking you to do their SEO, rather than you asking them. Then maybe you can quit your job. Things can change quickly in search engine optimization – be ready.