Can Your SEO Software Do This?
Launch successful campaigns with our white label SEO dashboard.
Get free access to the SEO Site Audit tool and more Agency tools.
Analysis made easy. It starts with our all-in-one SEO dashboard software where you and your clients can track their campaign.
Your clients will always want more clarity. Give that to them via their own dashboard for which you control access.
Use our intuitive monitoring software to manage your clients' SEO needs with all the best tools in one easy-to-use place.
White label from the logo to the domain and everything between. Nobody will know this isn't yours. In fact, it is yours.
Give Clients a Front Row Seat to Their Stats!
Automate SEO reporting with our dashboard and present it to clients on your domain.  Leverage our white label SEO analysis tool and technology to establish transparency and build stronger partnerships with clients.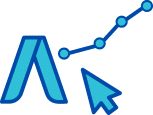 Google Analytics & Adwords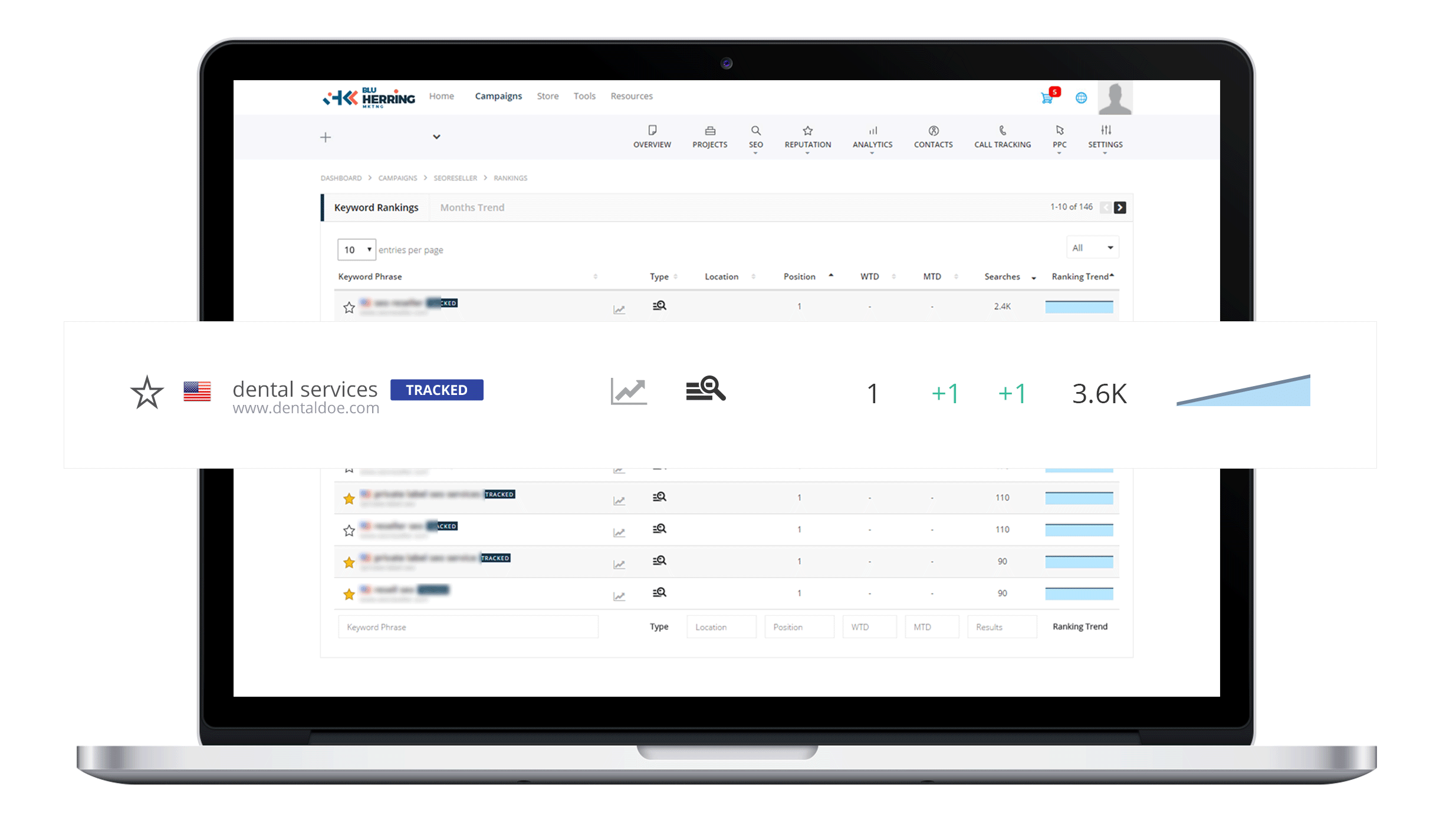 See the Same Keyword Rank Tracking Data
Questions you will never hear from your client:
Do my campaigns have keywords on the first page?
How are my keywords ranking?
Are people searching for the keywords we're targeting?
Which keywords are we targeting?
Everything clients need to know is readily available – right down to the details of each keyword. Make planning a breeze!
Find Out Where All Those Leads are Coming From
Leads are coming, but do you know where they're coming from? We'll help you out. Our white label SEO software provides you with complete lead tracking and reporting capabilities
All the leads coming from contact forms on different landing pages – you can track them all in one place.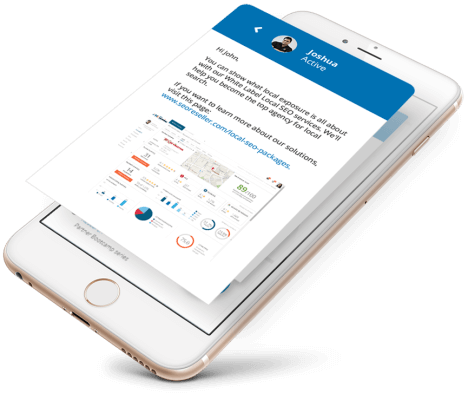 We're making sales easier!
A great proposal is critical to the success of your pitch. We make it easier with a customized and well-written Local SEO proposal ready in under 3 minutes.
Each proposal covers all the questions your prospects might have in these sections: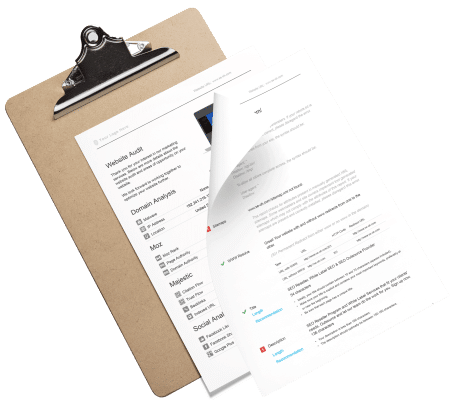 Perform and Download a Full
Website Audit Report in Seconds
Our Website Audit Tool is easy to use! Critical information at your fingertips with your agency's brand at the top.
Each audit includes:
Integrate accounts so you and your clients are always one click away from their analytics and PPC campaigns.
Our white label SEO reporting software wouldn't be complete without firsthand information from Google Analytics and your Google Adwords.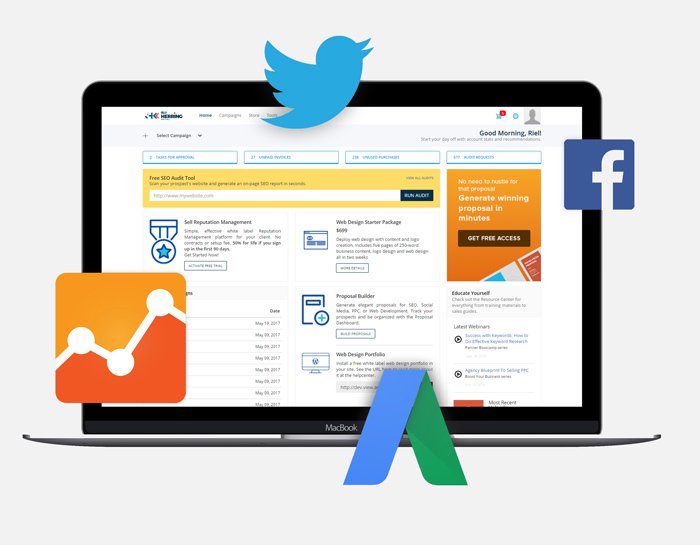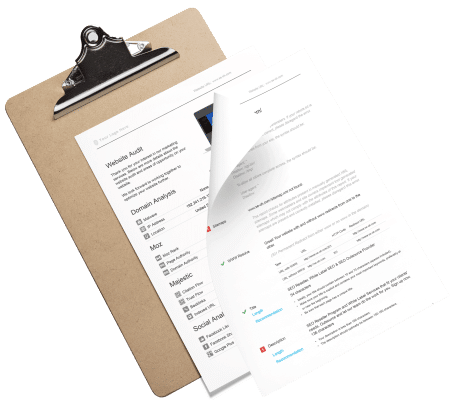 Managing Campaign Performance
Has Never Been This Easy
See Exactly What's Happening
You determine who has access ensuring your partners are up-to-date.
Flexible Task Management
Review, approve or revise tasks that your team is working on.
Clear Progress Visibility
Milestone status, client brief forms and more to give a clear picture of each campaign.
Have a Question? Ask Through the Dashboard!
Take the uncertainty out of communicating with your SEO software platform and send us a chat message through your monitoring dashboard. We have specialists ready to talk to you about our white label SEO services.
Additionally, we offer an expansive library of white labeled resources that you can browse and send to your clients.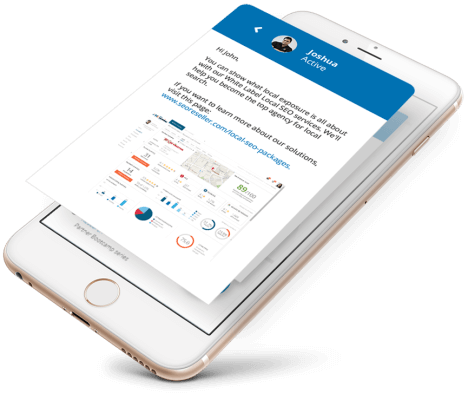 No Two Local Businesses Are Alike
And neither will their SEO needs be the same. That's why our white label local SEO services provide you with four different packages
to suit the varying sizes and goals of your clients.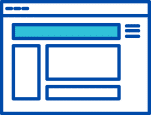 Design a mockup website from your dashboard and have a proposal ready when it's time to sell to your customers.

Successful in closing a client and ready to start a new campaign? Order right from our white label dashboard.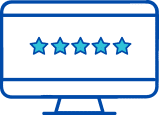 A 4-in-1 tool that allows you to manage your clients' reputation across the top review sites and business listings.
Don't Just Take Our Word For It…
"The staff is amazing and the technology shows my clients exactly what they need to see. SEOReseller.com allows us to resell SEO and is the key to our growing organization."
"I know that I can trust you…When I send through a client brief, it get's done. You're the best."
"A big shoutout to the SEOReseller contributors working on our campaigns. Our rankings are on an upward trend. Thanks guys!"
Frequently Asked Questions
Yes, if you choose to give them access to more than one campaign in the client dashboard. If you manage several campaigns for one client, one person can be given access to all of them. You have full control over the users on your dashboard. This includes which campaigns a client can access. Furthermore, you can also create "employee" users which might have access to all campaigns or just a select few.
This is a function that is currently unavailable for partners. SEOReseller prides itself in its accountability for work and services rendered. Allowing random changes in targeted keywords leaves the campaign open for inconsistencies in the interpretation of data and would also affect our ability to rank your campaigns. If you have changes that you would like to make or any other concerns, please contact your project manager.
Access it anywhere without your reports taking up any space on your hard drive. Even on your mobile phone! The dashboard, like the rest of our products, is built fully responsive so however you are accessing it is a good way! On your laptop, tablet, or mobile phone, it doesn't matter! You just need to be connected to the internet.
On your dashboard, go to a campaign for which you want to set up Analytics or Adwords. On the Overview tab of a campaign, head to Settings, then Integrations. If you have an existing account, select the account and then choose the appropriate profile. For new accounts, select Add New and a pop up should appear. Make sure you are logged in or you choose the account which contains the GA/Adwords account. Once integrated, you may choose the account on the existing accounts tab and choose the corresponding profile.
Yes you can! The dashboard can be a very effective tool during the selling process. Create your client as a user and they can see firsthand all that the dashboard has to offer, before making the sell. Show them how they can track their search engine optimization performance (in terms of keyword rankings and traffic data), monthly fulfillment progress and PPC campaigns all from an easy-to-use dashboard with your brand on it.
Our team scrape hundreds of thousands of keywords on a daily basis. We limit the trend to 6 months in order to save bandwidth and avoid clutter on your dashboard. Should you need the historical ranking trend for any of your campaigns, simply reach out to your project manager. Your project manager will process the request and set an expectation for when our developers can produce the data.
After confirming that all of the steps in the video have been accomplished, you may need to wait as much as 48 hours for your changes to propagate. At the very least, it may take as little as a couple of hours but if the dashboard is still not accessible after 24 hours, please get in touch with your project manager and we'll see if there is something that is missing.
The inner pages will be built with the same look and feel of the homepage. The colors will also be based on your preferred color scheme which you will indicate on the intake form. Additionally, you will of course be able to provide feedback once you are at the reviewing stage of the development process. In fact, there are the opportunities during development where we will ask for your feedback.
I want to manage my clients' SEO from one tab!