SEO for Roofing Companies: Optimize Your Online Visibility To Generate New Client Leads
SEOReseller specializes in developing SEO strategies to help roofing companies build a strong online presence resulting in quality leads, phone calls, and new estimates.
How Can Roofing Contractors Benefit From SEO?
Are you wondering how to attract high numbers of potential clients and establish your roofing company as the go-to in your area?
A professional, top-quality strategy for SEO for roofing companies may be just what you are looking for.
Take a look at what you can expect when you work with SEOReseller:
Increased visibility
You'll notice a big change in your site's visibility. Your business will appear in more local searches, such as "roofers near me" and reach customers who are actively looking for the services you offer.
Higher revenue
Search Engine Optimization can drive new business for roofing companies. Ultimately, due to your increased exposure, phone calls, and leads, your business can expect to see a boost in revenue.
More qualified leads
You'll notice a dramatic increase in leads from potential customers. On average, our clients see a 67% increase in form submissions.
You'll surpass the local competition
You will rank in the Google 'Local Pack' where 42% of users click when searching for roofing companies. You'll see increased traffic to your company's site and an average of a 59% increase in phone calls in less than 5 months.
Get a Free SEO Consultation and Start Increasing Your Sales
Why Is SEO For Roofing Companies Important?
According to the Bureau of Labor and Statistics, there are over 161,600 roofers in the U.S.
For your roofing company to grow, you'll need to maintain a constant flow of new customers.
How do you keep your company ahead of the competition?
Take a look at the following stats:
If you want your roofing company to stand out from the competition, you need a strong SEO plan and, likely, a digital marketing partner who provides exceptional roofing SEO services.
Why Invest in SEO Versus PPC?
Think of it like this:
Words From Our Happy Clients
Been working with SEOReseller for years and they're consistent with delivering the best SEO work. They've mastered the art and science behind SEO. Thanks to them my website is performing at its best. 
SEOReseller is truly one of the best companies that I've worked with, and I've been sending them work for more than 8 years. Truly admire their work ethic and professionalism.
What makes SEOReseller different from other SEO companies is the expertise and understanding of how they do SEO. My primary goal for SEO was to increase the customer base through our website and that's what they did for us. The project managers and SEO team are very hands-on and proactive in conditioning our website to adapt to new SEO techniques.
SEOReseller Implements the Best Strategies for SEO for Roofing Companies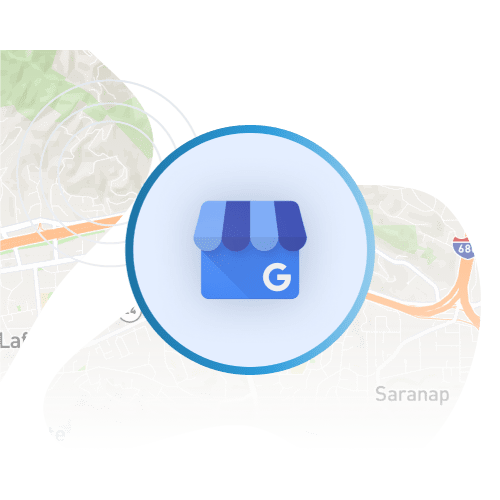 Local SEO and Google My Business
What is the connection between local SEO and Google My Business?
Local SEO content creation focuses on your company's local online presence by incorporating roofing-related keywords. This means that anytime a potential customer searches for "roofing companies in [your city]" or "roofer near me," local SEO strategies help your office rank highly in search results.
One important factor in establishing a local SEO strategy is creating a Google My Business page — AND integrating your GMB profile in your company's website.
Here's why this matters:
Your Google My Business page gives potential customers all sorts of valuable information including details such as:
The purpose of optimizing your GMB is so that your website ranks in the "Google Local Pack," meaning that your company appears on the first page of results when potential clients search for a local roofing company.
Just think of the Google Local Pack as oceanfront property on the internet for your roofing company.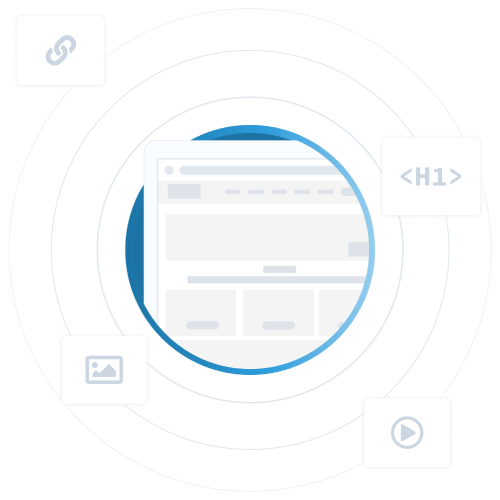 On-Page SEO Optimization
Are you aware that Google has algorithms that continually crawl your website to determine how much value your site offers to potential roofing customers?
As Google evaluates your site, it looks at the technical backend, checking out things such as:
Our team of SEO experts can help create an SEO strategy for your roofing business that gets you seen by potential clients. We will evaluate your current setup and make certain that your site's on-page SEO is optimized to its greatest potential.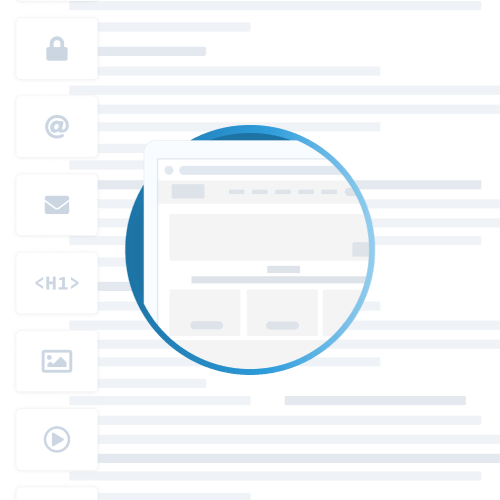 Website Content Development
Google, as well as a variety of other search engines, are regularly evaluating your roofing company's website to see if it adds value for their users.
If your company's site isn't grabbing the attention of its readers, your content marketing strategy doesn't stand a chance when it comes to ranking against competing roofing companies who have invested in high-quality content.
So what are search engines expecting to see when they evaluate the content on a roofing company website?
A blog or other supplemental content covering questions such as:
Developing a content calendar, in addition to producing consistent, quality SEO-focused content for your website requires a sizable investment of time most roofing companies just don't have.
That's where our team of SEO content creators shines. We'll take care of the content so you can stay focused on growing your roofing business.

That's where our team of SEO content creators shines. We'll take care of the content so you can stay focused on growing your roofing business.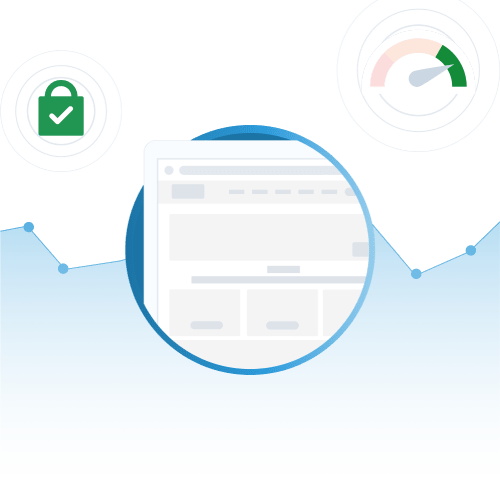 Optimal User Experience
How many times have you visited a website only to leave because it was difficult to navigate or lacked relevant content?
The fact is, a poor user experience often encourages website visitors to click to another site. To engage and maintain interest, your roofing website needs to:
SEOReseller's Roofing SEO Services
At SEOReseller, we're experts at developing a solid plan for SEO for roofing companies.
Our team utilizes rank-building initiatives to allow roofing companies to improve their online presence and show up on the first page of search results.
Our services include:
Keyword Research
Content Creation
Website Audit
Content Audit
On-page SEO
Off-page SEO
Backlink Strategy
Technical SEO
Lead Tracking
Conversion
SEO Reporting
SEO Dashboards
What Industries need SEO the most?
Every industry and business are similar and different in many ways. Hence, the similarities and differences of methods and approaches when doing SEO for businesses. As industrial SEO experts, we'd say that industries have 80% similar practices in search engine optimization and about 20% differences.
SEO Services for Ecommerce Websites
Frequently Asked Questions
To help you make the most-informed decision, here are common questions customers ask us.
Looking For Assistance Developing an SEO Strategy for Your Roofing Company?
Let Us Help You Grow
We are ready to help your business not only get found online, but scale your business as fast you'd like us to. Contact us today for a free consultation!