Do you own a website?
If yes, does it appear on the first page of results when you search for your business?
If you don't see it there, then it means there are issues stopping your website from performing, and you have to act on them quickly.
After all, a website's goal is to attract as much traffic as it can. The better it ranks on search results, the more traffic it gets. The question is, how do you make your website rank higher?
Success is made with a combination of knowledge, preparation, and timing.
You have to understand that there are rules to conquering rankings. Nothing happens by chance and to the expert — success is made with the combination of knowledge, preparation, and timing.
Before we delve into figuring out what positions you should aim for when ranking in Google, it's best to know how do search engines work to determine which website they should put in the first page.
It's a step-by-step process. Everything starts with a crawler or a Google bot which crawls every page of every website. Next, they are indexed based on the algorithm created by the search engine. Different search engines use different algorithms, this is why questions like 'What is SEO' or 'how does SEO work?' are getting asked more frequently. More and more businesses are wondering and getting interested in how they can adhere to the frequent algorithm changes, at the same time, improve their online visibility.
20 Tips to Increase Website Rankings
There are plenty of things you can do to increase your website ranking on Google or any other search engine. IF you're on the path to becoming an SEO expert or a business owner looking to improve online visibility, these 20 tips can be your guide to increasing website rankings:

1. Website Audit
The first secret to success is assessing your website. An SEO website audit is a full analysis of your website's health. It shows your site's strengths and weaknesses, what you're doing right, and what things you need to improve on. You need to rely on data in order to create an effective strategy, and you need to evaluate the performance of your website first before you do any tweaking.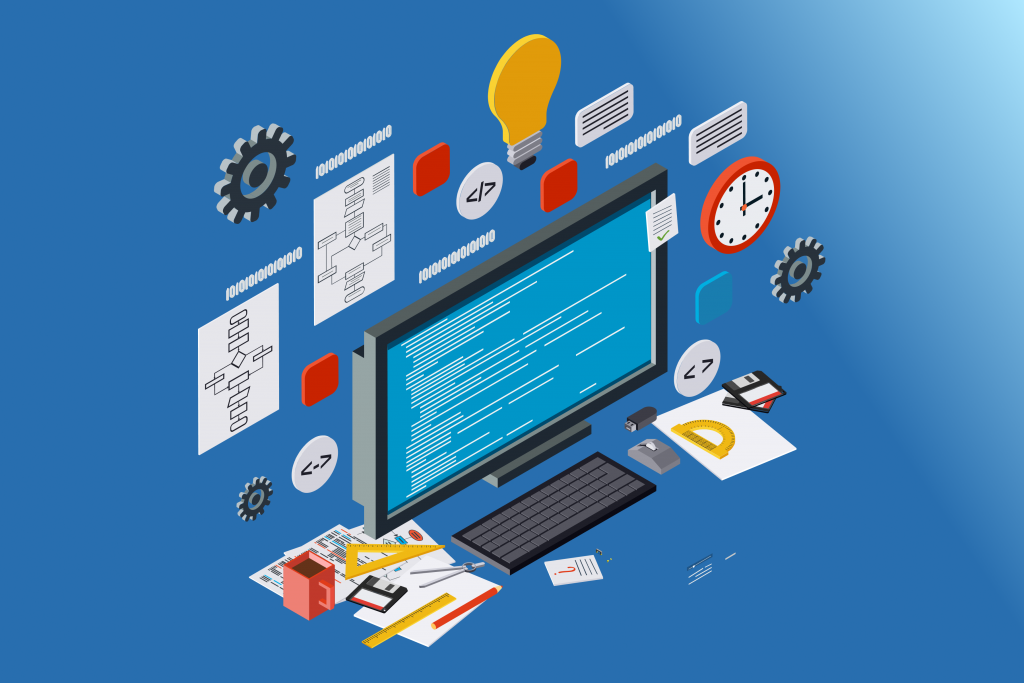 2. HTTPS ⁠— Google Likes It A Lot
Google has announced HTTPS as one of its best practices.
Before, websites were using Hypertext Transfer Protocol or HTTP. As more and more websites flocked the web, Google decided to tighten the security to protect users from malicious attacks. This resulted in the addition of 'S', which stands for 'Secure'.
HTTPS now provides these 3 main protections:
2.1 Encryption
This ensures there's no unauthorized access by converting your website data into code.
2.2 Data Integrity
This ensures that any data you provided cannot be changed during transfer.
2.3 Authentication
This ensures that the user is connected to the intended website, securing user trust and increases website authority.
3. Updated UI
Your website is the face of your business online. It should be backed by an efficient UI or user interface. This involves a user-friendly, responsive, and visually-pleasing design.
If first impressions last, then you want your website to impress your visitors off the bat. Whether it's a website for physicians, lawyers or a SAAS company, have it aligned with the color schemes, images, icons and buttons used.
Pro Tip: Do your own research. Visit your favorite websites and observe what you like about them. Ask yourself if you can replicate the same UI for your business.
4. Optimized Website UX
UX or the user experience defines the effectiveness of your website. If UI is about how attractive and user-friendly your pages are, UX is all about how to use the website. Can users navigate the website and find the pages they're looking for? Did they get the information they need from the site?
All these questions fall under UX. But, how does it connect with Google Rankings?
Google updates its algorithm to accurately index content and provide a more precise answer to a query. Before the BERT update, three interesting updates happened to the algorithm:
Google Hummingbird in 2013: Focused on semantic search or searches that consider the user's intent and delivers results with the relevance of the context in the equation

Google Pigeon in 2014: Focused on local relevance and accuracy.

Rankbrain in 2015: A key update that combines the ability of the search engine to understand user intent and analyze a user's journey as they navigate through the website. This means Rankbrain also evaluates a website's relevance based on a user's time on site and bounce rate.
This tells us that strategically designing for enhanced user experience will result in users not only finding your pages attractive but engaging as well.
The longer they stay on the site, the more Google will see your website's relevance and reward it with higher search rankings.

5. SEO is a Must: Nothing is Random
Ranking high in the results pages isn't luck nor is it by chance. You'll need skill, preparation, and timing to achieve the top spot.
Search engine optimization is a must if you want your website to be visible, searchable, and available to any potential lead.
You don't want the resources you've spent on developing your UX and UI to got to waste because people can't find your site. There are four categories you need to optimize for when it comes to SEO:
5.1. Content SEO
This means optimizing content so that it's more valuable to users and Google, to the point where it drives the user to take action.
5.2. Local SEO
Local SEO is optimizing your online visibility in your area. This is a powerful way to let people around you and even those who are planning to visit your area know that you are near. More importantly, a local SEO strategy helps a business rank on the Google Snack Pack – the top three boxed results appearing on local searches.
5.3. Technical SEO
Technical SEO covers everything – from finding duplicate content to optimizing XML sitemap. This allows Google bots to crawl and index your pages more effectively.
5.4. Voice Search SEO
Voice Search is one of the main trends in 2020, and it's here to stick. A study showed that there will be an estimated 21.4 million smart speakers in the US by 2020.
6. SEO Tools: They Are Your Secret Weapon
SEO can be hard, but only if you don't have the right tools. You can find different tools to help you optimize your website – from keyword research to site analysis and daily rank tracking.
Here's a list of top SEO Tools you definitely should include in your arsenal this 2020.
7. Optimize Site Speed
Everybody wants a website with a quick loading time. You don't want a potential client to bounce from your site just because the content wouldn't load.
Pro Tips:
We recommend using

Pagespeed Insights

to check your website's performance.

You can also make the pages load faster by reducing your image size.
8. Fix The Little Things
In a field where there are many players involved, you want everything to be as tight and precise as possible. There are little things on your website that can make or break you so it's best to fix them as soon as possible.
Clean up problematic or dead links. Make sure that all your site pages are working and optimized.

Polish your CTA. This won't have a direct impact on your Google rankings per se, but it's something that many might take for granted. Killer call-to-actions prompt users to convert.

Grammar and spelling.
9. Optimize Your Landing Pages
Landing pages are your 'conversation' pages. These need to be one of the most visible pages when someone Googles a keyword related to your business.
The key here is to optimize each aspect of your landing page so that Google can see them as relevant to your audience. Here are the list of elements you should optimize:
Keyword

Main Title

Supporting Headline or H2

Value Proposition

Unique Value Proposition

Multimedia Content

CTA
10. Create Relevant and Highly Optimized Content
Content will always be king. Even for Google. It's one of the factors Google uses to rank the websites. Here's our 30-Point Content Checklist which you can use to measure the quality of your content in less than 10 minutes.
Pro Tip: Get a writer who knows what SEO is and has an idea on how to optimize content for search engines.
11. Optimize Off-Page SEO
While On-page SEO is the more prioritized of the two, Off-page SEO is a method that most people neglect. Aside from increasing your website's online branding, off-page SEO increases Domain Authority.
Domain Authority is a metric used to rate a website from 1-100. This is another huge ranking factor that you have to keep tabs on because higher DA means the higher you will rank on search engine results.
If you're running your own SEO Agency or planning to start your own SEO business, optimizing off-page SEO is an approach you don't want to overlook.
12. Optimize for Local Search: Google My Business
Optimizing for local search enhances your website's visibility to local clients. Registering for Google My Business is just a must if you want your website to show up in Google Maps and local organic rankings.
When claiming your GMB listing, make sure the information you put is accurate and complete. Use a GMB dashboard for better tracking of performance on local search results.
It's also beneficial if you add images and links to your website.
13. Use Email Marketing to Build Your Links
Email marketing is a useful strategy if you want to enhance your Google rankings. How? The answer is through link building. Here are some tips on how to cold email like a professional, with tips and template on how you can connect with your intended industry effectively and start your link building outreach right.
14. Steer Clear of Black Hat Methods
Black Hat is like that forbidden candy where it tastes good but is bad for you. It's an unethical practice that goes against search engine guidelines and gets your website penalized.
15. Optimize Website For Mobile
Optimizing your website for mobile is now one of the easiest and most important ways to rank on Google. Around 70% of web traffic comes from mobile, which means almost everyone is using mobile devices to search online.
16. Optimize For Voice Search
It's established that voice search is easy, especially now that more advanced voice recognition technology continues to be more accurate and quick. One way to optimize for voice search is to include more conversational phrases in your content, may it be on-page or off-page elements or blogs.
17. Study Your Data
SEO is not a game of guesswork. It's all about knowing your data. This means diving into Google Search Console and Google Analytics data. Studying the performance of your SEO efforts helps you have a clearer direction in your future strategies.
18. Have Influencers Promote Your Website
Working with influencers helps in building your link profile. Most influencers have connections with high authority websites for your link building strategies. As influencers continue to share your link, high DA websites may pick up on it and add your link to their own.
19. Generate Positive Media (and learn how to handle negative press the right way)
Not all attention is good. One of your goals is to generate good reviews, as well as positive (electronic) word-of-mouth. Simply put, you don't want negative comments about your business making rounds online.
Word-of-mouth remains one of the most effective ways of spreading information. Use this to your advantage by having customers leave positive comments about your company and services on relevant online forums. If you encounter negative reviews, reach out to the user in a manner that shows your professionalism and willingness to help.
20. Optimize Your Schema
Schema helps search engines better understand what the content on your website means. There are different types of schema data markup, each matching the specific content of a site. For instance, restaurants can use the restaurant markup for the menu properties on their website.
What are the positions that matter in Google?
Remember the last time you Googled something? Try to recall which one you clicked first – was it somewhere at the top or at the lower part? Did you ever go to the second or third page to look at other search results?
It's less likely for a user to go beyond the second or third page to visit a website. Most of the time, the information they need is on the first page.
So, what are the ranking positions that matter?
1. The First Page
What does landing on the first page of Google mean for your website?
In the search engine world, if you want your website to appear to more customers, aim for the first page of Google. Sure, the second page is fine, but the third page?
75 percent of internet users never go past the first page of search results. Out of 4.39 billion active users, only 1.09 billion users are curious enough to click the remaining hundred pages.
2. Number 1 Spot in Organic Search
Most businesses want their websites to place first on Google in their specific category. Ranking first gets 31.7% of all the clicks while the last result on the first page gets an estimate of 2.2% of all clicks.
3. Zero-Click
Zero-click results are search results that appear at the very top of the SERPs. These often come in the form of a quick answer to a query.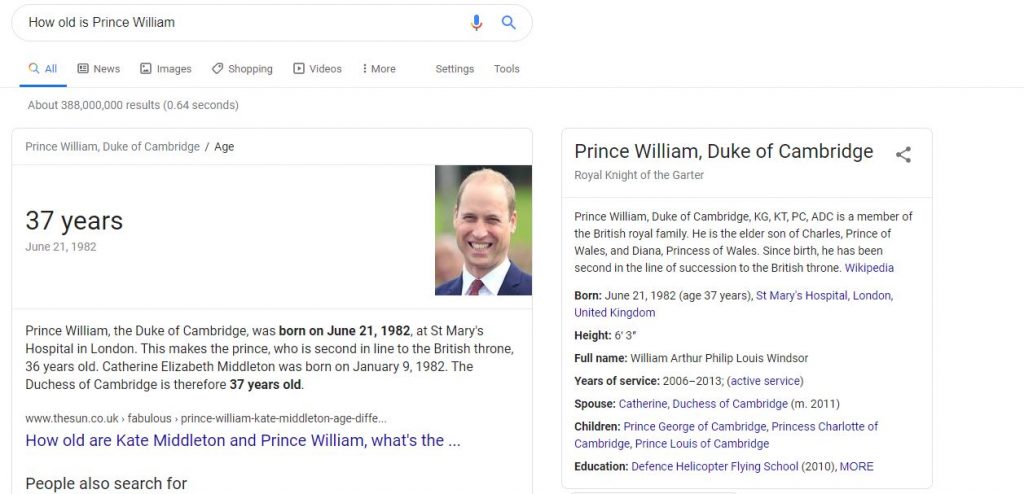 4. Featured snippet
A featured snippet is the instant answer you see at the very top of a search result. It appears in a rectangular box meant to catch your attention. It contains a summary of the answer to a query – usually in paragraph form, list form or a table form.
A featured snippet is a coveted spot because it instantly gives the website credibility and often the first thing users see on results. Websites appearing as a featured snippet can get up to a 30% increase in traffic.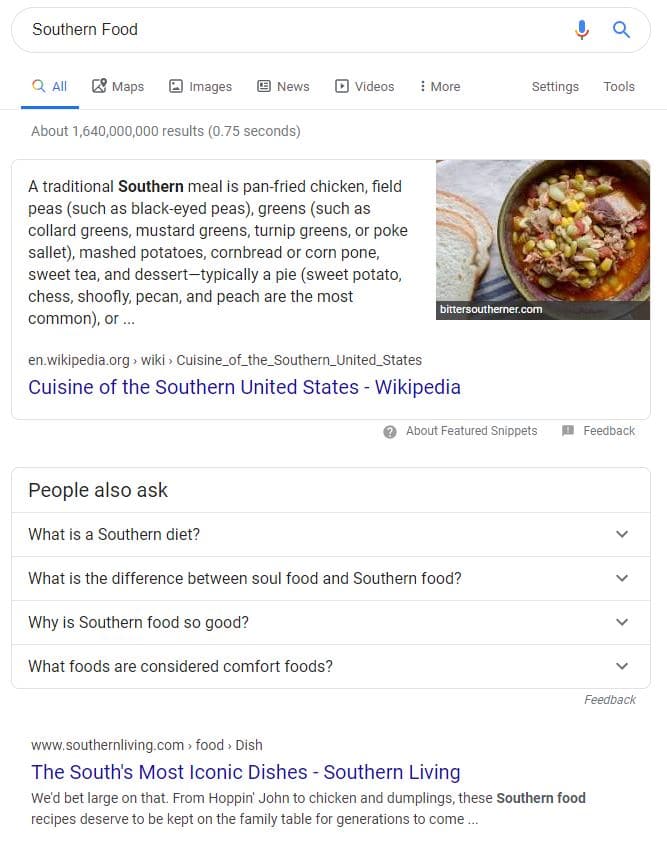 Final Words
If you want great results, you have to put in great work. Ranking first or even landing a featured snippet is very achievable, but keep in mind that it takes time – on top of a great strategy – to see its fruition.
Once you see your website ranking, take note of these things:
Ranking in Google or any search engine takes time and effort

There is no such thing as luck. Achieving your desired spot on the SERPS takes a lot of skill, analysis, planning, and precise execution.

Developing and maintaining your rank requires continuous effort. You have to constantly scope trends and competitors to keep your position, improve your ranking or stay ahead.