Build High Quality Backlinks With Expert Blog Outreach Services
Be A Link Building Reseller With Our Experts That Deliver
It's easy to make a promise, but it's a challenge to deliver. That's why our experts have the proven result of generating over 1 billion page views for our partner's clients—and that continues to grow for all of our clients.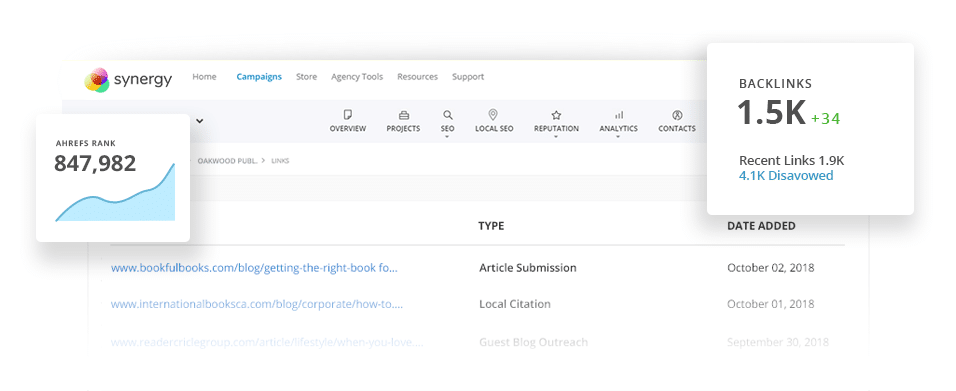 Why Do I Need Guest Blog Outreach?
Blog outreach campaigns quickly become your premium backlink portfolio of endorsements from high authority websites. Done right – link building strategies such as guest blogging or blogger outreach will boost your website rank higher on search engines for specific keywords, and improve the authority of your website.
Drive more traffic to your websites and get yourself onto the first page of Google.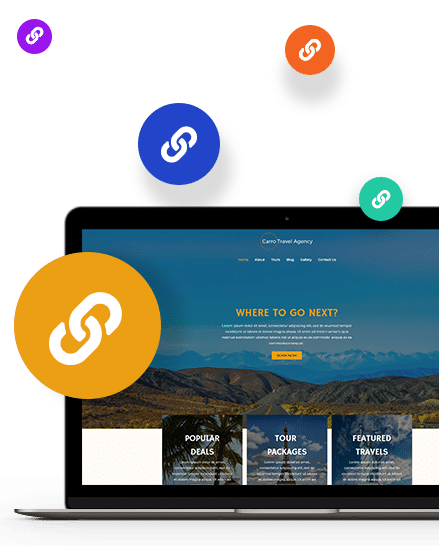 Our methodology is handled by our experienced team to create inspiring online content with a systematic approach and a goal to help you increase visibility online. Our link building strategies create backlinks that drive traffic, and results for your websites.
Specializing in discovering what link building strategy you need to rank for keywords is only half the battle. Our SEO packages are armed with the right results in mind, to help you grow the quality and quantity of your backlink portfolio.
Following the best blog outreach practices of today, let's get your websites ranking higher!
Getting Started With The "dofollow" Approach
Blog outreach and guest posting is about knowing how to get valuable backlinks to your website. It's one of the strongest link building strategies that all successful SEO businesses provide, but only a few marketing agencies have mastered.
Last year, we helped thousands of SEO businesses rank their clients websites through our five-stage methodology. Within the first three months, we've achieved over 60% of keywords hitting first page, and generated a whopping 386 million+ page views last year alone!
Our approach is focused on targeting relevant high authority websites for link building, combined with well structured content, so each link passes the highest level of impact towards your client's ranks and search engine results. Built to scale, there's no limits to how many links you can build with us.
This is why we're the first choice for SEO, Link Building and Blog Outreach every time. This is why you need the SEOReseller team to manage your client campaigns through our scalable marketing operations methodology.
Guest Post Outreach Is Available In The Following SEO Packages: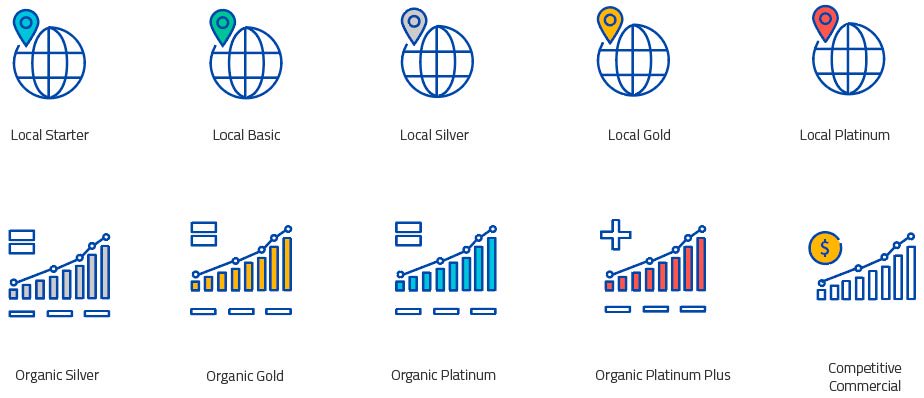 Frequently Asked Questions
We share with you the links built when the blog is published. We'll compile all the links that we've built into a report and send it to you. Better yet, you can go into your dashboard to view progress and the links built for your clients.
Our team of analysts, editors and content writers carefully review content before it's provided to the publisher. Our promise to you is getting you the links to improve the visibility of your client's websites in Search Engine Result Pages (SERPs) on Google, however this will also affect results on other search engines such as Yahoo! and Bing.
Yes, all of the links that will be generated for your client will be dofollow links. Dofollow links provide the necessary digital endorsement otherwise known as "link juice" to help rank your client's websites.
The number of links will be based on the package. One-off links will not provide as much traction in terms of link juice for your clients. We want to maximize all efforts to deliver as much value to your clients and deliver impact to their ranking capabilities.
This will depend on the package. We put your client's links with the proper anchor texts, along with at least two relevant external links, on each piece of content to build credibility and provide contextual relevance.
Our turnaround is within 30 days of purchase. Our service level agreement is based on a 30-day deliverable as per our Local SEO, Organic SEO and Competitive SEO packages.
Yes! I want to see my clients move up the local search rankings!