SEO for Small Businesses: Optimize Your Online Visibility To Generate New Client Leads
We specialize in developing affordable SEO packages for small businesses to help build a reputable online presence in order to increase quality leads, phone calls, and sales.
How Can a Small Business Benefit From SEO?
Although small business search engine optimization services may seem like an unnecessary expense to some business owners, a good local SEO strategy can actually turn prospects into buyers by increasing awareness and engagement with nearby potential clients.
We are a results-oriented company, so when you choose to work with us, you can expect the following:
Outshine Local Competition
Reach the top ranks above other local businesses. 50% of all mobile searches are done with the goal of finding local results. 61% of people searching end up making a purchase.
Reach Your Target Market More Efficiently
Watch your online presence become more relevant. Your small business will start to appear in searches like "[industry/service/product near me" and reach customers looking for exactly what your business offers.
Build Brand Awareness
Ranking higher on search engine results pages (SERPs) like Google, Yahoo, etc. builds brand awareness and increases the level of trust customers are forming with your brand because of your strong web presence. .
Increased Exposure
SEO can drive new business by increasing exposure, leads, and ultimately revenue.
Get a Free SEO Consultation and Start Increasing Your Sales
A Game of Who Gets Found First
The steady growth of small businesses means two things – success and competition. Customers are turning to the digital landscape for answers.
SEO is no longer an option – it's a necessity to make small businesses visible to customers every time. Many are diving deeper and learning SEO tips to improve their small businesses. With the rise in digital consumption, it's more important now for small businesses to fortify their SEO strategies and be at the forefront of their customer's path to purchase.
Small Business SEO Service That Makes Results Happen
With over eight years of working in the industry and a 100+ digital marketing minds collaborating on 10,000+ SEO campaigns, we've developed a methodology that can help small businesses stay on top of their game.
We provide the expertise, strategies, and resources to boost the online presence of small business websites and outrank their competitors. We execute SEO workflows along with other internet marketing strategies for small businesses tailored to the needs of the brand to deliver results consistently.
Why Is SEO Important for Small Businesses?
Although many small business owners assume small business SEO is an unnecessary expense, here's the reality:
To build your customer base, it is crucial for your small business to find new ways to stand out on the internet. A powerful SEO strategy will help you do that successfully.
Why Invest in SEO Versus PPC?
Here's how we like to think about it:
Our SEO strategies for small businesses secure sales, provide years of high-quality leads, and help you build long-lasting relationships with customers.
Improve the longevity of your marketing dollars by investing in long-term "farming" that gives your websites the tactics it needs to grow.
Words From Our Happy Clients
Been working with SEOReseller for years and they're consistent with delivering the best SEO work. They've mastered the art and science behind SEO. Thanks to them my website is performing at its best. 
SEOReseller is truly one of the best companies that I've worked with, and I've been sending them work for more than 8 years. Truly admire their work ethic and professionalism.
What makes SEOReseller different from other SEO companies is the expertise and understanding of how they do SEO. My primary goal for SEO was to increase the customer base through our website and that's what they did for us. The project managers and SEO team are very hands-on and proactive in conditioning our website to adapt to new SEO techniques.
SEOReseller Implements the Best SEO Strategies for Small Businesses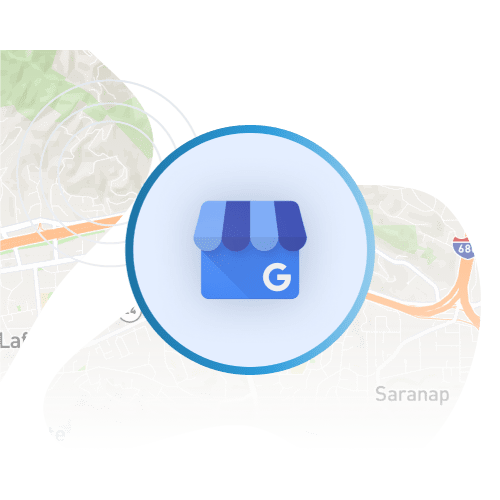 Local SEO and Google My Business
How do strategies for local SEO for small business work with Google My Business?
One of the most important aspects of Local SEO is establishing your Google My Business page — AND integrating your GMB profile in your website.

Your online presence is the main focus of local SEO. When you search for "[small business industry] in [city]" or "[industry] shops near me" local SEO focuses on your visibility by helping you rank online for those searches.

Your Google My Business page is one of the most important pieces of the 'local SEO puzzle.' It gives potential customers insights into your business, like:
The goal of an optimized GMB is to rank in the Google Local Pack, which is considered the beachfront property of the internet for small businesses.
You can read more about how to get your business on Google to understand it better and you can also reach out to our team of SEO experts who can help you become part of the pack.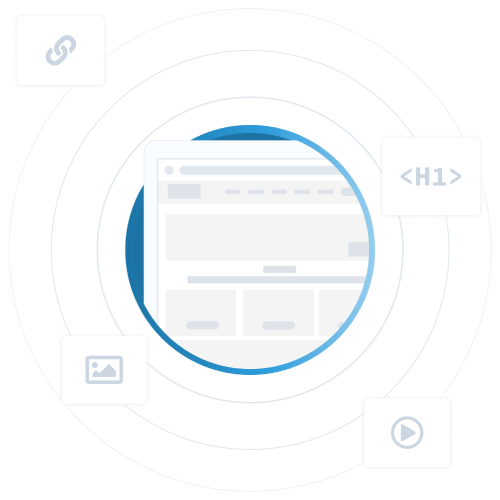 On-Page SEO Optimization
Search engines, like Google, have algorithms that crawl your website in order to determine how much value it adds to people searching the internet for the products or services your small business offers. The algorithms look at technical things like:
When you use our services, our SEO specialists will look at your on-page SEO and identify the "low hanging fruit," like SEO keywords for small businesses in your industry, to make sure your on-page SEO is fully maximized.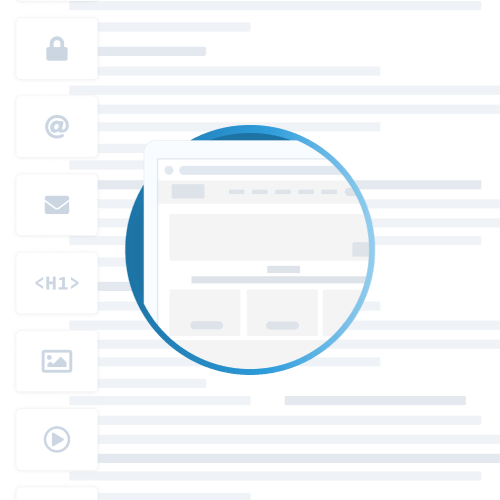 Website Content Development
Google, and other search engines, evaluate your website's content and decide if it is valuable to users.
Industry experts agree that small business websites without quality content and a content marketing strategy, have little to no chance of ranking against competitors with a quality marketing strategy.Creating a content calendar and producing quality content consistently requires investing time that many business owners don't have. Let our team of writers ramp up your content and your customer base.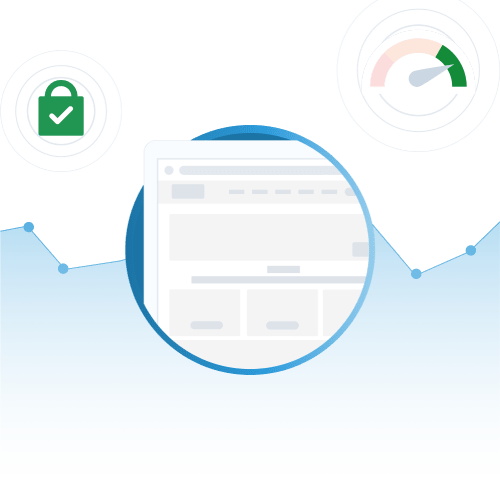 Optimal User Experience
User experience is vital. Consumers spend an average of 15 seconds on a webpage before they leave. That means you have 15 seconds to help them see the value of your business. Your small business's website needs to:
SEOReseller's SEO Services for Small Business
Developing SEO roadmaps is what we do best. Our team combines rank-building initiatives to help accounting firms improve their online traction and stay on the first page of search results.
Our services include:
Keyword Research
Content Creation
Website Audit
Content Audit
On-page SEO
Off-page SEO
Backlink Strategy
Technical SEO
Lead Tracking
Conversion
SEO Reporting
SEO Dashboards
What Industries need SEO the most?
Every industry and business are similar and different in many ways. Hence, the similarities and differences of methods and approaches when doing SEO for businesses. As industrial SEO experts, we'd say that industries have 80% similar practices in search engine optimization and about 20% differences.
SEO Services for Ecommerce Websites
Frequently Asked Questions
To help you make the most-informed decision, here are common questions customers ask us.
Looking For Assistance Developing an SEO Strategy for Your Small Business?
Let Us Help You Grow
We are ready to help your business not only get found online, but scale your business as fast you'd like us to. Contact us today for a free consultation!