White Label SEO Services for your Agency
Be the agency of choice for businesses with our white label SEO solutions. Create your free white label SEO Reseller Program account to view our services.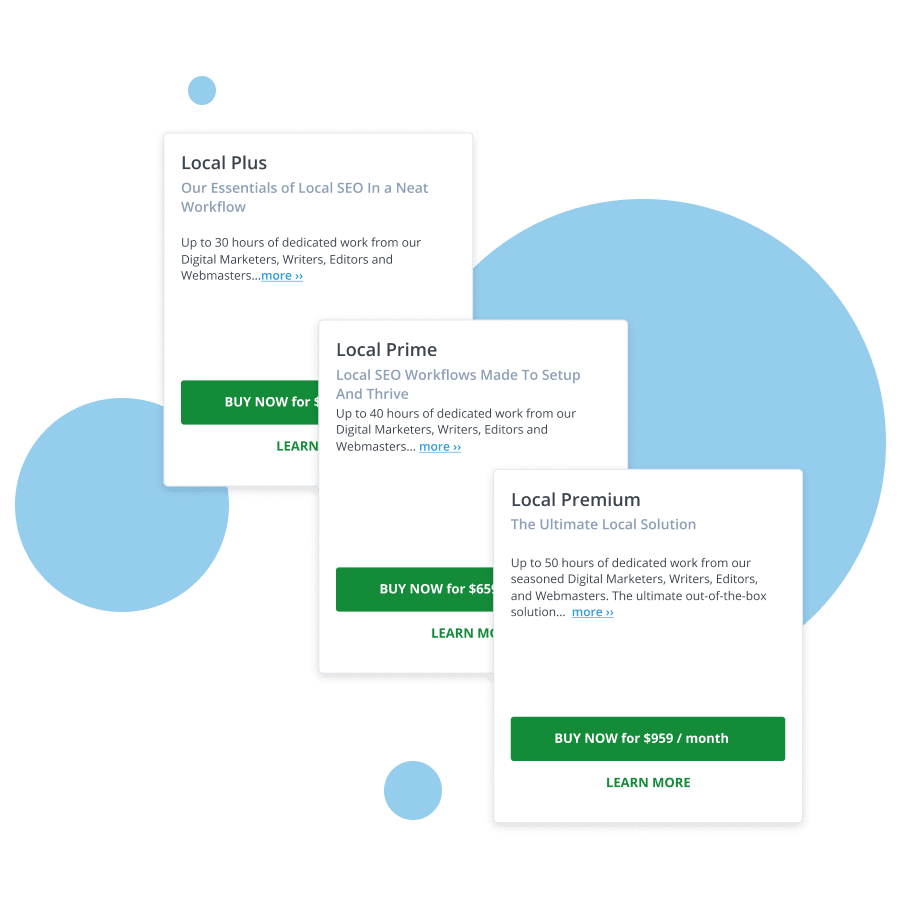 Turn Key White Label SEO Services
Support your digital marketing agency, SEO company, or consultancy with our white label SEO programs. Get the manpower you need without adding new in-house employees and provide clients with on-going link building, blog outreach, local citation building services, on-page SEO, technical website optimization and made for you SEO reports.
We make it easy for you to resell wholesale SEO services in one neat dashboard.
Simple, Stunning,
White Label SEO Reports

Our monthly white label SEO services  provide you and your clients with a real-time dashboard for complete visibility on campaign performance. We simplify all the information from Google Analytics, Google My Business, Google Search Console and our integrated rank tracking report to make it easier to communicate with clients.
Every month, your account manager provides you with a white label SEO report branded as yours and ready to showcase to each of your clients.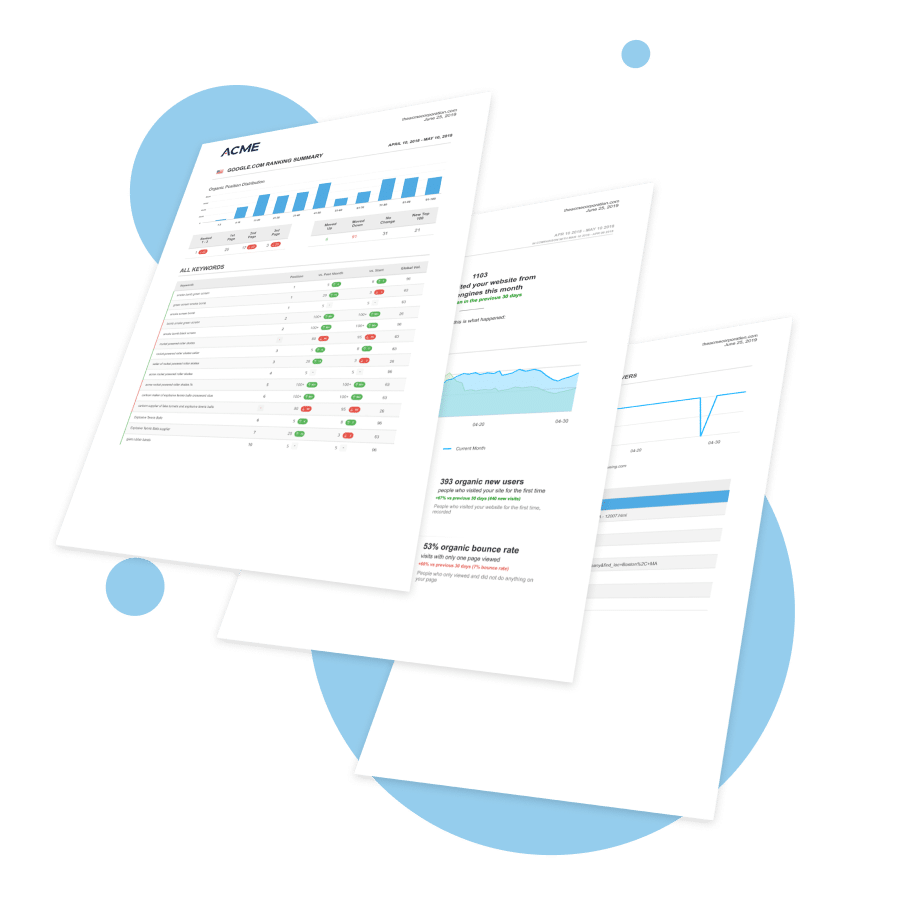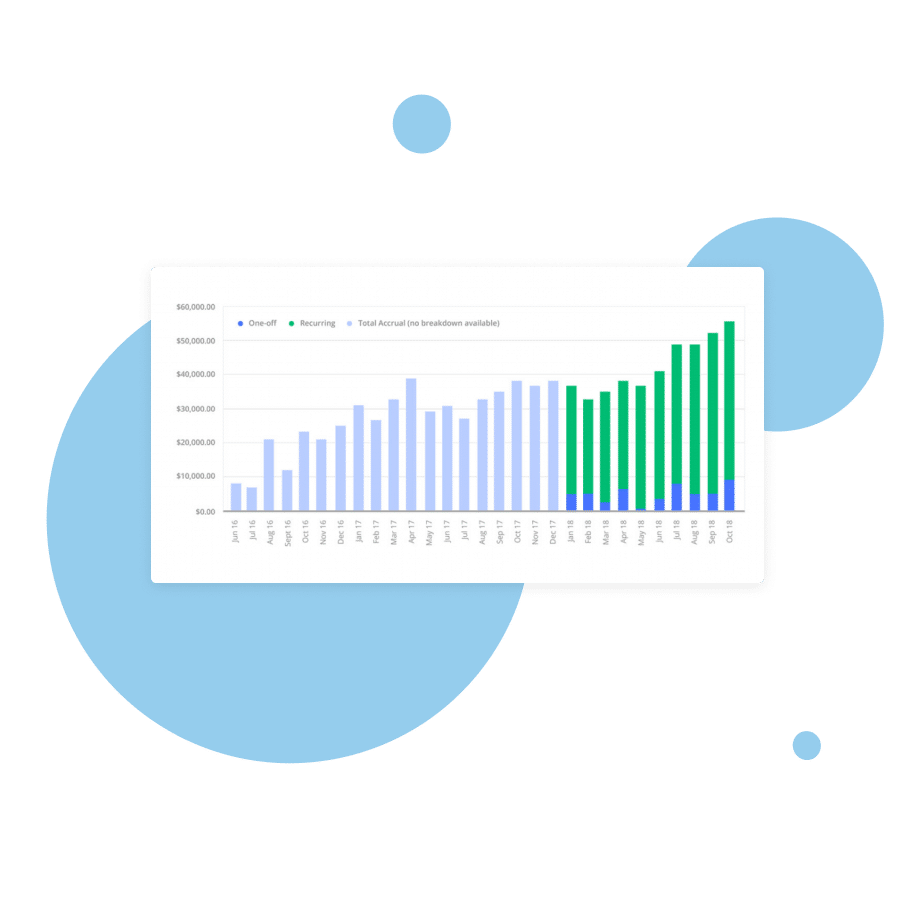 Case Study: How Our Partner Grew $1.2M+/year in New SEO Sales

Agencies love partnering with us. You have access to our variety of services, white label SEO software, an account manager who understands your business' needs, and our experts who provide you with roadmaps tailored for your clients.
See how our white label services, software and performance-driven account managers helped one of our partners to package, sell and deploy monthly SEO campaigns at scale.


How Our White Label SEO Provides the Edge to Agencies
White label SEO is scalability, transparency, and results packed into one.
 Agency Growth
Scale your operations with pre-packaged SEO services that you can add to your agency's offerings and cover the work you need for clients. No need to hire in-house talent or worry about balancing operational capacity—our white label SEO programs will provide you the resources to get deliverables across clients. 
SEO Performance 
Track campaign progress with a brandable SEO dashboard that shows keyword rankings, analytics, and traffic improvements. Create customizable white label SEO reports that you can send directly to clients. All these you can get with our white label SEO programs. 
Lasting Client Relationships
Get 24/5 technical support from people who know what they're doing. Our team collaborates with you from the start of your campaign to develop the best strategies that will help you keep clients (and make them come back for more).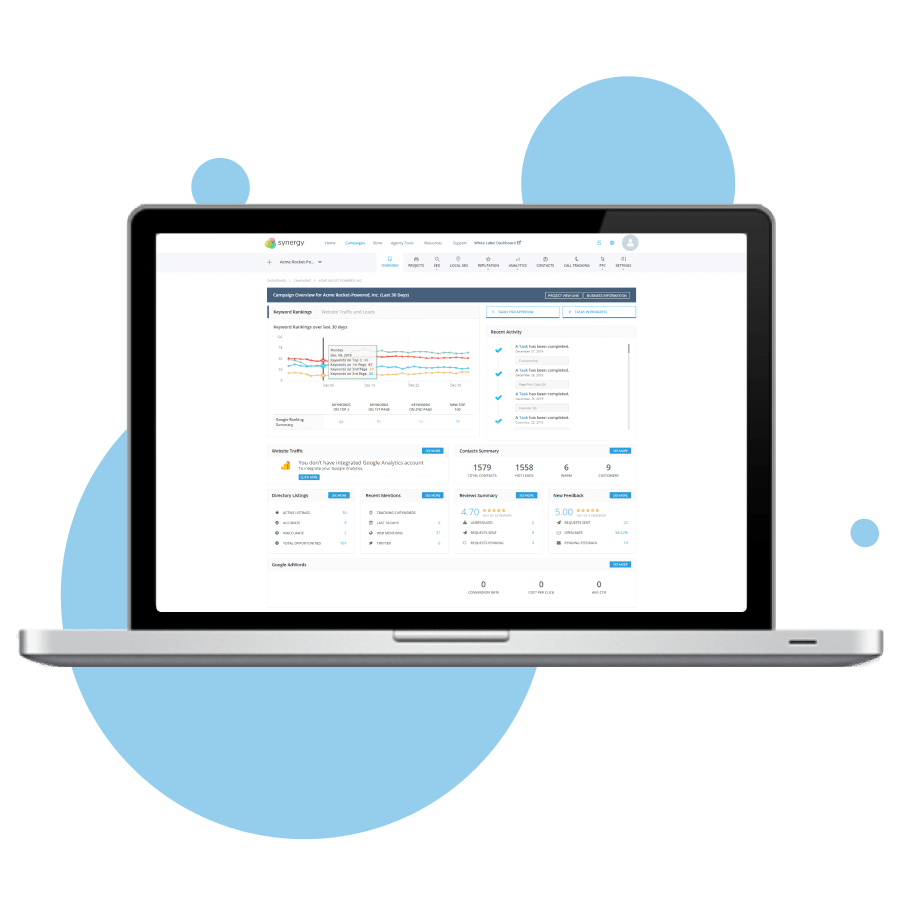 What Do You Get With Our White Label SEO Services?
Our white label SEO services include a team of highly-trained experts for your clients and your agency. Unlike other white label companies, our software and services give you a scalable methodology combined with the SEO fulfilment service, tools and white label dashboard to help you drive more traffic to your clients, so you can sell more packages than ever.

White Label Website Audit
Discover immediate ranking opportunities, keyword recommendations and the rank-ability of your clients' websites.

Done-For-Clients Keyword Research
We perform comprehensive keyword research & analysis, then make recommendations designed to increase traffic.

We improve the SERPs position of our resellers' clients by following the best practices of on-page optimization.

Encourage people to share with engaging copy and blog posts when you outsource your clients' content to our team.

Drive more traffic to your clients' websites by having content published on high-quality sites relevant to their niche.

When you resell our SEO, you can track leads from your Site Audit Widget and Contact forms – right on your dashboard.
Choose Your White Label SEO Service
Our white label SEO service equips you with an SEO workflow with the right mix of rank building activities to boost your client's online presence and get them in front of their target audience.
SEO Plus
Our Entry Level SEO Workflow
10 Keywords

Website Audit

Technical SEO Optimization

On-page Content Optimization

Monthly Link Building

Monthly Reporting
SEO Premium
Our Most Popular SEO Service
20 Keywords

Website Audit

Technical SEO Optimization

On-page Content Optimization

On-page Hygiene

Monthly Link Building

Monthly Reporting
SEO Prime
Our Most Comprehensive SEO Workflow
30 Keywords

Website Audit

Advanced Technical SEO Optimization

On-page Content Optimization

Keystone Content Generation

On-page Hygiene

Monthly Link Building

Monthly Reporting
The Start of Your Campaign's Success
Jumpstart campaign fulfillment with our integrated approach and in-house guidance. We put your campaign into motion with a smooth intake process.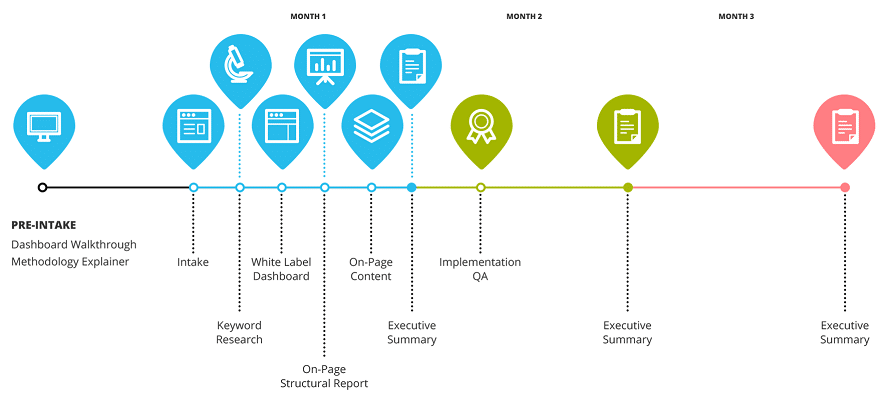 Results That Will Drive Your Business Growth
We offer centralized client onboarding and reporting. Our technology and first-class support simplify your campaign fulfillment. This is what we do to map your business success:
White label SEO reporting
Data available anytime
High client engagement
Reports all work progress
Proactive communication
Knowledgeable specialists
Exceptional client service
Works with your hours
SEO Proposal Builder
Great keyword research
High value site audits
Fast turn around time
Ready made solutions
Web store integration
Seamless product launch
Easy to switch vendors
Specialized team set up
Experienced support staff
White label client support
Great company culture
Precise on-page optimization
Proven SEO methodology
Shareable content marketing
Quality link acquisition
Seamless SEO Client Migration!
Our project managers will work with your agency to integrate campaigns from a previous provider. We will walk you through the process which consists of the following steps: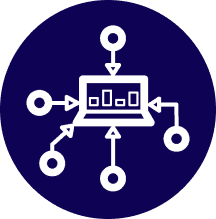 Gathering all your client information, reports and data can take time. This intake allows our team to plan the next steps your clients need.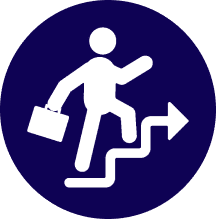 Our project managers integrate all of your clients' existing Google Analytics into your white-label dashboard. Ready with client and employee access levels.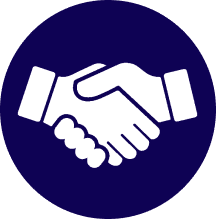 We pair each of your clients with the right package to suit their needs and your budget. Our recommendations guarantee profitable with appropriate margins and results with our packages.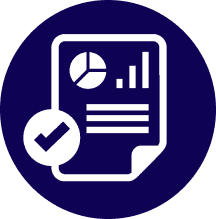 We have two cycles every month, the 1st and the 15th. Depending on your client, we'll start their monthly campaigns on a nominated cycle.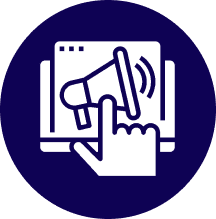 Our in-house team will consolidate the overall campaign goals of each of your clients. Before we complete the first cycle, we'll have SEO reports compiled for your clients.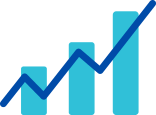 What Is White Label SEO?
White label SEO is a form of SEO outsourcing that gives digital marketing agencies the option to sell pre-made SEO packages and bundles, normally on a month-to-month retainer. This differs from private label SEO which is packaged to a reseller's specifications. With our White label SEO, you can resell SEO packages, Local SEO services, link building and reporting while we execute the work for you. If you're after more bespoke packages, head over to our private label SEO page.
There's a Reason Agencies Trust and Continue to Grow with Us
Don't just take our word for the results we bring.
See what makes us the white label SEO provider clients love to work with. ​
Think of us as an extension of your team. We take on the day-to-day work and management that distracts you. Your project manager and our staff will work with you to make your clients projects a success. Armed with resources and our platform, you'll be able to focus innovation and client experience. Check out our white label seo reseller packages and see how are the perfect addition to your staff.
Frequently Asked Questions
Remember that an SEO program is an investment that can take months to deliver results. However, once realized, the payout can be tremendous. Typically our clients see positive ranking movement anywhere from 1-3 months. First page rankings are estimated for 6-8 months and 8-12 months for competitive markets. Each SEO project will be assessed by our team during keyword analysis.
Our white label reseller program is ideal for consultants, agencies, and affiliates who want to see a real improvement in Google's rankings. We are a full-service company and have solutions, plans, and packages for virtually all digital marketing needs, each of them branded with your private label. We love talking to our partners and have a full staff of trained SEO consultants ready to help
Think of us as an extension of your team. We take on the day-to-day work and management that distracts you. Your project manager and our staff will work with you to make your client's projects a success. Armed with resources and our platform, you'll be able to focus on innovation and client experience. Check out our reseller programs and see how we can be the perfect addition to your staff.
The products and solutions we offer range from PPC and search, to backlink cleanup and local marketing. We also develop search engine friendly WordPress websites and help clients with paid advertising of all kinds. Depending on your client's needs, our consultants will recommend an appropriate SEO plan and solution, which your agency can take credit for.
For partner companies that manage to grow to $20,000 worth of recurring business with us, we offer a free platinum package on your site, or an outright 5% discount against your total amount spent. We also reward early payment with a discount. Be sure to ask your Project Manager for details about both chances to save money.
We invest a considerable amount of our time and resources in staying ahead of the curve. We have a dedicated research and development team that monitors the latest trends and updates that the most frequently used search engines make to their algorithms. Additionally, you can check out our blog as we often offer insight into these updates and how they relate to the industry and our partners.
Nope! There are no setup fees nor are there cancellation fees. Our SEO programs are based upon reliable and consistent performance delivered to you and your clients. If at any time you are not satisfied with our services you can stop using our packages without a penalty. If you have related questions, please contact your Project Manager.
The pricing of our products is located inside your dashboard once you sign up. Sign up is completely free and will provide you with access to your dashboard which contains our store that provides pricing and details on our products, as well as a Resources tab that you can use to download and view branded sales materials, webinars, and other marketing documents.
All agencies need to ask what the differences are when identifying what is white label SEO, and when they're selecting their white label SEO provider. Ours is backed by intensive research that has led to hundreds of successful campaigns, with 60% of the targeted keywords getting on the first page of Google within 6 months, 80% of the time. The math doesn't lie, and those are our historical numbers. We invest in our in-house analysis that take a minimum of 6 months using our complete set of online assets to evaluate what works and what doesn't. Only after this methodical testing will we propose to apply new or revised SEO techniques, as well as deprecate what no longer works. When Google's algorithm changes, we test (fact: this happens more than once a day). Even if there's no official announcement, we're always testing. And that's how we've been doing it for the past 9 years in the company, on top of our SEO expertise for our partners.
Start With Your White Label SEO Audit Today