SEO for HVAC Companies: Optimize Your Online Visibility To Generate New Client Leads
SEOReseller specializes in developing SEO strategies to help HVAC companies build a strong online presence that will result in quality leads, phone calls, and foot traffic.
How Can HVAC Contractors Benefit From SEO?
Attracting customers who are ready to buy is the goal of any HVAC company's website. The best way to do this is to implement a solid SEO strategy that will bring quality leads to your website — not your competitor's.
When you work with us, here's what you can expect:
Increased Visibility
Your online visibility will improve exponentially. Not only can you expect your business to show up in valuable searches, like "HVAC contractors near me", but you'll reach online shoppers more organically.
Outperform the Local Competition
Ranking in the 'Local Pack', where 42% of Google users click when they're looking for a local HVAC service, is where you want to be. On average, businesses in the Local Pack get 59% more phone calls than their competitors.
Boost Your Qualified Leads
You'll see an increase in inbound leads from potential buyers. Our clients see an additional 67% in their online form submissions.
Skyrocketing Profits
SEO drives new leads and generates more sales calls for HVAC contractors — increased exposure leads to increased profitability.
Get a Free SEO Consultation and Start Increasing Your Sales
Why Is SEO Important for HVAC Contractors?
With more than 100,000 HVAC companies in the U.S., an SEO strategy is necessary to stand out among the many competitors in this niche market.
To understand just how competitive the market it, have a look at these statistics:
If you want to increase traffic — and keep it coming in — your HVAC company will need to implement an SEO strategy that will help you stand out above your competition.
Why Invest in SEO Versus PPC?
What makes search engine optimization a better strategy than pay per click marketing?
By investing in an SEO strategy, you're increasing the longevity of your marketing plan and ultimately stretching your dollars much further.
SEOReseller Implements the Best SEO Strategies for HVAC Companies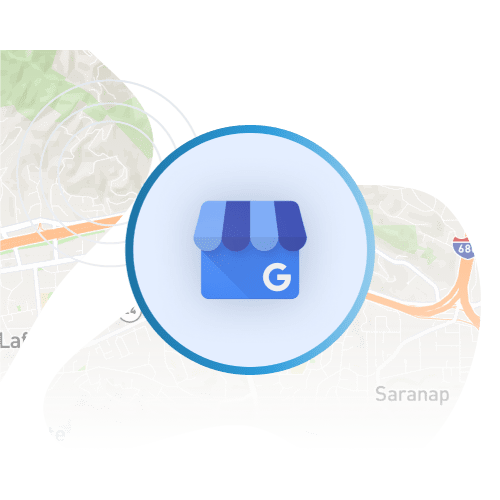 Local SEO and Google My Business
A local SEO strategy improves your online presence within your neighborhood and surrounding communities. According to Google, 'near me' searches are increasing at a rapid rate, with internet users flocking to search engines to find local businesses.
Your Google My Business (GMB) page is one of the most important functions within a Local SEO strategy. Without it, you don't have any opportunity to rank in the Local Pack.
What this means is that all of the information that prospective clients would find valuable, such as…
…is easily discoverable by web searchers (and by Google's bots). Our Local SEO strategy ensures that you won't miss out on opportunities to grow your business simply because your customers can't find you.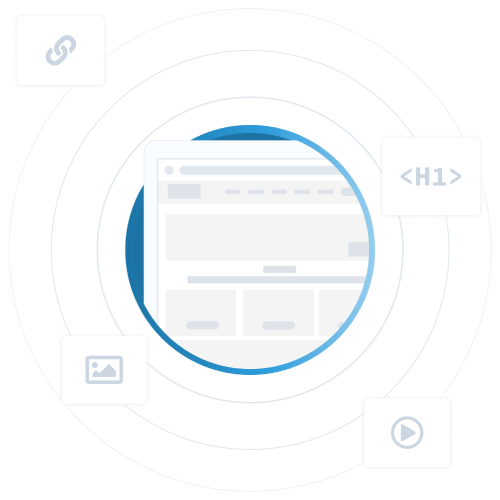 On-Page SEO Optimization
The information you provide on your HVAC website is important. Search engines have web crawlers built into their algorithm that determines how valuable your content is to users.
They look at the backend of your website to determine if the site is technically sound, for example:
We have a team of SEO specialists dedicated to evaluating your on-page SEO to determine which are the best HVAC keywords for SEO so that your pages are optimized to reach the people who are specifically searching for your services.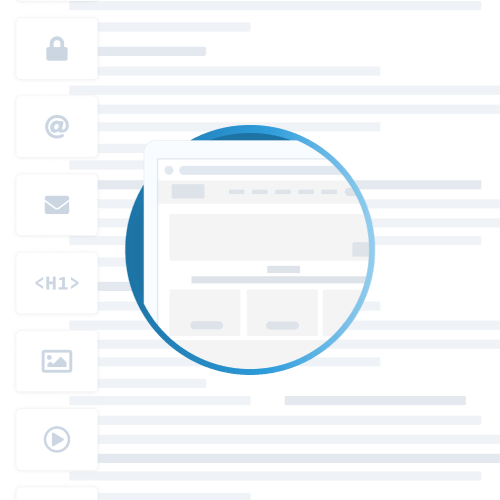 Website Content Development
The quality of your content is just as important as the quantity. Search engine algorithms expertly evaluate your content to see if it's adding value to their users. And with Google moving towards a more user experience-focused algorithm, the content also needs to make your visitors happy.
Websites that lack quality content have very little chance at ranking highly compared to those that have invested in a content marketing strategy.
Some examples of content that search engines may like to see from an HVAC contractor or company may include:
A well-executed content marketing strategy will deliver quality content to your site without requiring much effort on your part. Our team of expert writers has written content for every industry — including HVAC — with proven results.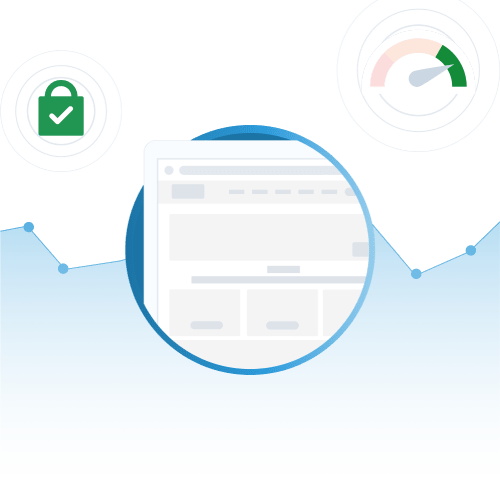 Optimal User Experience
A poor user experience will drive visitors away from your website at record speeds. To keep potential customers on your HVAC company's site it needs to:
SEOReseller's SEO Services for HVAC Companies
SEO roadmaps are imperative to a successful content marketing strategy for HVAC companies and we know exactly what to do. Our team will expertly deploy rank-building initiatives to assist your HVAC company in advancing your online traction so that you quickly rank on the first page of Google — and stay there.
Our services include:
Keyword Research
Content Creation
Website Audit
Content Audit
On-page SEO
Off-page SEO
Backlink Strategy
Technical SEO
Lead Tracking
Conversion
SEO Reporting
SEO Dashboards
What Industries need SEO the most?
Every industry and business are similar and different in many ways. Hence, the similarities and differences of methods and approaches when doing SEO for businesses. As industrial SEO experts, we'd say that industries have 80% similar practices in search engine optimization and about 20% differences.
Frequently Asked Questions
To help you make the most-informed decision, here are common questions customers ask us.
Looking For Assistance Developing an SEO Strategy for Your HVAC Company?
Let Us Help You Grow
We are ready to help your business not only get found online, but scale your business as fast you'd like us to. Contact us today for a free consultation!