This post is the first in a series about how to sell SEO to local businesses. In this post, we focus on Step 0 – Preparation. For an overview of our system, check out the How to Sell Local SEO Like a Pro Webinar.
What is the key to selling SEO to local businesses?
Like anything else, it's preparation – setting the foundation for your success before you start selling. When you prepare, you mold your brand and your persona, you determine your target niche and build your expertise. You also establish social proof and learn about your audience.
We call this Step 0 – Preparation. It's the starting point for selling SEO to local clients. When you have fully prepared, you can move on to Step 1 – Connect.
Your Brand
Name Your Agency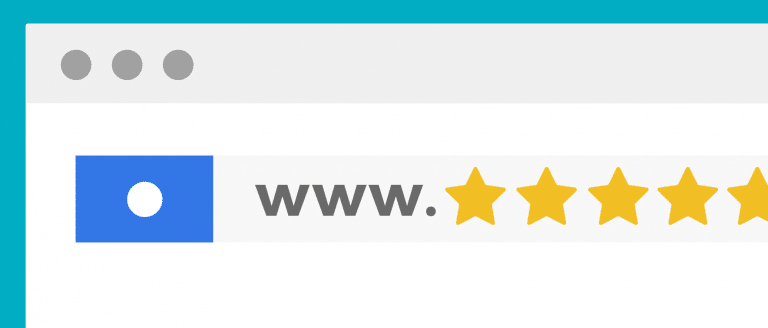 It's easy to overlook this step. Whatever name you choose should be unique. The more generic the name, the harder it is to rank for. You also want to be sure that the domain and social media accounts are available. This can save you many headaches in the future and make leveraging the free marketing opportunities easier.
Before deciding on a name, do a Google search for it and any variations. Don't just focus on domain names. Also consider other ways a business might use the name – as a product, as a sub-brand, etc. If it's being used, especially by an established business, move on. Do the same search on social media. Lock up the domain and social media accounts immediately if available.
Choose Your Niche
Building your brand with your end goal in mind is critical. Even if your agency begins as a part-time endeavor, as many will, your commitment must be 100%.
One of your very first steps will be to choose which niche you will serve. You will be tempted to go broad to attract as many potential clients as possible. You may even consider not catering to a specific niche. This is a mistake.
Consider this scenario – you are pitching to a dentist and there is another agency also vying for the dentist's business. Except that while you have opted for a jack-of-all-trades approach, your competition specializes in digital marketing for dentists–specifically, dental SEO services. They can speak the lingo, attend events for dentists, and exist in a social and professional network of dentists. When pitching, they have a portfolio of only dentists. Guess who gets their business?
Start with what you know. Do you have a background in real estate? Worked previously as a contractor? Helped an attorney improve their online presence with lawyer SEO? These would be great niches to focus on. Also, leverage your social circles. Do you have lawyers, plumbers, or florists as friends?. They also have friends. Always look to give yourself the advantage and focusing on a niche for which you have a head start is an advantage.
Develop Your Expertise
Now that you have chosen your niche, dive into it. Dive into the service you provide as well. You haven't started selling yet. At this point, you're just developing an expertise that potential clients will require before they give you their business.
There is a wealth of information available on the internet about your chosen niche and local SEO. Learn about the latest trends, niche-related lingo, and the history. In short, know enough to carry a conversation – whether it's a pitch or small talk. Developing your expertise in a specific niche enables you to communicate and educate in a way that is relevant to them – something most SEOs cannot do.
For any of your potential clients who have worked with cookie-cutter SEOs, an SEO that "talks like them" will be a breath of fresh air.
Build Your Persona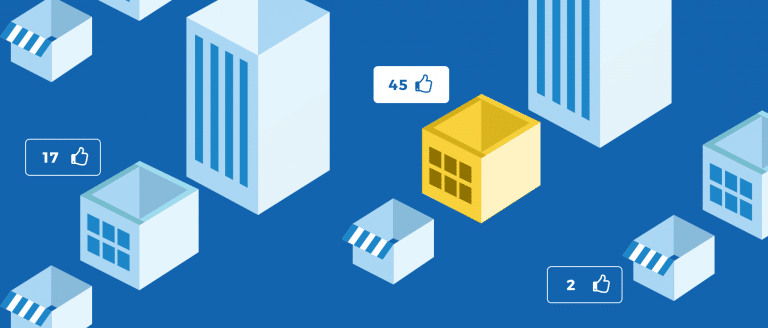 Now that you have a brand, a niche, and you know what you're talking about, it's time to start building your persona. But what does it mean to build your persona?
In the digital age, your website and your social presence is your first impression. Both should speak to your niche in their language. Remember, after you make contact, if you resonate with your potential clients, they will do a Google search for you.
Your website – Your potential clients should feel right at home when they visit your website. Develop the site and create the content with your target audience in mind. When you choose a niche, you're "all in."
Invest the time and resources necessary to buy a domain and create a website people want to visit. Make sure it answers any questions a potential client may have – especially how to contact you. It can take time to rank your website but take the steps to optimize it properly and if you have the marketing budget, consider search engine marketing or other paid online advertising to get your name out there.
Social media – Social media is much the same – all the content should be for your target audience. Keep your personal content on your personal account. Remember to brand your social media accounts and change the URL to include your agency name – this won't be a problem because you verified that it was available when choosing your agency name.
Develop Your USP
You want to position your agency as the SEO agency for your niche – not one of the SEO agencies for your niche. To do this, you must set yourself apart from the competition by developing your unique selling proposition (USP). You have already given yourself an advantage by focusing on a single niche but what else sets you apart from everyone else?.
Start by Googling your competition. Look for opportunities your competition may have ignored. Focus on the needs of your potential customers. Which of those needs are other agencies not fulfilling? Do they offer SEO for small businesses? Are they focused on other niches?
If you have difficulty finding this information, look at niche-related groups on social media including Facebook, Reddit or other online forums. Even if the people are not close to you geographically, it's likely that their pain points are the same as your target audience's. Additionally, being a part of these groups will help you learn the industry.
Your Prospects
Their Business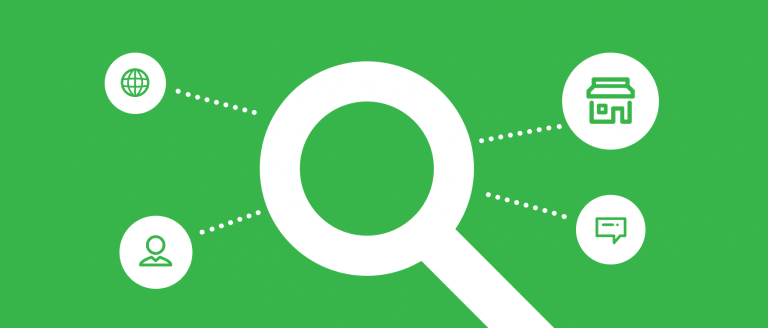 There are many things to focus on here and it's important to try to cover all the bases with each of your prospects. Start with their website and the opportunities in SEO as well as design. Do they have well-written and targeted content on their website? When was the last time it was updated?
The best-case scenario here might be an existing website that clearly hasn't received much attention from the owner. This means they probably understand the importance of having a website but don't have the time or knowledge to devote to it.
Additionally, check out their brand across social media. Look for a clear and consistent message, accurate contact information, regular updates, and timely interaction with followers.
Next, do the same for review sites – including Google My Business. Many businesses neglect review sites and business listings. Negative reviews can be detrimental to a local business and you can make a real impact by improving their presence across the main review sites and smaller niche-specific review sites.
Finally, check out your prospect's competitors in the same ways – their website, their social media and their presence on review sites and business listings. What are they doing that your prospect is not doing?
Their Needs
Now that you have asked a bunch of questions (via the internet), it's time to provide answers. Why is your agency the right agency to address their areas of opportunity? What you discovered in your research will come up with you connect, pitch or qualify your potential clients – be prepared to offer sound and measurable solutions.
Your prospect won't know much about SERP position, impressions, or any other SEO-related jargon so don't bother using it. You will sound out of touch with their perspective.
Your prospect will know something about leads and sales. So how will your efforts translate into measurable results that positively affect their bottom line?
Conclusion
After Step 0 – Preparation, you should be prepared to move onto Step 1 – Connect. Remember that selling SEO to your local clients is an active task. This cannot happen passively. Step 0 – Preparation has been all about building the knowledge you need to confidently and competently engage your future clients and pitch to them.
In Step 1- Connect, we will discuss the best ways to get local leads for your SEO agency.
There is a wealth of information available on the internet. Learn about the latest trends, niche-related lingo, and the history. In short, know enough to carry a conversation – whether it's a pitch or small talk – the ability to do both will be necessary to sell with success.