The value of SEO is something that many businesses of today still fail to understand. Because what does ranking and traffic have to do with selling cupcakes or cars? You know the importance of these metrics, but your clients may not have the slightest idea of how these can benefit their business.
That's why we have SEO proposals branded with your agency's logo and ready for your pitch. You only need to access your dashboard and go to the Proposal Builder under the Partner Tools to start creating an SEO proposal for clients.

What's in the Proposal?
A strong SEO pitch boils down to two things – your ability to build desire with your prospect and your ability to make them understand the value of your service. You can do both with our SEO proposal.
Here's a quick look at the SEO proposal template:
Who is Your Agency and Why Should They Trust You?

Give potential clients the reason to work with your digital marketing agency by showing them your company background, value proposition, and track record in your SEO proposal.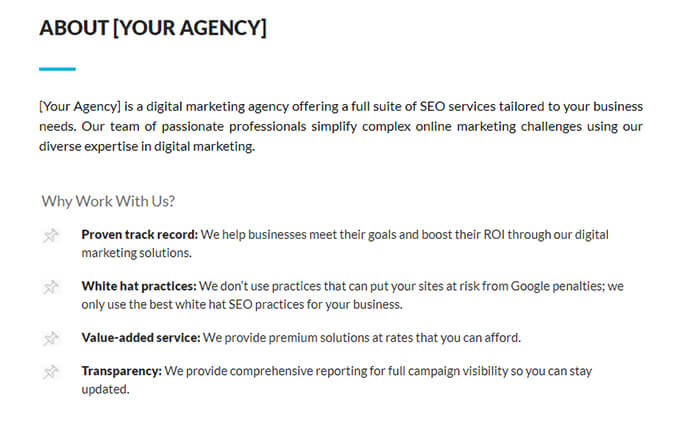 What is Your SEO Process?

The SEO proposal shows the solid methodology that you use to drive traffic and leads for your client's business. Everything they need to know about the what's and the why's of the entire SEO process are included in this section.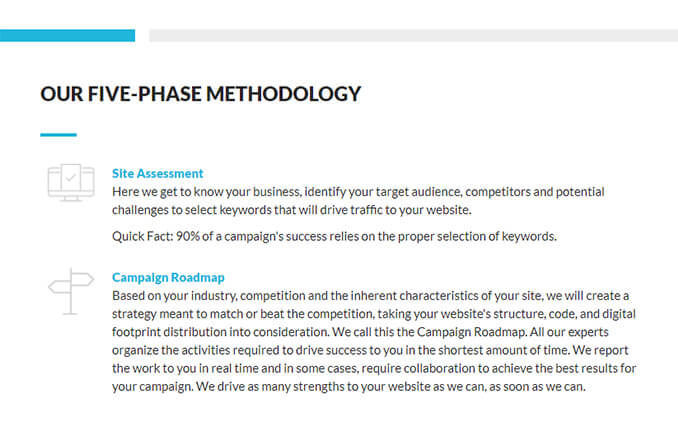 What are Your Proposed Solutions?

Transparency is the foundation of trust between an agency and a client, and you can offer this using our SEO proposal template. The proposal includes the service details of your SEO packages, so clients know what they can get from your agency.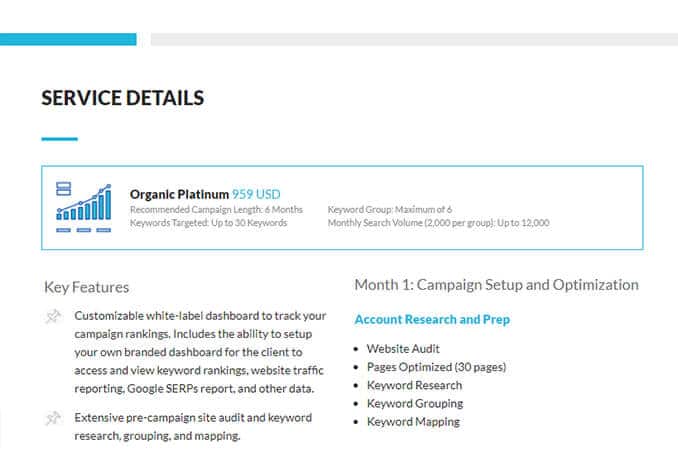 What is the Turnaround Time?

When you're pitching SEO, you don't promise the moon. You set realistic expectations to make sure you and your client are on the same page. The proposal includes the timeline and deliverable of your SEO service, so clients have a clear view of their campaigns.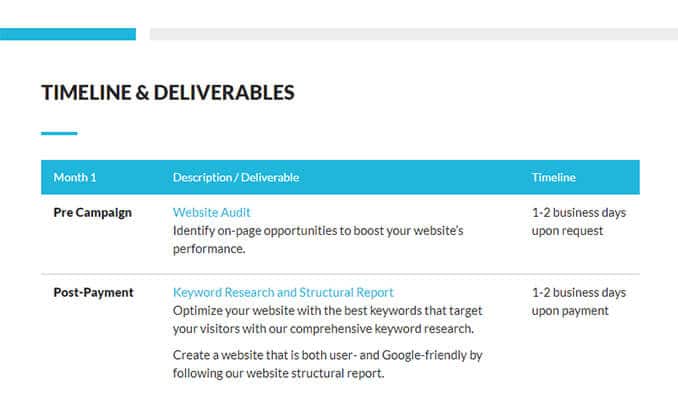 What Do You Need from Clients?

Communication is key for successful implementation of your digital marketing efforts. That's why the SEO proposal includes a section on what you'll need from the clients to meet their campaign goals.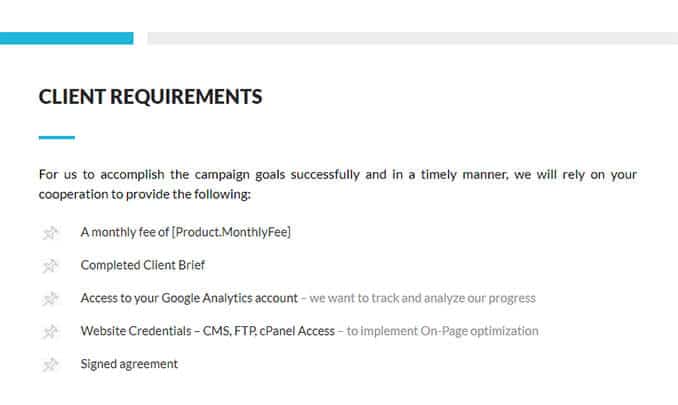 Why settle for good when you can have the best SEO proposal? One click and this proposal is yours! Sign up today to access your Proposal Builder and start creating proposals for your clients.
The following two tabs change content below.
Itamar has been on the net since the days it was still in black and white. Born and raised in Israel and now living in the Philippines, founder of SEOReseller.com and recently launched Siteoscope.com.
Latest posts by Itamar Gero (see all)