Mar­ket­ing SEO ser­vices can be tough, espe­cial­ly when your clients don't know how SEO works. Breathe easy and read this guide to get the ball rolling for your dig­i­tal mar­ket­ing agency in no time.
Learning how to market your SEO company can make all the difference between a rejected pitch and a client you'll work with for life.
Sell­ing SEO ser­vices can be tough, espe­cial­ly to peo­ple who don't know exact­ly how SEO works. They won't always under­stand the true val­ue of your ser­vices and would often dis­miss your pro­pos­als for less­er effec­tive strate­gies that just won't make the cut.
This is pre­cise­ly the rea­son you need mar­ket­ing. Learn­ing how to mar­ket your SEO com­pa­ny can make all the dif­fer­ence between a reject­ed pitch and a client you'll work with for life.
There's no defined for­mu­la on how you can mar­ket your SEO ser­vice, but I'll be pro­vid­ing sev­en key steps to help you get start­ed:
1. Know What You're Selling
We all know that com­pe­ti­tion to be on the top posi­tions on Google search results can be ruth­less. As 93% of online expe­ri­ences begin with a search engine and 75% of peo­ple nev­er scroll past the first page, rank­ing on Google is tru­ly a cut­throat pur­suit. The one who ranks the high­est for their spe­cif­ic key­words is the emper­or who sits upon his gold­en throne.
When mar­ket­ing your SEO ser­vices, always begin with the gold­en throne. Help­ing them rank on the first page of search results is what you're sell­ing – make sure that's loud and clear. It's the result they're pay­ing for.
You could talk to a poten­tial cus­tomer about know­ing the tricks of the trade but it all real­ly boils down to guar­an­tee­ing max­i­mum vis­i­bil­i­ty for their brand. Every aspect of an SEO pack­age — from on-page opti­miza­tion to link build­ing — should all lead to one thing: rank­ing their site to get the most num­ber of eye­balls from their tar­get audi­ence.
2. Establish Your Brand
If you want busi­ness­es to trust you, they need to know who you are.
Start by devel­op­ing the ground­work for your brand and what it stands for. Some SEO agen­cies tar­get big brands with poor online vis­i­bil­i­ty while oth­ers want to focus on small local busi­ness­es. Nar­row­ing down your ide­al clients helps you tar­get them bet­ter when mar­ket­ing your SEO ser­vices.
Know which indus­try your team has the most expe­ri­ence with and use that famil­iar­i­ty to your advan­tage. Many suc­cess­ful dig­i­tal mar­ket­ing agen­cies tai­lor their ser­vices to suit the needs of their niche, be it small local busi­ness­es or den­tal offices.
Estab­lish­ing your brand and niche lets you get the audi­ence you want and allows you to help them in a way that's most ben­e­fi­cial to them.
3. Work on Your Own SEO
We all know how the old adage goes. "Before you help oth­ers, you must first help your­self."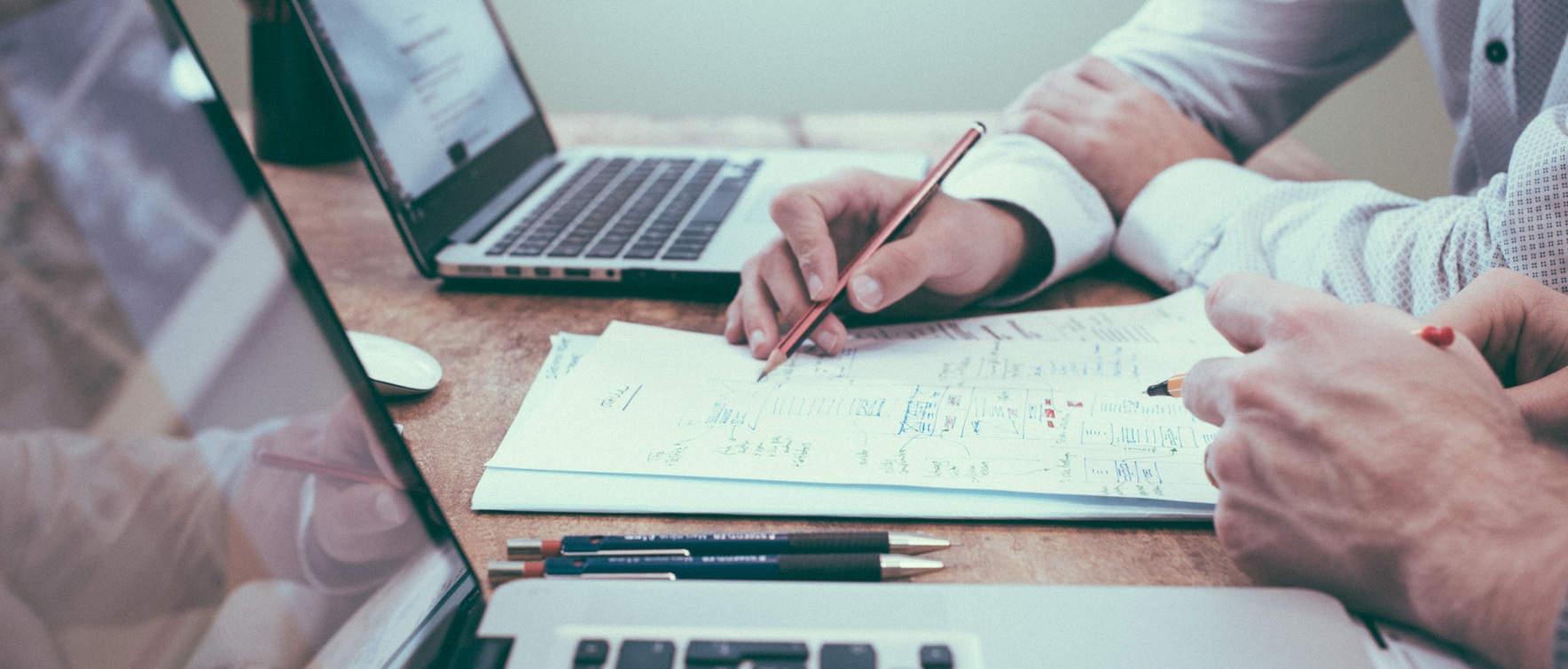 Start with your own SEO. Strength­en your online pres­ence fol­low­ing the best prac­tices for web devel­op­ment and con­tent mar­ket­ing. Make sure you have an active pres­ence on major social media plat­forms, like Face­book, Twit­ter and LinkedIn. Write SEO arti­cles and send them to high author­i­ty sites to gain read­er­ship and estab­lish your exper­tise. Post reg­u­lar updates on your web­site and con­sis­tent­ly engage with users when they ask ques­tions about your ser­vices.
In short: put your­self out there.
Work­ing on your own SEO not only pro­vides you an edge over oth­er dig­i­tal mar­ket­ing agen­cies, but also shows that your agency prac­tices what you preach.
4. Become a Thought Leader
What exact­ly is a "thought leader"? Accord­ing to Matt Sweet­wood, a thought leader is an indi­vid­ual whose views on cer­tain mat­ters are con­sid­ered author­i­ta­tive and influ­en­tial. Peo­ple lis­ten to thought lead­ers because they con­stant­ly have some­thing sage and fresh to add to their skill of choice.
No one becomes a thought leader overnight. It takes hard work, cre­ativ­i­ty, and intense ded­i­ca­tion to become a thought leader. You obtain cre­den­tials through edu­ca­tion and expe­ri­ence while shar­ing what you know with oth­ers.
As a dig­i­tal mar­ket­ing agency, one sure way to become a thought leader is to man­age a blog. Shape your con­tent around your brand's niche and pro­vide help­ful advice to your read­ers. Talk about some­thing new with every post and dis­rupt con­ven­tion­al thinking—but be sure to back up every claim with data and research. This posi­tions your­self as a cred­i­ble source for accu­rate infor­ma­tion and, even­tu­al­ly, a go-to web­site for things that con­cern your area of exper­tise.
5. Gather Client Testimonials
For busi­ness­es who are look­ing for SEO ser­vices, Google sug­gests they first ask a dig­i­tal mar­ket­ing agency these three ques­tions:
What's your expe­ri­ence in my indus­try?
What's your expe­ri­ence in my city/country?
Do you have a port­fo­lio of pre­vi­ous work and suc­cess sto­ries from clients you have worked with?
Busi­ness­es want to see what you've achieved for your pre­vi­ous part­ners. This is where they can gauge your val­ue and assess whether or not you're the right SEO agency for them.
Save your­self the trou­ble of enu­mer­at­ing your cre­den­tials and cher­ry-pick the most rel­e­vant client tes­ti­mo­ni­als before­hand. Doing so shows that you're com­fort­able with the job at hand and that you're high­ly capa­ble of pulling their busi­ness up the ranks on Google.
6. Master Cold Emailing
Some SEO agen­cies over­look how to start a cold email in the grander scheme of things. To be fair, many inef­fec­tive emails end up ignored or delet­ed the moment they're received. But that's only because they aren't doing it right.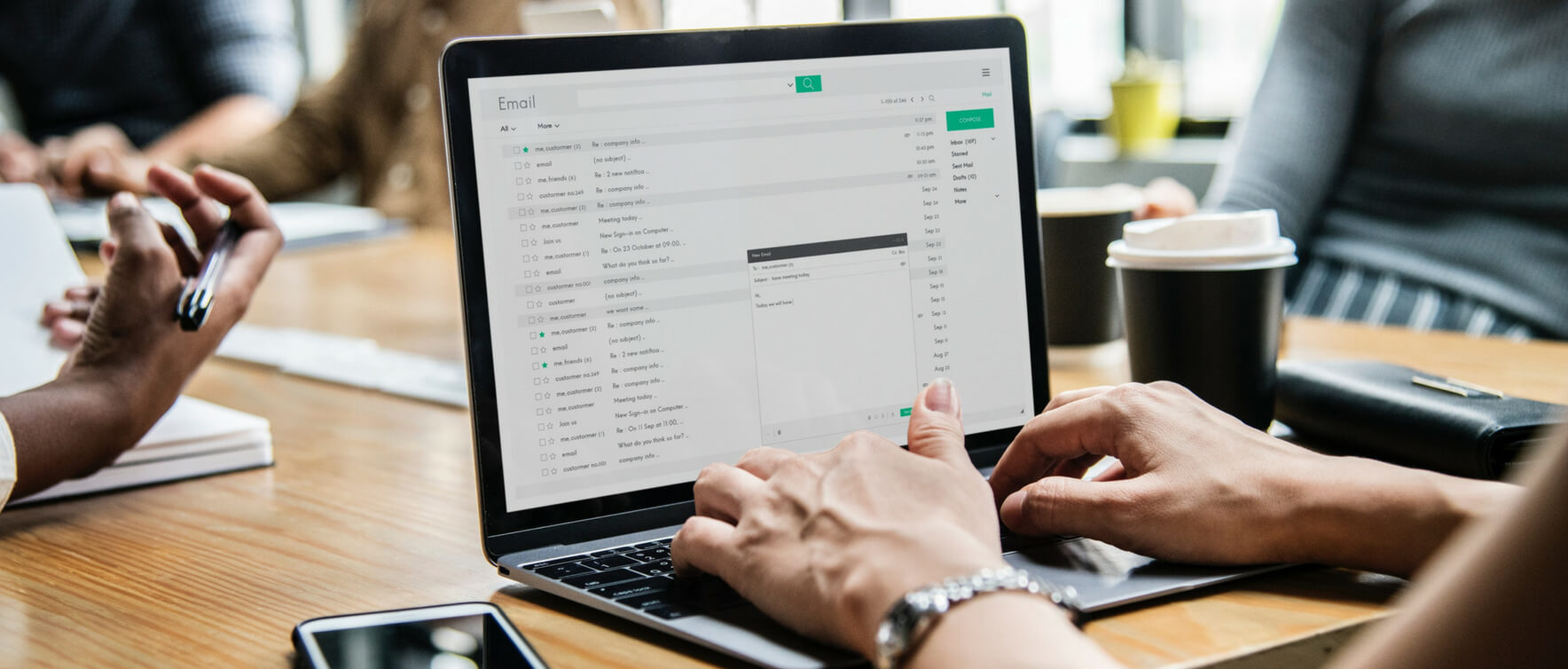 The goal is to make your emails stand out. Avoid writ­ing gener­ic sub­ject lines, like "We offer SEO ser­vices." Trig­ger words and key sales phras­es such as "Best Price," "Earn $$$ Now," and "100% Free" won't work either. Instead, tar­get your client's pain points and feel free to get more cre­ative and per­son­al. Some good exam­ples are:
A New Con­tent Strat­e­gy for [Prospect's Com­pa­ny]
Hi, [Prospect]. We heard you were look­ing for a lit­tle boost in your SEO.
[Mutu­al con­nec­tion] rec­om­mend­ed we get in touch.
An idea on how you could rank on Google – fast.
The think­ing doesn't stop at just the sub­ject head­ing.
It isn't wise to reach out to an entire con­tact list with one blan­ket email. Per­son­al­ize your emails accord­ing to groups or sub­groups as well as their spe­cif­ic needs. This gives you a much bet­ter suc­cess rate and more pos­i­tive respons­es in no time.
7. Use a Marketing Automation Tool
What's bet­ter than let­ting your soft­ware do the work for you? SEO­Re­seller Pro's Mar­ket­ing Automa­tion eas­i­ly nur­tures leads with fea­tures that turn web­site vis­i­tors into pay­ing clients. With pre-built email an mar­ket­ing tem­plates, our tool is designed to get you cus­tomers even while you're away.
On a Final Note…
Mar­ket­ing your SEO ser­vices is one of the whirl­winds you'll face as an agency own­er. Do it right, and you'll even­tu­al­ly get a few leads in. Exe­cute this with great plan­ning and finesse, and you'll soon find your agency on the path to growth.
If your agency is ready to go to the next lev­el, sign up with us and we'll show you how it's done.