Make More Time For What Matters With SEO Outsourcing
Our SEO Outsourcing Services are a complete & expertly-managed solution designed to save time and money.
By outsourcing your SEO services to our team of experts, your agency saves money on the salaries and tools while also saving time and effort.
Our comprehensive SEO outsourcing service go beyond on page and link building. We do deep technical seo audits, conversion optimization, content marketing and more.
Streamlined Project Management
We ensure you stay up to date on all campaigns. Whether communicating with your Project Manager or via your dashboard, the data is readily available.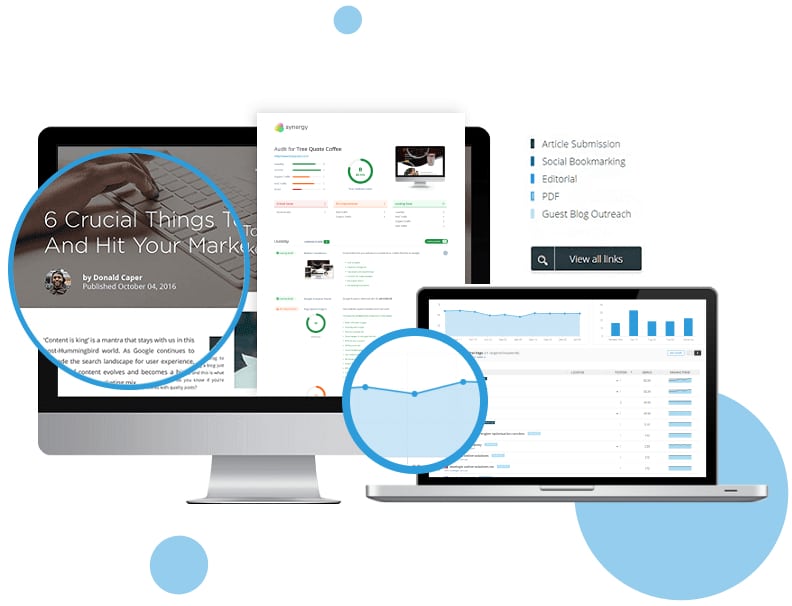 SEO Outsourcing is the outsourcing of services related to search engine optimization, including on-page optimization (keywords, metadata, blog) as well as off-page optimization (social media, link building, guests posts) to a third-party company, agency or individual. A company may outsource SEO services because they need help scaling their business for growth and want to provide more robust services to their clientele.
We work with digital marketing agencies of all sizes who are looking to expand the services they offer as well as their clientele. Whether you are new in the business or already have Fortune 500 clients, SEOReseller is ready to help you scale. Outsourcing SEO allows the agency to provide the critical service of SEO while marking up the cost significantly. The result is increased profit, saved costs and the luxury of more time to spend with their clients.
Our White Hat SEO Outsourcing Gives You the Fundamentals to Rank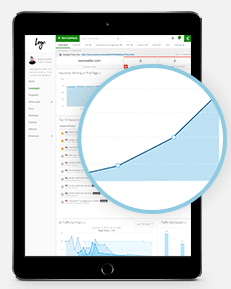 Website Audit
We use our tools to conduct a comprehensive SEO audit, measure the health of websites, and discover any red flags.
Keyword Research
Keywords are the foundation of our campaign and research determines who our target market is, what they're looking for and how to best reach them.
On-page Optimization
Using only white hat practices, we optimize your clients' site to create the best user experience possible first, and for the search engines, second.
Analytics Tracking
We are constantly tracking how well targeted keywords are ranking, the flow of traffic to your clients' site, social signals and several other metrics.
Organic Link Acquisition
High-quality content on your clients' site plus relevant guests posts as part of our link building strategy – all designed to bring traffic to your site the right way.
Why Is Our SEO Outsourcing Right for You?
Focus On Your Business
By putting our team to work for you, you have more time to scale your business and communicate with clients.
Transparent & Easy to Use
Through the use of our white label dashboard, clients stay informed of the project overview, keyword ranking and pending tasks.
Our Experts are Your Experts
Our outsourcing SEO service is all about leveraging expertise. From our project managers to our programmers, the whole team of experts is here to help our partners be successful.
Free Brandable Resources
Free sign up comes with a library of resources that can be branded with your logo. Use them as promotional material or to educate.
Our Company Culture Is What Makes Us Great!
We hire the best and the brightest
By providing a great working environment, we build a team of experts that love their job and are eager help your agency grow.
We promote communication at all levels
Whether between you and your project manager or internally, communication is a key ingredient to the success of seo outsourcing.
We share your passion for being the best
As such, your wins are our wins. Let us know what we're doing right and where we can make things better for you and your clients.
When you're ready to work with an SEO outsource company, think of us.
Don't Just Take Our Word For It…
"Loved what you did with our UK campaign and our guys in London are looking forward to our US campaign. You're rockstars."
"The staff is amazing and the technology shows my clients exactly what they need to see. SEOReseller.com allows us to resell SEO and is the key to our growing organization."
"A big shoutout to the SEOReseller contributors working on our campaigns. Our rankings are on an upward trend. Thanks guys!"
Frequently Asked Questions
Our experts have a process specifically for moving clients from one provider to SEOReseller. Whether you're outsourcing seo projects to another provider or another method, we've dealt with the situation already and have an established method for ensuring that outsourcing seo work to us is easy from the beginning.
Besides a team of experts, you will have a dedicated Project Manager who will manage your campaign and is available for questions, comments or any help you might need to get started on SEO outsource services. Our Project Managers are SEO experts as well as their counterparts working behind the scene. Rest assured that they have you and your clients' best interests in mind.
We do not ask our partners to commit to a certain length of time. If, after using our services, you decide to use another outsourcing company or move the work elsewhere, there is no penalty. That is how certain we are that you will be pleased with our white label SEO services.
Yes! In fact, we recommend it. Sign up for free now and communicate with a Project Manager through your dashboard or start a conversation from our website. We are available 24 hours per day, Monday through Friday! After chatting, you can send an email or schedule a kickstart call to learn more about SEO outsourcing with us!
Outsourcing SEO projects is a good idea because in addition to having more time to spend with your clients, you also expand your expertise and your services by adding our knowledge to your own. It enabled traditional digital marketing companies to expand their services and still focus on web design and development.
While there are outsourcing companies that might provide a low quality service, we have proven over the years that we are an outsourcing company that delivers what we promise at the level you expect and deserve. Our SEO Reseller Program provides a white labeled service that you will be proud to call your own. Our SEO experts are Google-certified and dedicated to making you and your clients successful.
Yes, each of our products can be purchased without purchasing another. However, for a complete SEO solution, we recommend not just Local SEO or Organic SEO but a combination of both. For immediate results, PPC outsourcingcan get your client in front of an audience immediately while an organic SEO campaign, which will take at least 3 months before results are realized, is allowed to mature and work.
SEO tactics are usually separated into two categories: Black Hat and White Hat. Black hat SEO uses what most consider shady practices such as link farming and content spamming. Google's updates to its algorithm has made black hat SEO significantly more difficult, which is good. By contrast, white hat SEO involves natural link building and acquiring visits through compelling content and targeted keywords. We will never engage in black hat SEO. All of our strategies will always be white hat SEO.
I'm Ready To Start Spending More Time Scaling My Business!