Preparation is key when pitching web design services to prospects. We developed the White Label WordPress Plugin for your agency. Installing this will provide you access to your white label web design portfolio that you can leverage during your web design sales pitch. Learn more about this Agency Tool here!
Most agencies consider web design as their foot in the door when pitching to new clients. After all, digital marketing starts with a website. If there's no website, you'll have no SEO or PPC to sell.
But, selling web design can be a challenge in itself. Not all agencies can highlight the value proposition of a website as smoothly as they do when they're selling any other digital marketing service.
We're here to change just that.
It all starts with your very own web design and development portfolio. How? By integrating our dashboard white label WordPress plugin on your website.

It's fast and easy to set up — simply download our WP plugin when you log into your dashboard, upload it on your WordPress backend, use the plugin token we've provided, and enable the status of your portfolio to show the URL. Change the page name, and your portfolio URL will look like this: www.yoursite.com/portfolio.
Once you're done with the setup, you can now send the link of your branded portfolio to any web design prospect.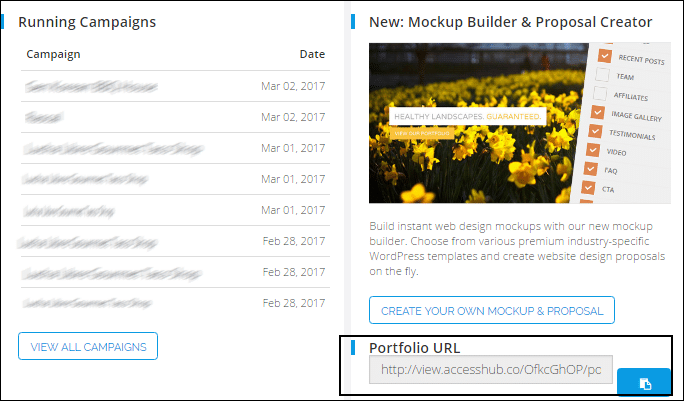 What Do I Get From This?
Agencies approach us for their outsource web design services, and one of the key challenges they face is convincing clients. As some of the partners we work with are startups and freelancers who are just starting out with website design, they don't have a portfolio to back up their expertise.
Integrating our WordPress plugin solves this problem. With your white label web design portfolio, prospects can see different sample works even if you've just started selling web design solutions and purchased our Basic Web Design package. This is another plus point that will help you win them over when you're pitching your web design service.
And that's not all.
We're committed to providing you with an arsenal of marketing collateral to get more clients on board with your agency. In line with this, we're expanding our portfolio to provide you with more mockups to feature for your leads. You get different mockups for different industries – from medical and lawyer websites, to restaurants and home services websites.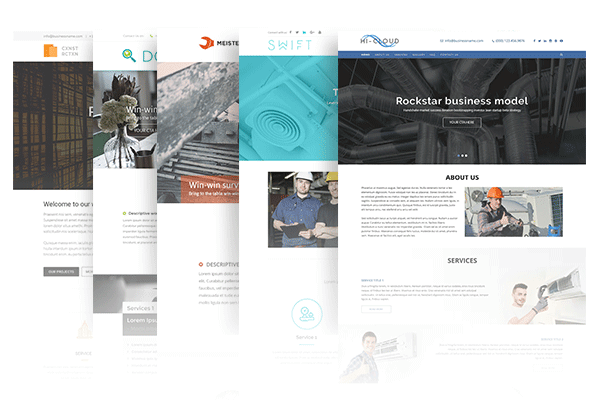 Complement It with a Proposal!
We're making it easier to create a web design sales pitch for your agency. By using our Proposal Builder, you'll get a customized, branded proposal that you can send to clients right from your dashboard. You can generate a proposal in minutes for each of your web design services. Use this, along with your white label web design portfolio, to develop your sales pitch and win more clients.
Ready to try it out? Sign up today and get access to your white label dashboard to start integrating the plugin.
The following two tabs change content below.
Joshua Pielago
Joshua is the Product Manager of SEOReseller. He is passionate about digital marketing, innovation, and product management and is constantly working on finding the best, most effective way to connect businesses to their clients and vice-versa.
Latest posts by Joshua Pielago (see all)