Everything You Need to Build Your Agency in One Plugin
One solution for all the essential tools to start your digital marketing agency.
INSTALL THE SEORESELLER PLUGIN
Already a Partner? Click here to see how you can use the plugin.
Professional solution created from years of experience
Elegantly designed, rigorously tested WordPress plugin created specifically to grow agencies, worldwide.
Easy-to-integrate software, no additional development needed
Easy to get started – expand your agency's capabilities in minutes by installing & activating on your WordPress site.
Four integrated tools connected to one powerful white label platform
Comprehensive solution that provides 4 tools to start your agency and grow into six-digit monthly recurring revenue quickly.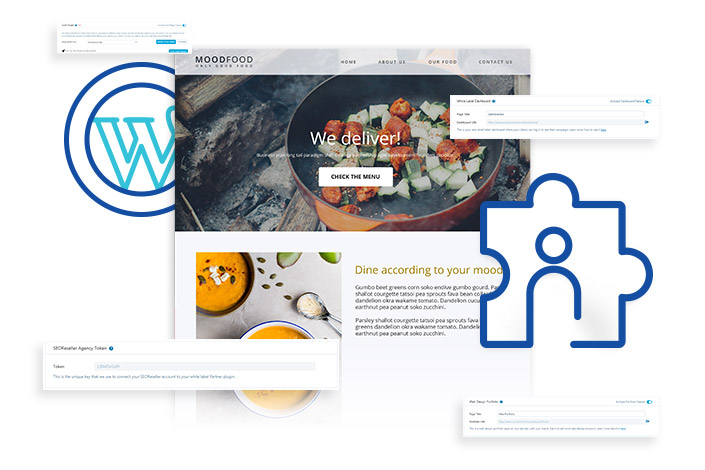 Your agency deserves the best solutions and support. 
One provider, with one comprehensive solution to get your agency growing.
Get 4 Tools in One Solution
Generate, track, and nurture leads with a comprehensive solution for your agency site.
1. Generate Leads through your SEO Audit Widget
Turn your website visitors into prospects by providing a high-value SEO Audit from your website.
Customizable widget just for your website

Activate for all pages or specific pages

Get leads and offer value at the same time

Start Getting More Leads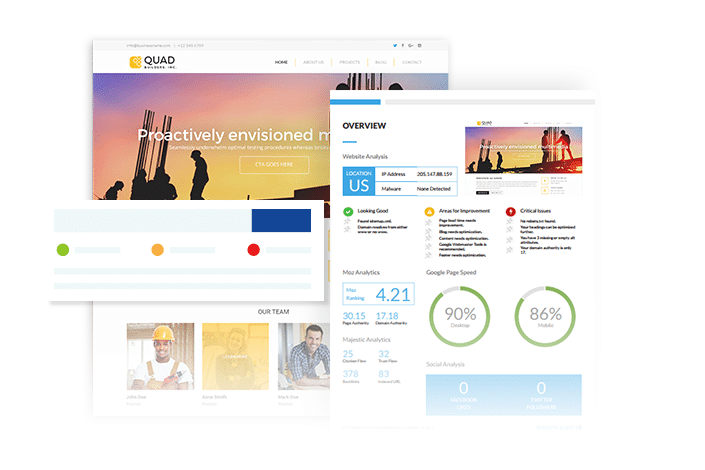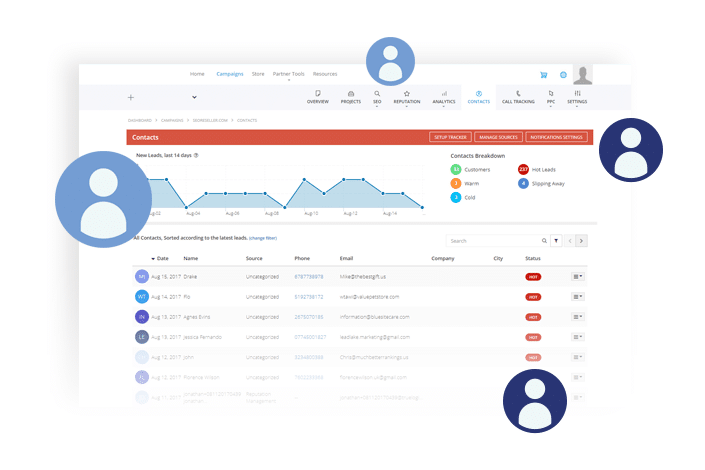 2. Monitor all your website leads with your Lead Tracker
Get and track leads from all the contact forms on your site – under one simple dashboard.
Manage and view all the leads you have in your dashboard's CRM

Compatible to different types of WordPress contact forms

Get notified whenever a new lead comes in

Monitor Your Leads

3. Build an Instant Web Design Portfolio for your site
Something to brag about to clients – elegant WordPress website themes available under your brand, deployed instantly.
Show your brand on the Portfolio page

Get high-quality WordPress mockups created by our talented designers

Prove your design expertise to prospects looking for sample works

Get Your Web Design Portfolio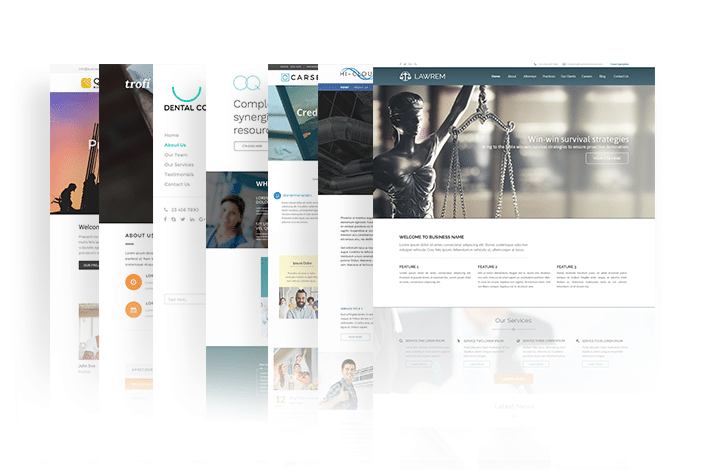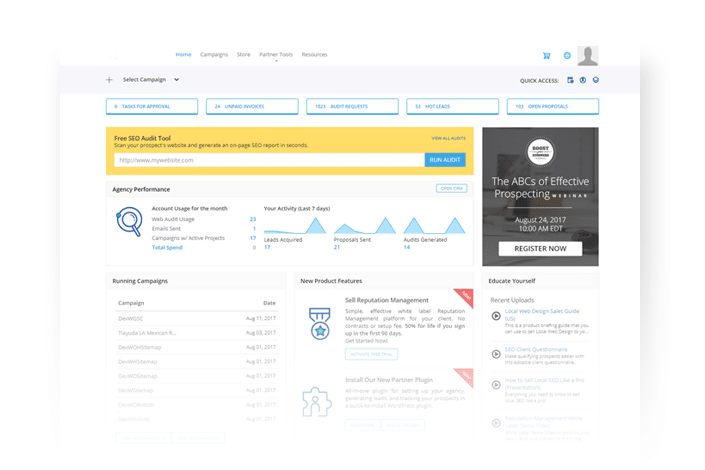 4. Provide an elegant White Label Dashboard to your clients
Industry-leading white label dashboard for your SEO, Social, or PPC clients. You can even run free demos before they get started!
Give clients quick access to a dashboard with your logo

Provide clients a comprehensive view of their campaigns

Customize the dashboard to show the most important data to their business

Get More Clients On-board
Don't Just Take Our Word For It…
"I'm in awe of how your dashboard looks now. I'm glad to be working again with you guys!"
"We're very happy with the work you've done for our agency. Gold stars all around, good job on your side!"
"We needed a proactive and automated team to service our clients, and we found that team at SEOReseller. You have been an amazing support for our business."
Frequently Asked Questions
We have rigorously tested the Partner Plugin with a lot of the major plugins available online but we cannot guarantee that it would not cause problems with other lesser known plugins. There are too many WordPress plugins available in the market, we need your help to make sure it works with anything you use. If you see any issues with any plugin that you have, send us a message and we'll fix it.
We have submitted the Partner Plugin to WordPress for hosting and validation. We are now working with them to put up the plugin in the WordPress store so that it's easily downloadable and updatable. In developing this plugin, we strictly followed the requirements of WordPress
found at this link
.
You have to log in to your dashboard, and then check the CRM. Or click this
link
.
At the moment, we have a defined list of mockups in the Portfolio and are not taking in new designs for it.
Yes, but you have to use a different method in installing your subdomain. You can check
this article
to see how to do it.
I'm ready to build my agency.