Selling web design is on a different level than when you're selling SEO or PPC. Unlike in SEO or PPC, you have an actual output that clients can revise or send back if it didn't meet their expectations. This adds another layer of challenge in satisfying clients and bringing in revenue.
I'm here to make things easier and help you make the right decisions to deliver not just a web design service, but a solution to your clients. In this blog, I'll be discussing the most important touch points when you're selling web design.

First: Where Do I Find My First Web Design Client?
Not a single business out there won't benefit from high-quality websites.
The beauty of selling web design is everyone needs it – from your local mom and pop shops to big corporations, they might just not know it yet. Not a single business out there won't benefit from high-quality websites.
When I was working as a freelancer, most of my clients would come from word of mouth. Some would come from cold calls, and others would come from endless searching online for businesses that might need a new website. It was a tedious task, and I'm sure most of you have gone through this. So, where do you find clients who need your web design service?
1. Start local – Web design is a global service, and there's a lot of people doing it. Before you scale to the bigger fish, it's better to start with your local area. It's like when you're selling SEO. Why go for the Holy Grail when you can get little grails that will bring you revenue? Online listings are a great way to look up local businesses. Check if they have a website — if they do, show them how you can make it better; if they don't, show them the endless opportunities that lie with having a great website.
But, what's the easiest way to find your potential clients? Two words: Lead Generator. We developed the Agency Advantage platform to make it easier for your agency to find your next best clients, and in this platform you get the Lead Generator. It's function is simple: just type the keyword/niche you want to target in a location, and you'll get a list of leads instantly. The best part? You can see which of your leads need your web design service and reach out to them right then and there.
2. Network, network, network – Most digital marketers and freelancers have been doing it wrong. They turn to people they know to get their web design service. But, they stop at that. This cuts them off from any opportunity of getting more clients. Instead of just approaching people you know, extend your service to people they know – those with a business, or those that may have a need for your web design skills.
Let's take this as an example: you have a family physician, and your family physician most likely has connections to other health professionals – be it a pediatrician, an ob-gyn, or a cardiologist. Use your existing client (in this case, your family physician) as your "handshake" or initial point of contact, and build connections from there.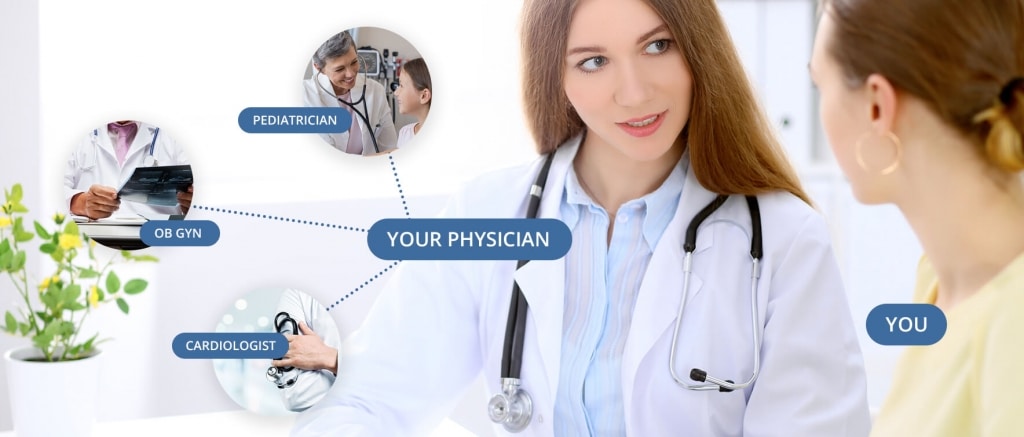 Diving into your web design pitch
Now that you have a list of clients, what's next? Pitching website design services requires more finesse than when you're selling any other digital marketing service because web design is highly-collaborative in nature.
In my years of being a web professional, I always go back to these pointers when developing a pitch and helping partners know how to sell web design services more effectively:
1. Show clients the value of web design
Selling your web design service as a freelancer or as an agency has its fair share of challenges, but convincing clients they need a website adds another load to your work. You can't just jump into the pitch and expect to close a client — you need to show them the value of web design.

Here's a scenario that I always encounter: selling web design to a client who thinks they already have the best site. It's pretty tricky to convince a client with this mindset because they're already married to their website. So, how do I go about this? I breakdown the site and point out the opportunities they might be missing.
Pro Tip: If they wouldn't budge, throw a few stats their way.
Here are some stats that you might want to include in your pitch: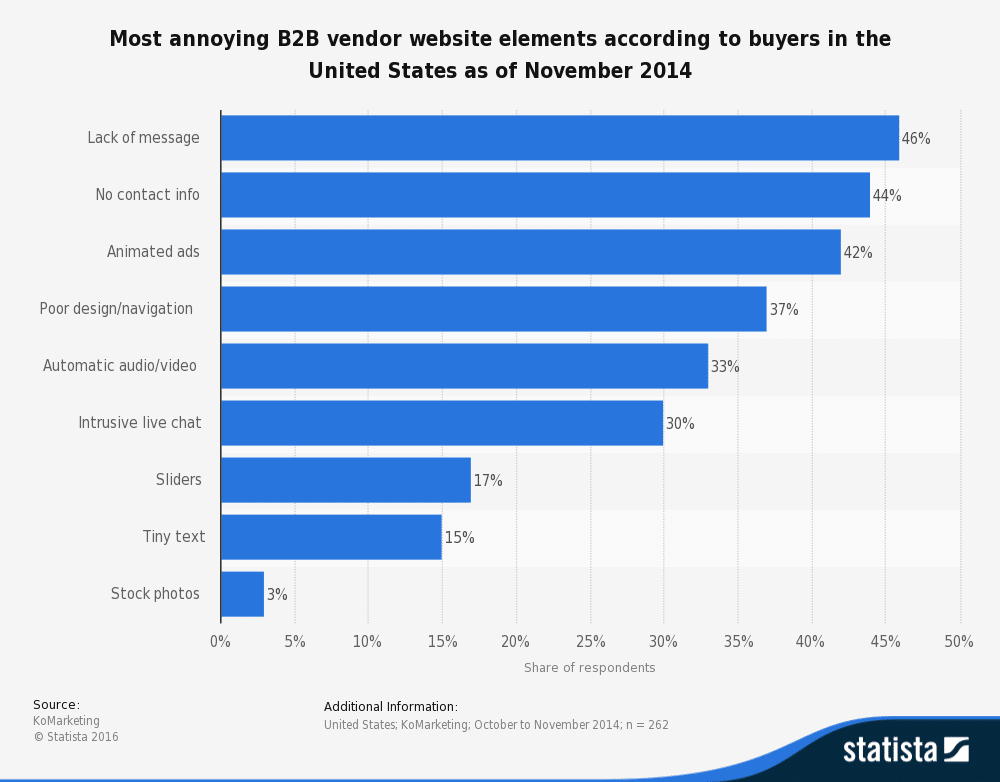 Stats like these reinforce the idea of what web design can do for your client's business. If they have a clear idea of what's in it for them, they'll understand why they can't put off website design. The important thing here is that you back it up with solid facts.
2. Match the type of business to the site
Not all websites are created the same. Selling web design to a client who is settled on their outdated website is one of the most difficult challenges of digital marketers — and this is something I know from experience. The key here is to explain the advantages of a new website and recommend them a design that fits their business model.
Here are some types of websites for different types of businesses:
E-commerce site – This type of website is recommended for businesses that sell various kinds of products or services. Best for: suppliers and online stores.
Portfolio sites – This type of website is appropriate for businesses that plan to show their target customers a series of work done by professionals. Best for: photographers, artists, and designers.
Corporate sites – A classic website design that allows a business to present their services, history, and other achievements. Best for: law and dental practices.
Magazine site – This is something similar to a blog. Instead of having one author, the site can host different blogs from contributors, such as industry authorities and thought leaders. Best for: publishing companies.
But, how do you determine which type of website to offer to clients? In this case, you need to have a client brief. Basic questions should include:
Why do you want to build a website?
What makes your products or services unique to the market?
Who do you want to target?
Do you have a design inspiration?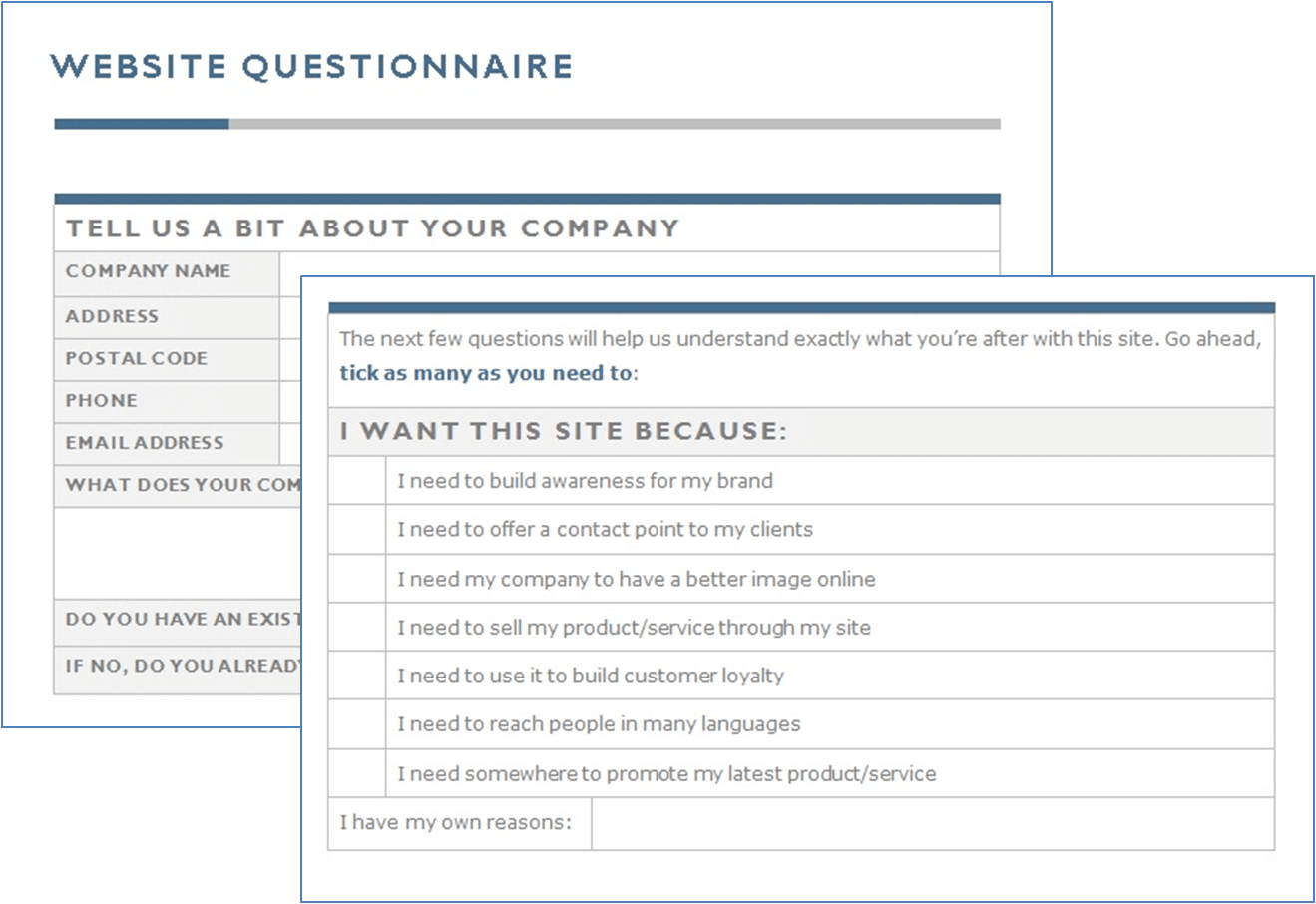 Of course, we won't let you go to your battles unprepared. Use our web design pitch deck to close more prospects!
3. You're not just a provider—be THE provider
Almost every digital marketing agency is offering web design to their clients. That's where the problem lies: How do you differentiate yourself from other providers?
I've handled a dozen of clients in the past, and I've helped them go from being mid-level businesses to becoming top players in their respective industries. It's all thanks to how we do our work here at SEOReseller that we're able to deliver value-added service to our partners and their clients:
Managing the right expectations – It's not about saying yes to the client; it's showing them how to get it done right. Talk to your clients, send them briefs to get information about their business, and consolidate all data so everyone is on the same page and has the right expectations.
Providing a solid methodology – When you're selling website design, you're not just providing them with a service. You're giving them a solution that warrants a solid methodology. It's a matter of combining complementary services.
Simplify the process – As you need a lot of collaboration in doing web design, the process often takes weeks to get one mockup created. In our case, we want partners to maximize their agency potential by providing premium web design mock-ups using our Mock-up Builder and our Proposal Creator. It's easy to use and integrated on our dashboard, so you can just select your designs and attach them to your proposals in minutes.
We want partners to be confident when selling web design to potential clients. In this light, we're using innovative technology combined with years of experience in selling web design. Sign up and see how our Mock-up Builder and Proposal Creator simplifies the selling process for your agency.