As a digital marketing agency, you want to serve your clients with the best web design service and provide them the results they want for their business while also growing your revenue. But, do you need to do everything by yourself? No, you don't.
While you can expand your expertise in the digital marketing field, this doesn't mean you have to do all the work for your client's website design. This is why we created our outsource web design services , to give your agency the tools and expertise you need to make your web design process easy, provide the capabilities to scale your business, and increase your revenue.
SEOReseller works with partners that provide services for different industries, and most of them have been more than eager to start a web design project with our team.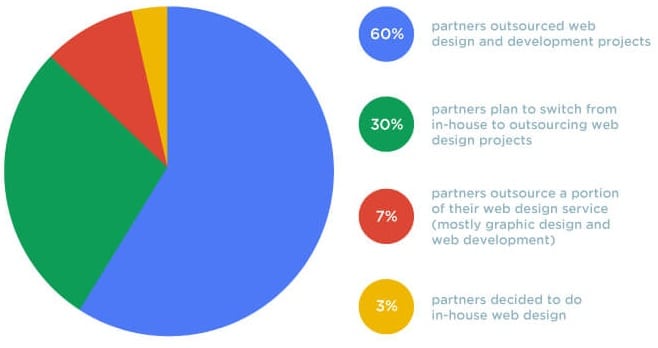 Why Outsource Your Web Design?
It's a question that digital marketing agencies have always asked themselves. There are different answers to this question, but I'll give you my top three:
1. It takes away the extra work from your agency.
As you work on different campaigns, your workload increases. Your attention shifts away from what's important to your agency – getting more clients and growing your business. Outsourcing website design means less work for you to handle and more time to focus your efforts on your digital business.
2. You have access to more talent.
Instead of spending your time finding new hire to get work done for a client's website design, working with an outsource agency is a more practical alternative – especially if you're a startup digital agency.
Outsource agencies have the experts to get everything done for your web design clients – from graphic design and layout, to backend coding and web maintenance. This allows you to get a new perspective on how you market your website design and what strategy works better, so you can cross-sell your services or offer added value when you're talking to clients.
3. You can take advantage of the competitive price range.
Outsourcing your website design helps you control agency costs. Rather than spend on hiring new staff and investing in software and hardware, everything you need to cover your web design service will come from your outsource agency – all at a competitive price range.
Are You Ready to Let the Experts Take Over the Work?
The most important thing for any digital business is to know where they stand before they outsource any web design project.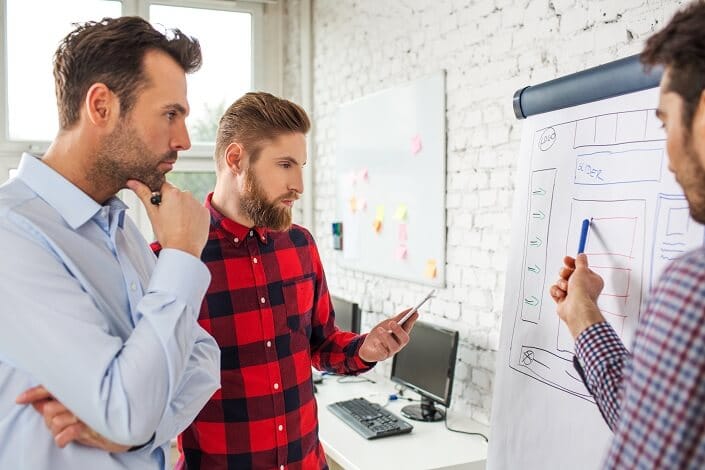 Your Service is Your Product
If you want to deliver premium web design and be more than just a one-off provider for your client, you need to change how you approach your service as a whole — this starts by thinking of your service as the product. What you're doing here is establishing a defined process to make sure your web design outsource agency knows how to do it right.
You need to:
Define your niche – What industry are you planning to serve with your web design?
Identify the processes that you can outsource – What type of work do you want the outsource agency to handle? What tasks are you willing to shoulder?
Set the right expectations and the scope of your web design project – What is the turnaround time for your service? What services are you will you to provide clients with a complete web design solution?
Understand the Value of the Outsource Web Design Service
When it comes to agency work, it's all about the numbers – whether it's the cost of the project or the results it brings to the table. What's important here is not limiting your service to these numbers – these simply serve as a guide when you offer web design service and decide to outsource it to a provider.
When it comes to agency work, it's all about the numbers – whether it's the cost of the project or the results it brings to the table.
Of course, you can't elude to questions that clients will always ask: How much do you offer for your web design? Being a reseller, you can markup the price from your outsource web design provider, but you need to keep these factors in mind when determining the price:
The amount of work/scope of the project
The technical and creative complexity
Expertise and resources
Choosing the Right Partner
You want to leave your clients' web designs in capable hands. Choosing the right partner for your outsource web design is as important as the service itself – quality and expertise are the important factors you need to look for in your provider.
When choosing the agency that will work on your web design, it's important to know who will be part of the project:
Website and graphic designers – for the layout and creatives you will include to your client's website design.
Website developers – for the coding and maintenance of your client's website.
Marketing and SEO specialist – for optimizing your client's website.
Copywriters and editors – for high-quality content that will go on the website.
Project managers – for managing the client's web design and SEO campaigns.
When you partner with SEOReseller for your outsource web design service, all hands will be on deck to get your client's project into motion.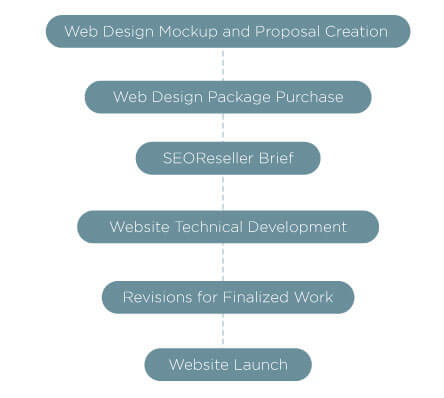 It All About Trust
Communication is key in a project, and web design is no different. Working with an outsource agency doesn't mean you're completely out of the picture — outsource service is all about trust and synergy. You need to keep your clients updated and keep your agency on track of other deliverables.
Who will be the decision-maker of the project? How many versions of the mock-up are you planning to have? What features do you need for the website? Asking clients the right questions and relaying this information to your outsource provider is a crucial aspect that will draw the line for your web design success – both for your agency and your client.
If you want to get your feet wet in other digital marketing fields and explore opportunities for agency growth, I say outsource your web design. But of course, the choice is yours to make. Once you're ready, SEOReseller will be there to take on your web design needs.
Planning to outsource your web design? We make it simple. Call our toll free number at 1-800-250-6106 and talk to our Project Managers to know more about our web design solutions.