Google's second shot at joining Facebook on the realm of social networking has finally materialized with the Google+ Project.
This top secret project by Google started over a year ago with the intention of making Google more social than being a separate social network. According to Google, the Google+ project attempts to make online sharing even better as a new way of connecting with people and not replacing what's currently available.
Would you consider it as a Facebook competitor?
Let's go through some of the features of Google+.
Google+ Circles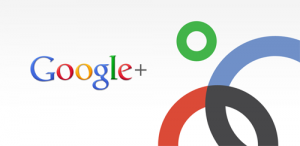 "Circles" will allow you to group your contacts, according to specific criteria you decide such as "Family," "Best Buds," "Work," and others. This feature lets you share different kinds of things only to the group you like to share it with. This may be compared to Facebook's "Lists" and "Groups" pages. It's user-friendly and pleasing to look at Google+ Stream.
The information you share will appear on the "Stream" similar to Facebook's news feeds. Users have two ways to share information. One is through the text bar on the Stream itself wherein you can share photos, videos, or status updates, while the other one would be a small bar at the upper most right side of the page. This would be in the black navigational bar that everyone's been seeing lately. That bar has the ability to let you share information no matter where you are on Google, even if you're out of Google+.
Google+ Hangouts
The "Hangouts" feature is basically a video chat feature that allows a maximum of 10 people to video chat simultaneously. When a person launches Hangout, this will automatically show up on the Stream going out to friends. Updates continually show up as more people join in the Hangout. The aim is to involve several people casually rather than being invited.
Google+ Huddle
"Huddle" is a group chat feature that makes texting a group easier. Everyone involved in the group chat will be seeing one page to let everyone know what's being talked about. This is applicable for Android 2.0+ phones and iPhone 4.0+ phones and SMS.
Right now, Google+ isn't available to the public. It's strictly by invites to some people outside Google and from the press as a "field trial.
With all of its features, do you think this will impact Facebook? Can it be used as a social media tool for SEO? SEOReseller.com will continue to give you more updates about Google's newest project, latest SEO updates, and news to provide quality services and products. Learn more about SEOReseller.com today!