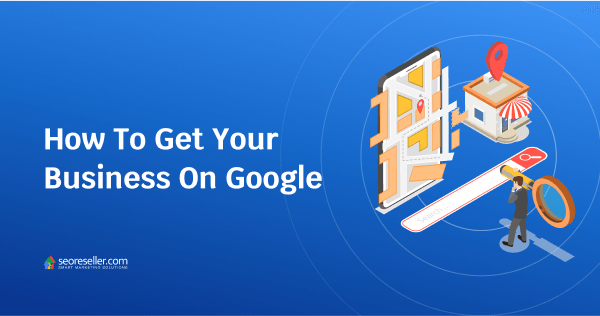 Getting leads, expanding the client base, and maintaining a steady stream of sales are still some of the major goals for businesses today. Increased visibility remains to be one of the most effective ways of reaching those goals and the channels for it are constantly evolving. Right now, more people are turning to the internet for information, and the search engine that's taking a huge chunk of that traffic is Google.
Looking at the numbers, Google searches account for 84,123 searches per second, which translates to more than 6 billion searches per day. As an entrepreneur, you want to capitalize on this traffic and have them directed to your website or store — especially if the users are from your local area.
If you're asking 'How do I get my business on Google?' or 'How does Google My Business work?', you've come to the right place.
What is Google My Business?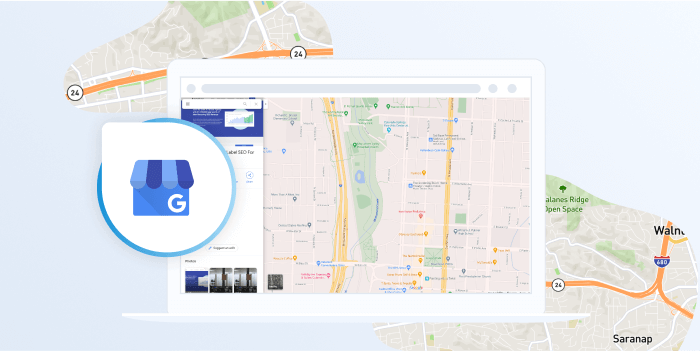 Google My Business (GMB) is a tool owned by Google that business owners can use to manage their business' online information in order to make it easier for users or potential customers to find them in search engines. The greatest impact it has is on local exposure as it can boost a brand's local digital marketing efforts.
How is GMB important for businesses?
At the very root of it, Google My Business is important to a business because it gets your business leads, increases traffic to a store and website, which will eventually translate to sales.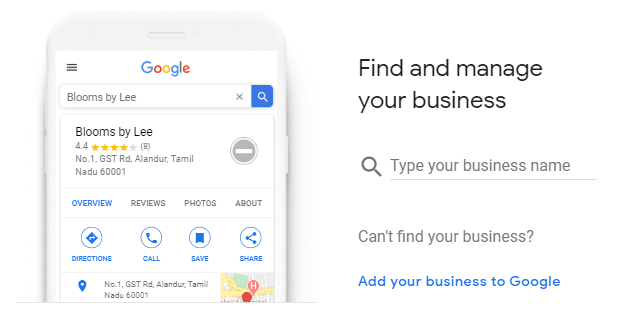 Picture a scenario where you're meeting with a client or a friend for dinner and you want to see all available restaurants in a particular area. Now, most people would grab their smartphone, Google something like 'Italian Restaurant' or 'Restaurants nearby' and proceed to go to one of the recommended places on the list. Another situation would be if you need urgent dental work. The easiest way to find a dentist is to look them up on Google, instead of getting in your car and driving around for one.
These are just some instances where it's evident how people are now relying on Google for information. The great thing about Google My Business is that all kinds of businesses can use it. Any business, large or small, can be more searchable so that users can easily get access to the information they need.
Benefits of Google My Business
GMB enables your business to appear in Maps and online searches
If you have tried to search for some local products or services in the area then you'll notice how Google automatically gives you a list of three local businesses. For example, if you type in 'Restaurants near me', three local restaurants will appear as top searches along with a map of your area.
This is called the Google Map Pack. This is the list showing the first three brands complete with their company name, description, business information, location, direction and reviews (if any),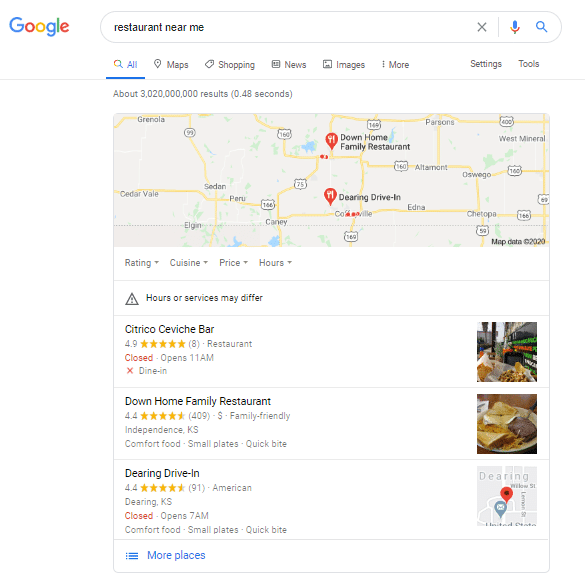 It's a coveted position because like the featured snippet or getting position zero, the Google Local Pack is the first thing people see when results appear, giving businesses featured there a huge percentage of the traffic.
It's a great way to generate leads
For local searches, Google mainly displays Google My Business profiles. It's also important to note that queries with the phrase 'near me,' have shown an increase of more than 500 percent over the years, which can also be attributed to the growth of voice search.
So queries like 'Dentists near me' or 'Restaurants near me' are increasing. So if you want to see an increase in leads and sales, it's best to optimize your GMB profile. If you don't have yours activated, it's easy for your potential clients to go to a competitor.
Interact with your clients
Customers can leave reviews on your GMB listing for others to see. You can also respond to each of them and create a welcoming community. One way to boost customer interaction is to provide photos to your business profile. Google stated that businesses that add photos receive 42 percent more requests for directions on Google Maps, and 35 percent more website clicks compared to businesses that don't
It provides data that tells you how your business is performing online
GMB has a feature called Google My Business Insights which provides you data on how your customers find your listing on search and maps, as well as what users do after.
Insights data includes views, searches, and actions from organic results and paid ads. From the data gathered, you will find the different ways customers interact with your listing like how customers find and discover your listing, the search queries users enter that led them to your listing, direction requests, how often customers called your business through your business listing and more.
How does Google determine ranking in local areas?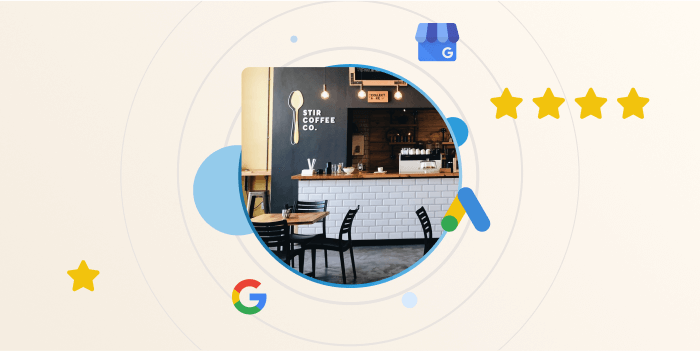 Google states that the algorithm base local results on relevance, distance, and prominence. There can be cases where Google might give an establishment that's farther from where you are, a higher rank just because it understands that the establishment has what you're looking for compared to another one that's nearer to you. That's why it's important to optimize with these three elements in mind.
Relevance
Relevance means how a local listing matches what a user is looking for. Google base relevance on the keywords and detailed business information that can match your listing to relevant searches.
Distance
Distance translates to location and how far the establishment is from the location term used in the search. Google states that if a user doesn't enter a specific location, it will calculate the distance based on what's known about their location,
Popularity
Popularity or prominence translates to how well-known a business is. The more Google sees your business or establishment as prominent., the more likely it will rank it higher in search. Google states that some places are more prominent in the offline world (like museums, hotels, landmarks, or famous stores) and so, they try to mimic this in local ranking.
Local search engine optimization (Local SEO) plays an important role in boosting your rankings locally Implementing SEO best practices will tell Google that your website is relevant to searchers. Google also pays attention to reviews so the more reviews and positive ratings on your GMB profile the better.
Optimizing Google My Business with Local SEO To Improve Local Rankings
Google uses many elements and factors to rank search results. For example, including relevant keywords and key phrases to your GMB profile will do wonders for your rankings since your business website is also included in your GMB listing. Google even stated that Local SEO (following the best practices in SEO) will help increase your GMB rankings as well as your website rankings.
There are a number of local SEO tips you can practice at the moment to improve foot traffic. However, Google My Business is a key part of making sure that users find your business. Below are ways you can begin using Google My Business with Local SEO to improve local rankings.
Claim Your Google My Business Listing
This is one of the most important steps. All you have to do is claim your business listing and verify that you're the owner of the establishment. You can register your company.
How to claim your Google listing
Head over to Google My Business and sign up.

Provide your business name and address. If your business listing appears in the suggested matches, go ahead and claim it, otherwise, create a new listing and enter the necessary information.

Google will then verify that the information you entered is correct and your business is located where you claim it to be. After a week or two, your verification PIN will be sent via postcard.

Enter the verification PIN and you're done! You can now share updates about your business with the world.

Share your full business information
Provide detailed and accurate information as it will be easier for Google to view your listing as relevant, this way, it will be more likely to show up in search.
As discussed above, Google determines local rankings by relevance. This means the more complete and accurate the information you provide the easier it will be for Google to match it with the right searches. Enter all the right information so customers know more about what your business is about, where you are and when you operate.
This is where local SEO services will come in, conduct keyword research so that the information you included in your listing matches with what your target audience is looking for. This will optimize and boost your ranking higher.
Add photos to your listings
Adding photos is a great way to paint a picture for your audience. It shows people your products and services so that it's easier for customers to see if you match what they're looking for. Optimizing images for local SEO will gain you that extra traffic, Select the right images, choosing the perfect file size, modifying alternative text and if you want to go the extra mile, geotag photos for Google My Business to highlight your location even more. 
Many business owners are not yet aware of the positive effect it has on off-page SEO and if you find yourself needing this kind of service or if you find that geotagging is quite a time-consuming endeavor, you can always work with a Local SEO provider to ensure that you get expert SEO services.  
Verify your business location
Verified businesses are 100 percent more likely to be trusted by users. It will also protect your brand if someone tries to pose as a representative of your business. Verification will make sure that your business information is accurate all across Google.
Interact with your clients by responding to reviews
Free promotion, improved search engine results, and a closer relationship with your clients — these are just some of the benefits of having online reviews. It's even better if those five stars can be viewed instantaneously by users. 
A survey by Nielsen found that out of 30,000 internet users from 58 countries, 70 percent of them trusted opinions and reviews posted online. This means that word of mouth remains to be the most credible form of advertising.
Take advantage of this by utilizing the review section in Google My Business listing. Make it a point to ask customers to leave a review on your GMB profile or your website, and always see to it that you always reply to those reviews.
Make sure that your website is optimized for mobile
A GMB listing can also be a portal to a business website so make sure that the website is prepared for the variety of users that will be coming in and a majority of them will most likely be using mobile devices.
Google announced that mobile-first indexing will be their default form of indexing for newer sites. This means that you have to make your website as responsive on mobile as it is on desktops or laptops because from now on, search engines will be using a website's mobile version of the content for ranking purposes.
Get quality local backlinks
The power of backlinks is undeniable when it comes to driving traffic to a website, as well as lead generation and ranking on search engines. Quality local backlinks will add weight and build up a website which will then improve your local ranking on Google.
Note that it's important to only use ethical Local SEO practices when doing link building to avoid any complications that can hurt your website's rankings. If you find this strategy to be time-consuming or confusing, but you need the service to boost website traffic, then you can opt to outsource local SEO services to professional SEO providers. This will save you time while enabling you to fulfill the task professionally.
Key Takeaways
Google My Business is an invaluable asset to any business, not to mention, it's like having an infinite supply of calling cards. The perks and benefits are just too many to pass up. Remember that to get the best results you got to have your website optimized and prepared as well. Your Google My Business Listing can be viewed as that appealing front door that people just can't resist opening, that's why you have to make sure that what they'll see after opening that door will keep them inside.
Aim to have a responsive website and optimize every part of it so that it will look good on any device. Make sure that you're targeting all the right keywords and that you have local content created for them as well. It will also help to be proactive and ask your customers to leave reviews on your website or on your Google My Business profile.
Time is important for every entrepreneur, as well as your clients. Make it easy for leads to find your business by putting your energy in optimizing your Google My Business Listing, making sure that your website has responsive web design, and finally, boost your efforts with Local SEO.  You can also use SEO software that has GMB features, so whether you're a digital marketing agency or a business owner offering SEO services, you can save time, do full SEO audits for any clients, monitor them better, and increase your productivity.