Nurturing the success of agency partners is part of our methodology, and I'm proud of our achievements in this area. We serve as an extension of your team, and give you the leverage to provide great services for the end clients. We start by assigning a dedicated project manager when launching an SEO campaign.
Your project manager is the bridge between our team and your agency. We take away the guesswork in handling your campaigns, so you can focus on making your clients happy.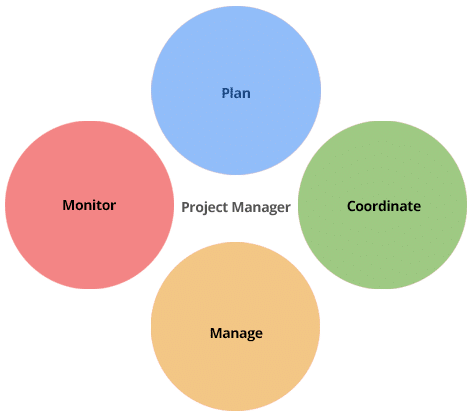 Your project manager will work tirelessly to make your campaigns successful. How? Let me give you the lowdown:
Managing Your Campaigns
The project manager has one goal: to create a strategy for your campaign's success. We create a thorough plan to meet deadlines and provide measurable results for your client's satisfaction. Your project manager will handle your campaign from the beginning until we get the desired results.
Once you give us a brief on your client's requirements, we will provide recommendations to get your campaign rolling. As we work on your project, your project manager will constantly check the progress of your campaign and ensure that there are no errors – from intake to completion.
Walking You through our SEO Methodology
Managing your campaign is only the tip of the iceberg; we make sure agency partners are aligned with our methodology. Your project manager will explain the search strategy we developed for your client's website.
Here are some questions commonly asked by agencies before signing up:
No. We want to provide the best service possible so we don't want agency partners to be locked in a contract. Our project managers adopt a performance-based approach. No start-up or cancellation fees − if you're not satisfied with the results, you can cancel anytime.
Do you have your own team?
Yes. We have an in-house team of writers, search marketing specialists, videographers, and web/graphic designers to work on your projects.
Do you write the content? Where do you publish them?
Yes. Your project manager will relay all content requirement to our in-house writing team. We publish them on different online content sites to ensure all submissions are organic. Your client will get only unique, valuable content.
Do you conduct site audits?
Yes. And unlike other vendors, we conduct site audits every cycle as we see fit. We always provide updates about your client's performance.
Delegating Tasks
The project managers provide expert insights on how to fully optimize your or your client's website. They will monitor keyword selection, on-page and off-page optimization, link building, and content creation to make sure all campaign requirements are accomplished within a cycle. They plan and schedule all the tasks to meet the deadlines.
Providing the Right Tools for Your Campaigns
Using the right SEO project management tools are just as important as the strategies when launching an SEO strategy. As part of our process, we will walk you through every tool and help you get started immediately:
1. SEO Platform
Your project manager will give you access to our SEO platform where you can manage your client's projects. The platform will provide a detailed view of all the aspects of the campaign, giving you a heads-up on the accomplished tasks.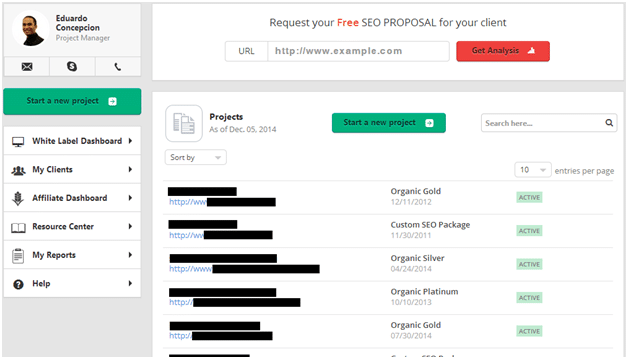 2. eCRM platform
As soon as you send your invoice, the project manager will create your SEO project in our own eCRM platform. This will provide active collaboration with our team − marketing specialists, content team, webmasters, and videographers.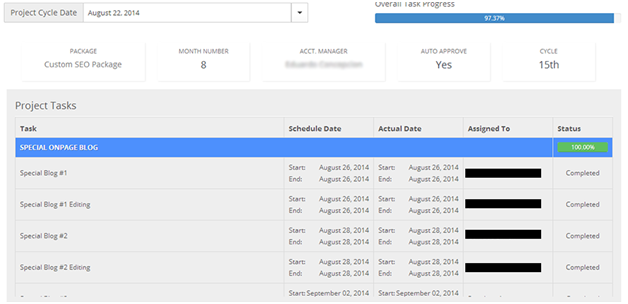 3. ahrefs
We use this backlink analysis tool to determine the link-related performance of your client's website. After getting updated statistics, your project manager will provide a complete report regarding your client's link portfolio and your competition.

4. Google Webmaster Tools
GWT is one of the most reliable tools in terms of tracking and monitoring website performance. Your project manager will recommend integrating GWT into your dashboard for easier viewing of real-time data and metrics.

5. Google AdWords
We use Google AdWords to determine the right keywords via search volume. We evaluate the performance of the chosen search terms and recommend how to optimize them accordingly.

Our SEO tools give us the flexibility to constantly track, manage, and monitor every every campaign. They make it easier to get down to the specific aspects of your campaign.
Reporting Campaign Performance and Overall Results
We keep an open communication with our clients. You call us or send an email anytime, and your project manager will immediately address any concern and provide feedback about your campaign. We also send monthly executive summary reports showing the complete details of all the work done on the project.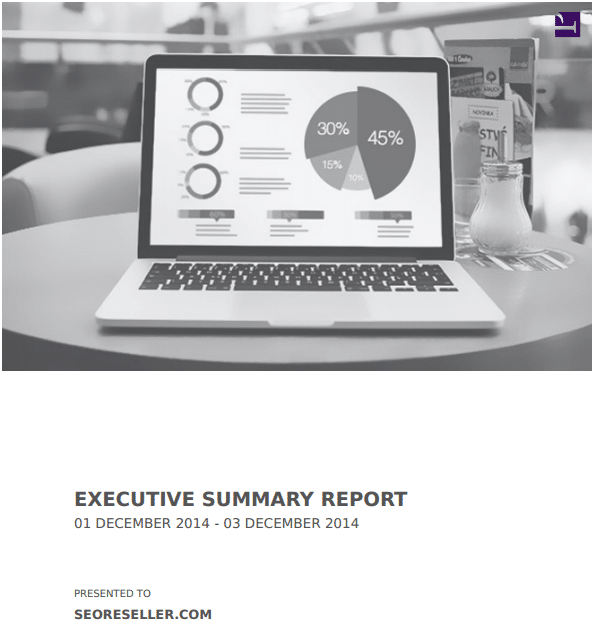 These reports are branded to your agency, so you can readily send the reports to your clients.
Team Dynamics is What We Give
A campaign's success isn't just about how you're handling the project, but also who you're working with. Good team dynamics play a vital role in your campaign's progress, and this is exactly what you can expect from our dedicated project managers.
Sign up today and take a look at our platform. When you're ready, feel free to reach out to your assigned project manager to get a campaign going. Talk to you soon!