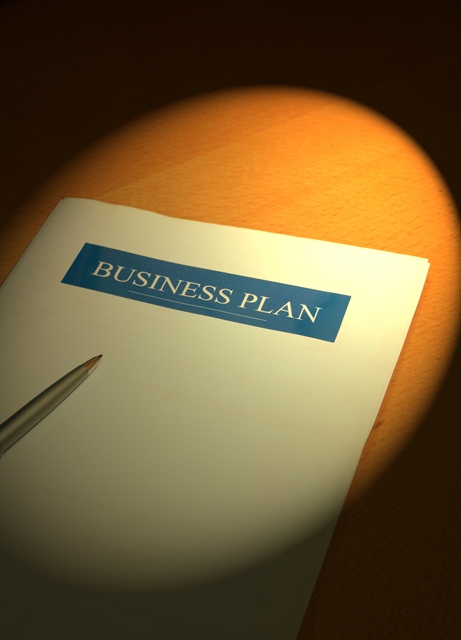 Research indicates that businesses rely on working with vendors more each year to develop and succeed in marketing their client's brands online.  With the increased demand for search marketing, social and reputation management, vendors who can integrate traditional and digital communication strategies to deliver more online exposure for small businesses and big brands are in high demand.  Last year, the total online advertising spend was over 9 billion and surpassed print advertising for the first time.
That begs the question:  How do you find a B2B digital advertising vendor that has competency in all online verticals, and who can create effective communications and top rankings?  When interviewing vendors & their digital marketing competencies, incorporate these 10 questions to separate the "doers" from the "talkers".
Below is a candid conversation that shows how we stack up as a white label digital marketing vendor.
10 Questions to Ask Your SEO Vendor
1. Why do you think your company is the best match for our needs?  Why should we choose you?
2. Can you share multiple case studies from clients with similar budgets that show how your firm helped across paid organic & social mediums?
3. How will you manage my account? (Follow up question: Who will be my point of contact and how will they interface when my clients have questions about the services? Who will be on my account team? How long have they been with your company? Who will set the strategy? Who will be my day to day contact?)
4. What kind of metrics do you have to evaluate the success of digital marketing in SEO, Paid & Social campaigns? At what point in the implementation process does measurement occur? How do you measure social media, SEO, and PPC metrics? How do measurement tools inform and shape marketing campaigns?
Answer: Measurement should never happen last. One of the biggest benefits of online marketing is the ability to measure and evolve the exposure and conversion strategy…mid-campaign.
5.  How do you incorporate reporting into digital marketing campaigns?  How do I ensure that my brand's communication and reporting maintains it's clarity and effectiveness?
6. How do you incorporate on-page optimization into your methodology?  How many pages will you optimize?  How will the communication flow during this time of "provider", "retail",
end client" relay?
7. What kind of experience do you building and optimizing a retail SEO or design firm as the back end white label provider?  Can you give concrete examples of companies that you've been responsible for the growth of the company?
8. What tools or services do you use for research during the strategy & proposal process? What's your approach to choosing keywords? Explain your approach.
9. Explain your approach to link building?  How does your link building in your packaged solutions change depending on the type of client I have?  How do you divide the work responsibility on your team & what is your relationship with your employees?
10. While we never hope to face a crisis situation, we'd rather be prepared than caught off guard.  Explain a time where rankings, brand or reputation has been affected in a negative way for one of your clients, how you reacted and what happened?
Other Things To Consider
As you narrow your search for a SEO vendor to partner with, consider their experience and intangible skills working with an agency similar to yours, as well.  These attributes can be the difference between a "decent" relationship and one that generates excellent results.  For example:
Seek a marketing partner…not just another vendor.  Think of your digital marketing partner as an extension of your company. The team assigned should be fully ingrained in your business and long term goals for growth.  That way, steps can be taken to reach them and expectations can be sound.  With any new vendor, there will be a learning curve, the size of that learning curve is what can be optimized during the search for the right vendor.  Both sides should be patient teachers and eager students.  As a client, be open to listening to new ideas and methodology from experts.
Find a vendor with a background in the niche you're serving. SEO vendors don't have equal capabilities to provide services to different industries. For instance, an SEO agency that specializes in digital marketing for dentists may not have the same capabilities to offer solutions as an agency offering lawyer SEO to attorneys.
Think strategy first, tactics later. As you're interviewing potential digital marketing & SEO vendors, be wary of ones that think Facebook and Twitter are the answer. Those networks might be part of the solution, but what's the big-picture strategy? And how do those websites fit into that picture?  There are thousands of SEOs out there who can put together some buzzwords to sound strategically smart.  The real value in a successful SEO vendor is one that can assign measured value to rankings that they achieve through methodology and software support.
If you're not indexed, you're not relevant.  Since the majority of people look online first for their needs, you've got the be in Google's index.  On a deeper level this applies to link building strategy.  "Data entry" link building is outdated and doesn't work anymore.  A good SEO vendor should use manpower and technology to promote Google indexing the links they build to your website.  (Think WordPress & RSS feeds).  If your SEO vendor can't outline how they get the backlinks they build indexed for you, then there is a big disconnect to how they can show your clients ROI.
SEO Vendors Need to Be Trend Spotters.  On page is relatively straight forward in a traditional sense and can probably be accomplished by a number of people.  The real skill in a good SEO are ones that spot trends in link building and exploit them.  That combined with fast indexing can have a much faster effect on your rankings than you think.