One of the most effective ways to gain organic traffic is through blogs. Blogging allows you to connect with people, more specifically, people who matter to your website. Here, we're going to take it a step further and discuss one blogging strategy that is widely utilized by marketers to amplify their reach: guest blogging. 
It's a tactic that brings in amazing results in terms of brand reputation and organic traffic, so much so that 60 percent of blog sites write one to five guest posts per month. When executed the right way, it's an invaluable content marketing service that any business can't overlook. However, make sure to get quality guest post services to avoid getting penalized by search engines.
What is Guest Blogging?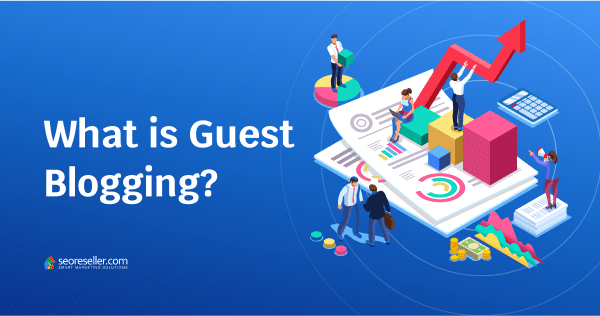 Guest blogging, also known as guest posting, is a form of content marketing and SEO strategy that involves writing and publishing a blog on another website. 
The goal of guest blogging is to gain brand exposure and target new audiences from the websites that it collaborated with. More than that, it's also an effective way to increase backlinks or inbound links and boost a website's ranking on search engines. 
This is a win-win situation for both parties since a provider of a guest blog offers Informative content that aims to educate. On the other hand, websites encourage guest postings because not only does it give the publishers or websites free content, it also allows them to continue supplying their audience with quality reads. However, both the publisher and the guest blogger should have demonstrated their legitimacy and the quality of the content because Google gives penalties to those who don't abide by the webmaster guidelines.
What are the Goals of Guest Blogging?
Before reaching out to websites, including guest posting in your agenda, hiring content writers, and link builders, you should first understand the goals of guest blogging, and how it can contribute to a digital marketing strategy. Here are some of the main uses of guest blogging and why it can be a very lucrative investment.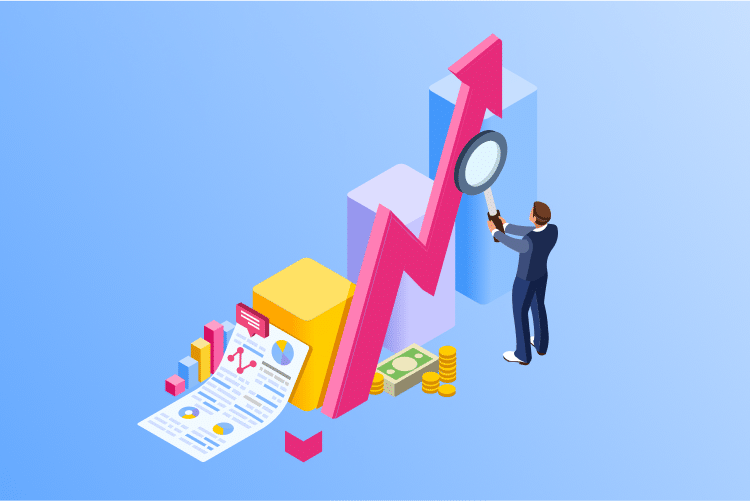 Backlinks. Guest blogging is one of the most effective ways of getting backlinks from authoritative websites back to your website. Links can be inserted in different areas of the post, it's often put alongside the author bio. Internal links can either be 'do-follow' or 'no-follow'. Do-follow links are links that are discoverable by search engines and they can help you get indexed as well. Meanwhile, no-follow links are those that tell search engines to 'not visit' your site. It brings little value as it doesn't increase your page ranking.
Increased Brand Reputation and Mentions. Since the goal of guest blogging is to post to as many reputable sites as possible, having a brand's name associated with those sites is a huge boost in reputation. Not to mention, they will promote the content to their followers and readers as well. 
Increased Website Rankings. Backlinks are considered to be one of the main ranking factors that search engines like Google use to recommend a website to searchers. Alongside proper SEO hygiene and a responsive web design. It's crucial to secure these factors so that users can find your site, as that will mean more traffic and more sales over time.
Increased Domain Authority. Guest posting is a great way to increase domain authority which is determined by how huge and authoritative a website's backlink portfolio is. Domain authority or DA is a grading system by Moz that measures how well a website is likely to rank on search engines. The scoring goes from 0-100, with 100 being the highest.
Social Media Shares. Quality and engaging content will most likely gain shares from readers who find them interesting and valuable. 
Lead Generation. If an article is interesting and useful enough, it not only promotes you as an industry leader but it can engage readers and get them clicking on the links you provide, funneling them down to your site.  
This is why it's important to know who your readers are and to conduct proper keyword research as well as plan the goal of your guest blogging campaign. Analyzing these can help you determine the content that the audience will most likely be drawn to and engage with.
Conversions and Sign-ups. Following lead generation, if the landing page and website are positioned to convert those who have been funneled down from the guest blog back to the original website, then you'll have no problem converting them into new clients. It's for this reason that web design services and SEO services work closely with each other. Your guest posting effort is moot if you have a website that's not ready to convert all the users transported back to it.
What is Blog Outreach?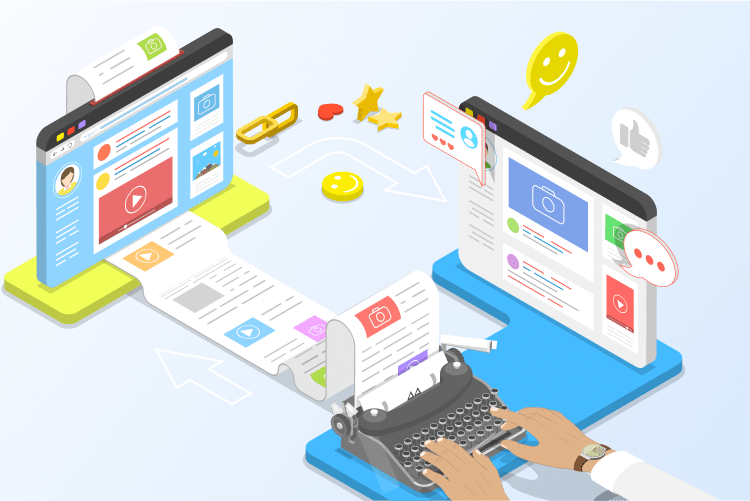 Blog outreach is the process of looking for websites to collaborate with and submitting a guest post on that website with the aim of promoting a page from your business website. This is done by strategically choosing an anchor text and an effective landing page, then posting on a website with the same audience as you're targeting.
Why is Guest Blogging Important for Businesses?
Guest blogging or guest posting is important for businesses because it builds authority and credibility. As mentioned above, backlinks are used by Google to rank a website. The more inbound links a business website accumulates, the more credible it becomes for search engines, provided that the links are coming from reputable sources as well. For example, a sunglasses company wants to promote its 'prescription sunglasses' page. They have to target websites that have readers who can pass for their target market, then post blogs on those websites with links to the target page which is the 'prescription glasses'. The more authoritative a website, the higher the quality of the link and the more search engines will prioritize and recommend the page to searchers.
Another aspect of the business that guest blogging builds is brand authority. If a brand or company is seen sharing their knowledge, then they're viewed as industry leaders or a figure of authority. The reputation is heightened when they're seen alongside other authority figures or brands with big names since readers automatically position them in the same category. If it's a new brand that's able to guest post on a major website, then that brand has already started positioning itself as an industry leader by associating with the website.
Also, featuring guest blogs on websites will also help gain fresh content which will then engage long-time readers. Some websites fall into a routine of writing the same material, so featuring guest posts is a healthy way of always producing something new from a different point of view.
How Does Guest Blogging Benefit SEO?
There's more to guest blogging than its marketing benefits. It's also a great way to boost SEO through backlinks. Backlinks or inbound links are links that come from one website to another. Backlinks main ranking factors for search engines like Google. In other words, they use it to determine if a website is valuable enough to recommend to users. The more inbound links a specific page of a website gathers, the more Google sees it as voting that it's a credible page, worthy of being placed on top of the search engine results pages (SERPS). 
You can learn if a website is in need of backlinks by conducting an SEO audit, a method you use to analyze a website's performance. Learning how to do an SEO audit will give you insight into what the strengths and weaknesses of a website are and implement the proper action to have the website perform at its best.
One of the results you will get from the report is how many links are linking to your website. Diving deeper, you can check which links are sourced from quality sites or which link can cause you a penalty. For more intensive tasks like these, you can get SEO services or link building services, especially if you're handling multiple websites or accounts.
An important reminder when it comes to guest posting is to create quality content that points to a page you want to rank and post on authoritative websites. There are of course things you have to fix as well, like making sure that the landing pages are optimized for conversion. This way, when a user reads a guest post and clicks on a link that sends them to your target page, they will continue to engage with your site's content and then convert.
How Does Guest Blogging Work?
Guest blogging is a content marketing and SEO tactic that involves one party writing and posting a blog on another party's website with the intent of promoting their company or brand there.
Guest blogging works by finding the right audience, writing fresh and relevant content, and applying proper SEO and link-building strategy. It might sound easy enough, but if you're just starting to get your feet wet, then there will be a lot of outreach trials and errors. It involves a lot of work, even for link-building professionals who are already equipped with the best SEO tools. 
There are guest blogging services along with other content marketing services available if you want to start on the right foot or if you simply don't have the time to reach out to different prospects every month.
In addition to this, if you're thinking of getting SEO for small businesses, SEO for e-commerce, or SEO services for your institution, it's advisable to ask your SEO consultant if guest blogging or link building will add value to your campaign.
Wrapping it Up
Done the right way and with the right outreach strategy, guest blogging is a powerful way to rake in leads or those readers who matter and can be converted into clients. However, if executed the wrong way, it's going to be a waste of effort and resources. It can even put a dent in a brand's reputation.   
Guest blogging is a powerful asset, not just for SEO and content marketing but for your overall digital marketing campaign as well. More eyes on your content translate to more traffic to your site.