Recently, SEOReseller.com was featured on 3 major SEO industry publication sites. These are articles written by our Director of Marketing, Clayton Wood. Don't worry if you missed them, you can check them all out here in one easy-to-read digest.
1- SearchEngineJournal.com – Google Updates Results: Small Businesses Suffer

In the last few Google updates, there have been some significant changes to how the search results are displayed. The media machine has covered these events extensively as these updates have unfolded. Because of the unique position I'm in, I have an inside look at the ranking trends of thousands of pages and keywords around the web for many small businesses of different industries…Read more
2- SEOmoz.org – Major Shifts That I See Happening in SEO – Viva la Revolution!

Search engines are slowly and gradually putting more information into their algorithm that maps offline world and social behaviour directly with their algorithm. Search engines are still at the beginning of solving this problem though. Different studies have shown that due to interrupting ads or interruption marketing (a term coined by Seth Godin describing it as tactics that works only if the ads interrupt you to get your attention) and overload of information in search engines, people are more likely to click on results from others they are personally connected with…Read more
3- Business2Community.com – Earn A Seat At The Executive Table: How To Measure Soft And Hard Metrics Of SEO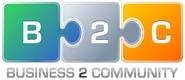 I'm a big believer in freedom of information. As such, I want to share some important tips that will help marketers analyze data to help strategically drive performance by tracking metrics and showing what that means for their department. These tips are for in-house SEO managers, small business owners and online marketers who once a week need to prove how organic search marketing efforts relate to customer acquisition and dollar figures…Read more
We are coming up with new SEO Packages. Check back with us soon or contact our account managers to learn more.