In a recent study released by BrightEdge, an SEO enterprise firm, it showed the integration of social media plugins and links on homepage. The stats showed that Facebook was in the lead with about half of their 10,000 sample websites having a Facebook link on their homepage, while 40% had their Twitter account. When it comes to the like button or social plugins, Google's +1 is on second place. SEO resellers and other companies should predict the effect of these social media websites in the future.
Homepage Links Going Out to Social Sites
According to the report, Facebook is leading against Twitter, YouTube, and LinkedIn with 47.4%, 41.8%, 16.75%, and 3.7%, respectively. For a white label SEO company offering social media services, this tells which social networking websites a company should invest on to help SEO.
Social Plugins on a Homepage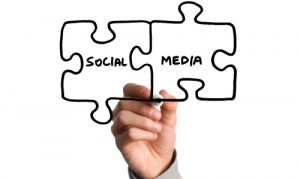 Although the adoption of links leading to social networking sites is high, the use of social plugins is a bit slow. Facebook again is leading with the use of two of its plugins: the Facebook Like button and the Facebook Like box. Google's +1 is ended up at second, beating 2 of Twitter's social plugins: the Twitter Share and Instant Follow.
Largely, Facebook is still the most well-known in terms of links and social plugins; however, Google+ is gaining grounds. This could mean the future integration of Google +1 button by SEO reseller companies on their clients' websites.
Social media has been used by many agencies like SEOReseller.com to provide their clients with more avenues for likely customers to find and connect with them easier. SEOReseller.com has refined techniques when it comes to social media marketing. Browse their website to learn more about their services and SEO products.