Switching white label SEO providers is not easy. The most difficult part? Realizing that it's necessary.
Unkept promises keep piling up next to the vague and unexplained strategies but your agency chooses to ignore it all. The reasons for this vary but the primary reason is a version of "we've just been with them for so long, do we really want to switch?"
The answer is almost always no, you don't want to switch. After all, you've had some success with your current provider, even if it seems like that was a long time ago. Or, there is one or possibly even two campaigns that remain successful despite many others that are not.
As you go through a list of reasons why you don't want to switch, you've already talked yourself out of it by making excuses for your provider. Again.
On the bright side, you're probably a nice guy (or gal).
Here's the problem – are your clients as easy going as you are? If they're making excuses for you, how much longer will they do so? It's not a risk you want to take.
If you're serious about growing your agency into a 6-figure operation, or, with a little bit of work, a 7-figure operation, you need a provider that's capable of taking you there.
So how do you know when it's time to start testing the waters? Here are the top 5 reasons why agencies switch white label SEO providers based on conversations with our partners.
1. Blowing the Outsourcing/White Label Veil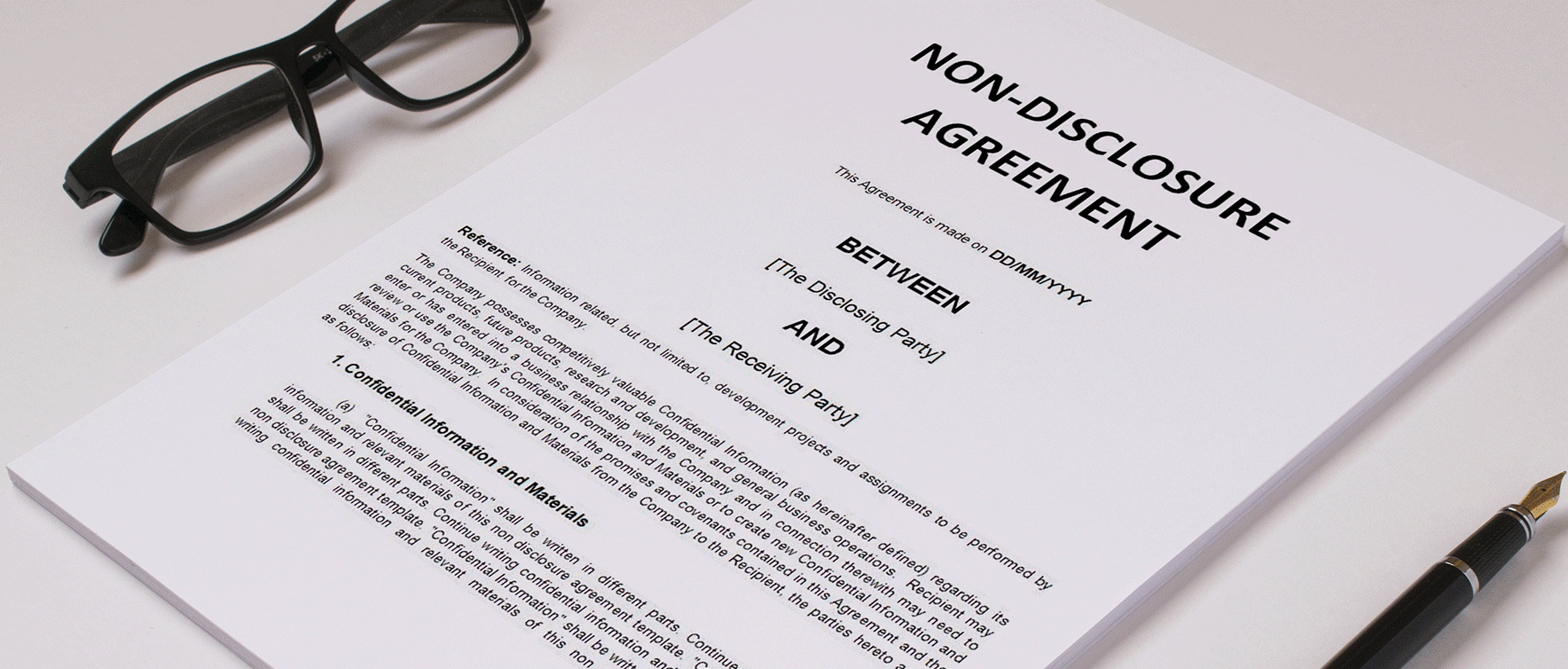 As difficult as it is to imagine, this happens. The short term gains that a reseller might get from blowing their white label veil and reaching out to their partner's clients are not worth it.
However, that doesn't seem to dissuade some providers from doing it. As egregious as reaching out to your clients would be, blowing the white label veil could happen in various ways.
A reseller that builds a partnership will do more than just provide a service. They will help build agencies. That means helping partners sell their service with white label marketing material. But if this material isn't carefully worded, it could blow your cover.
Providing a premium SEO service for agencies requires self-promotion and a case study is a great way to display SEO prowess. However, the nature of an SEO provider's business comes with limitations. When an SEO provider publishes a case study or anything else for that matter, it should not mention a partner by name nor should it mention their client by name. To be safe, it shouldn't even mention a location.
You want a provider with screened employees that understand the importance of an NDA and secrecy. An organization that runs on more than just trust and hope that one day employees won't reach out to your clients when trying to embark on a freelance career. It's important to check that the outsourcing vendor compartmentalizes your business info to negate any threat
2. Lack of Transparency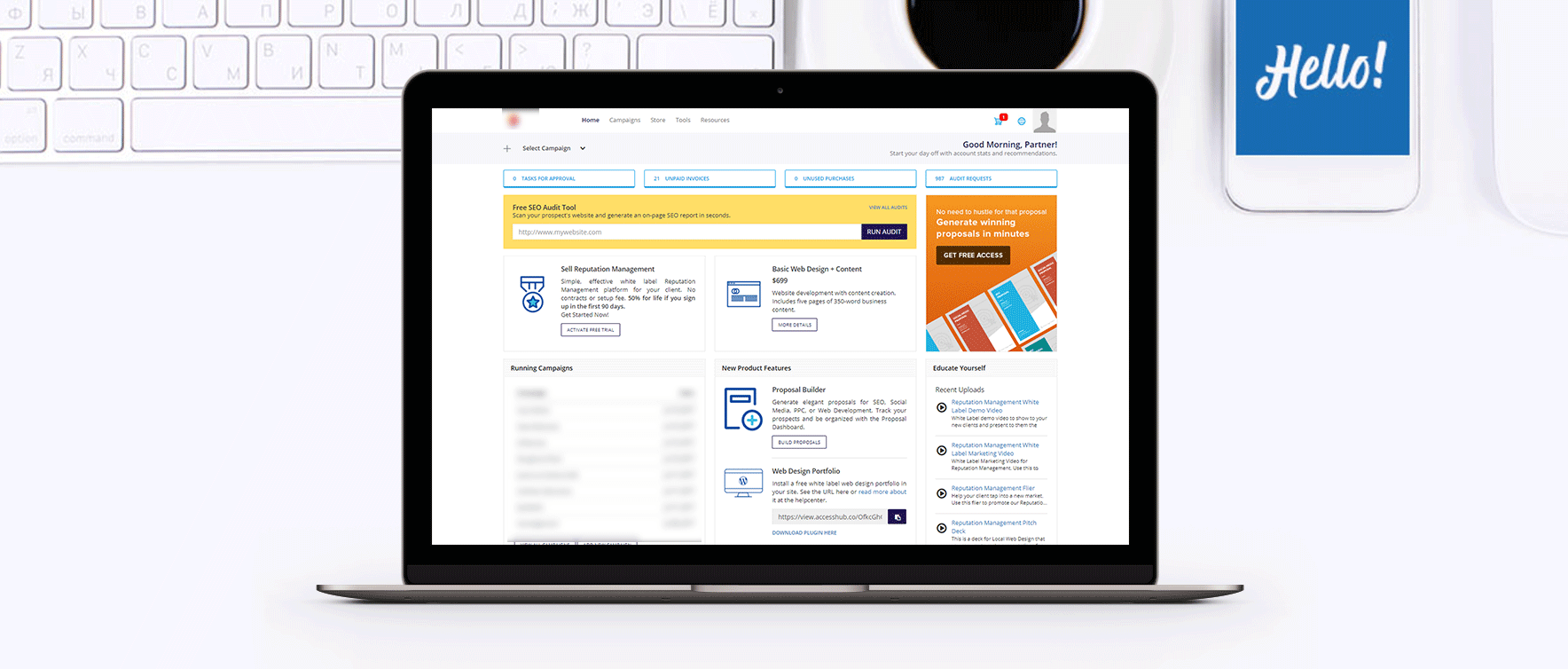 It's easy to think of your SEO campaigns as some sort of perpetual motion device which you initiate with the hiring of an SEO provider, give them the details of the campaign and then lean back and act as a liaison between your reseller and your client.
That may work for some agencies but it's not a good model. Mostly because you will find yourself scrambling when your client wants to get on the phone and talk about the specifics of their keyword performance.
You need to be intimate with their data as well as the methodology so that you can articulate an explanation. This requires transparency from your provider.
Your SEO provider should act as an extension of your agency, a department of your organization. As the owner of a business, you know better than neglecting a department of your organization.
Furthermore, a head of a department in your business which isn't forthcoming with progress, success, and setbacks will not likely be a part of your organization for very long.
For an SEO reseller with a robust solution, transparency can come in two ways: One is a constantly open line of communication, something we'll talk about next. The other is a tool that gives real-time access to the status of your campaigns.
For these providers, this tool usually comes in the form of a dashboard where you can see ranking and keyword details, website traffic and maybe even leads. But what about fulfillment? Milestones of the campaign? How about the actual links being built for your client's off-page SEO? That's transparency.
3. Lack of Communication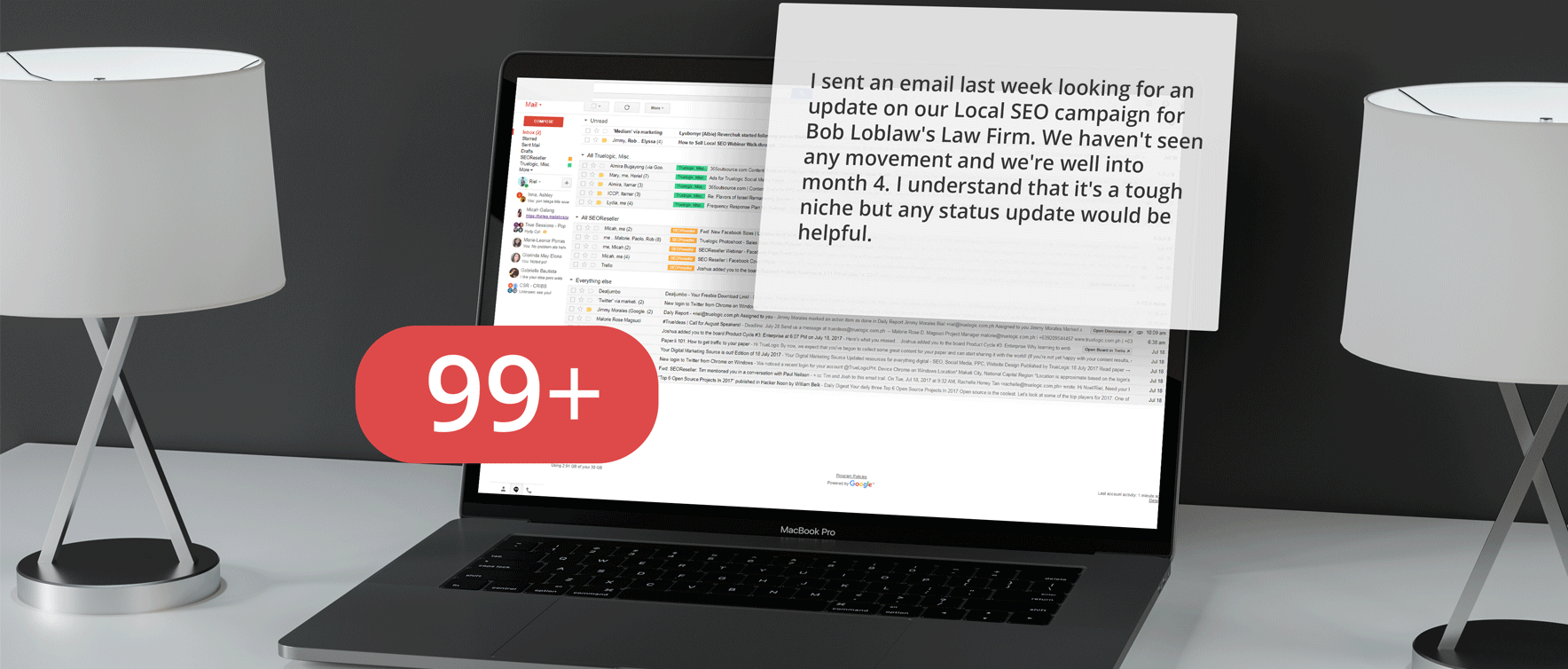 If you have never worked with an SEO provider, it may difficult to gauge what is an appropriate level of communication. In this situation, agencies tend to tolerate minimal communication. If the business relationship starts this way, it can be hard to change it.
You're outsourcing the work so you're clearly unable to be hands-on but you want to be kept in the loop. Your provider should understand this.
During the sale, someone built a relationship with you and cultivated that relationship to the point where you felt like they were right for your agency. Now that you have spent a few thousand dollars or so, that person is nowhere to be found.
In fact, you're not sure why you can't get anybody on the phone, and when you finally do, you have no idea where they are, and you would really like to be able to speak to the same person at least semi-regularly.
As much of a problem as this is, the communication between provider and partner is important for other reasons, especially for new agencies. This is because an SEO provider should have an interest in the success of their partner – this requires communication.
Your SEO provider should be your expert. Your go-to person for making your clients successful and when you enter into a partnership they should understand that they have a responsibility to lend that expertise.
4. Over-promise and Under-deliver
It's a good idea to have a healthy amount of skepticism when choosing your SEO provider. If doubt creeps up when you're in the middle of a too-good-to-be-true sales pitch, don't ignore it.
Otherwise, you might find yourself with a provider that over-promises and under-delivers.
To make things worse, this type of provider has probably locked you into a contract because they know their pitch is long on promises and short on real value. You're stuck with them for the foreseeable future.
If that sounds familiar so will this – a strong presale presence built to instill confidence followed by a vastly different post-sale experience.
It doesn't even have to be the ole bait and switch. The provider just might not have a methodology that works for your client's niche. Or they've chosen keywords that are not realistic.
There could be any number of reasons. All that matters is for the length of your contract you have to deflect your client's questions about their disappointing campaign and risk appearing as incompetent as your provider. You certainly can't blame your provider. That's a headache you don't need.
If not signing a contract with your SEO provider sounds crazy, it's not – if they deliver the results they promise to and do it consistently.
It's worth noting, however, that we recommend our partners have their clients sign a contract. This is because it's difficult to grow your business when you're chasing a signature from your clients every month.
5. Lack of Automation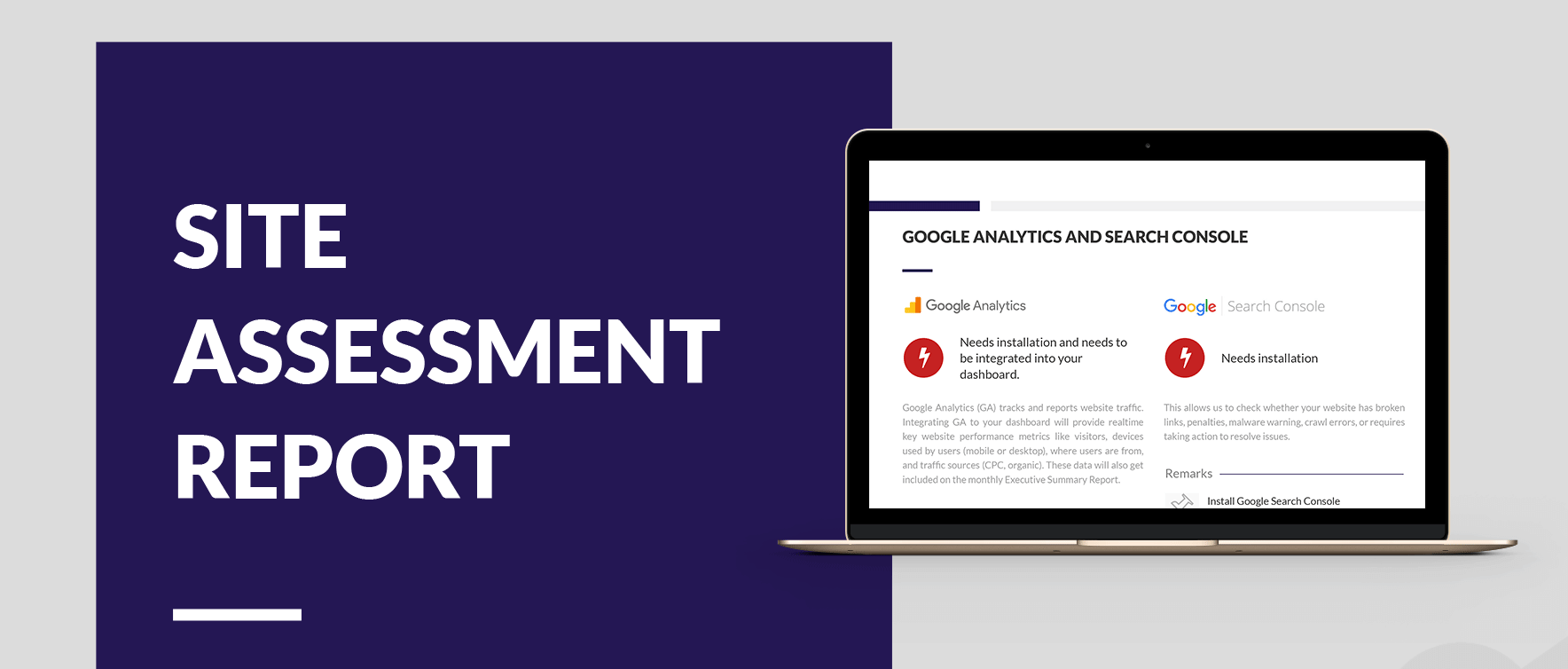 Don't let the title of this section fool you. The human element of an SEO provider – the feedback, the sales tips, the 24/5 support, and the campaign-specific methodology – this is what will make them great.
However, automating the parts of an SEO campaign that can be automated is a good thing. There are several reasons why this is true – it keeps costs down, maximizes efficiency, and provides added consistency.
The last reason – the added consistency – is what is missing from the campaigns of agencies that jump ship to another reseller.
Specifically, in terms of providing regular updates with real data that you can use to showcase the quality of the service your clients are getting.
At the center of this automation lies technology that should accomplish two things to help your agency.
First, it should automate critical reporting including an on-page report and monthly executive summary report. Your agency can use these reports and may even provide them directly to your clients, branded with your logo.
Second, automation or technology can provide updates on all the relevant SEO stats. Everything from the number of keywords on the first page and beyond, the keywords themselves and their trend, traffic summary, device distribution, the status of on-page and off-page factors (backlink, citation flow, etc.) and more.
Conclusion
If any of these sound remotely like your situation, you're treading in dangerous waters. Your agency can be successful if your SEO provider isn't 100% committed to your success but it's a lot more difficult than it should be.
At SEOReseller, we built a program around seamlessly transitioning your clients from your previous provider. Our Project Managers and Business Development team are here to help you before you ever make a sale.