The Ultimate Guide to Outsourcing SEO Services
We've made it happen for hundreds of agencies – be one of them.
SEO is an important factor in the success of a digital marketing campaign. But, let's face the reality – it's complicated and time consuming to learn the tricks of the trade and do all the SEO for all your clients. For any small or medium-sized agency, doing the SEO work on your own might just be the one thing holding you back from scaling your business.
Is it better to outsource search engine optimization? Yes.
We're not saying this because it's our industry. We're saying this because getting SEO services from a white label provider can save you more than just time and effort.
So, we've decided to provide you the Ultimate Guide to Outsource SEO Service. In this guide, we're going to cover:
Why Should You Outsource and Work with a Private Label SEO Company?
It's really important to consider the benefits of outsourcing your SEO services as well as the impact it will have on your agency. It's a big decision and requires total commitment in order to be successful.
1. More time to focus on growing your agency – all you need to do is sell; your outsource provider will do the work.
Choosing the right outsource partner is the trick here. You need to be able to trust their methodology and feel comfortable that they can deliver results for your clients. Whilst they work in the background to get the job done, you get to focus on growing your existing client relationships and getting more clients through the door.
2. Get more opportunities of tapping into a larger pool of knowledge to establish your agency's expertise.
Your outsourcing company should be able to provide your sales team with the training and resources they need in order to sell the SEO methodology and set the correct expectation with prospects and clients. We offer our partners free training webinars, sales guides and white papers in order to get them ready to sell our SEO methodology.
3. Your SEO will be managed by experts. You don't have to worry about training or hiring new staff to do the SEO work or come up with a strategy that works.
With an outsource provider, you have a team of SEO experts working on your campaigns. They truly become an extension of your teamwithout the overhead costs associated with hiring in-house experts. On top of that, you get to benefit from years of tried and tested SEO strategies.
4. Earn and learn. SEO outsource companies will give you the arsenal to get more clients – from sales guides and pitch decks, to SEO proposals and web design mockups.
Our extensive experience in growing agencies, becomes your advantage. We already know what you will need in order to get more leads, close more deals and retain your existing clients. All your needs are catered for in our ever-growing Resource Center.
Gain access to unlimited resources by signing up for a free account.
Start Right: Your Outsource SEO Checklist
Now you know why you should consider outsourcing your SEO. Let's dive into the most important things you should look for when considering an SEO provider. You want your clients to be in safe hands and we share the same sentiments. So, when you outsource your SEO, we want you to have a sense of security that you're making the right decision.
When getting SEO services from an outsourcing provider, this checklist will come in handy.
We don't charge our partners for access to the dashboard. Create an account and see everything you'll get with us.
The Big No-no's When Outsourcing Your SEO
How can you be sure that you're hiring a legitimate white label SEO provider? Keep these red flags in mind:
With SEOReseller, you're working with experts who know the industry like the back of their hand and who walk the right path to SEO success. Want to know our team?
Talking to your potential outsource provider is very important. You establish two very important things. Number one, they can answer any of your concerns with confidence. Number two, they have great communication skills. We've listed the most important questions to ask your outsourcing company.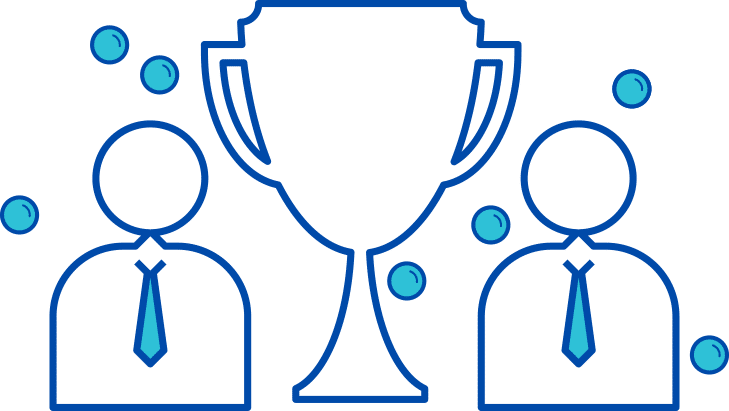 Your SEO success starts by working with a team that can deliver value-added service and help you and your clients grow. With SEOReseller, we're not just doing outsource SEO—we're going to help you do more and take your digital business to a new level.
Want to know how? Sign up and be our partner!