Save Time Creating Reports for Clients
Make campaign reporting a breeze with our Report Builder
Fresh, Custom Reports
Premade Report Templates
Real-time Campaign Data
Quick Edit and Download
The Report Builder allows you to generate reports with real-time data pulled from campaign integrations. You can choose the timeframe for the data and add the data as different sections for the report.
No need to contact your Project Manager to generate reports for your clients – you can create them right on your dashboard with the Report Builder.
Looking for Growth? You've Come to the Right Place
Growth begins with the right tools, strategy, and resources. We're here to provide all three.
Make Value More Visible to Clients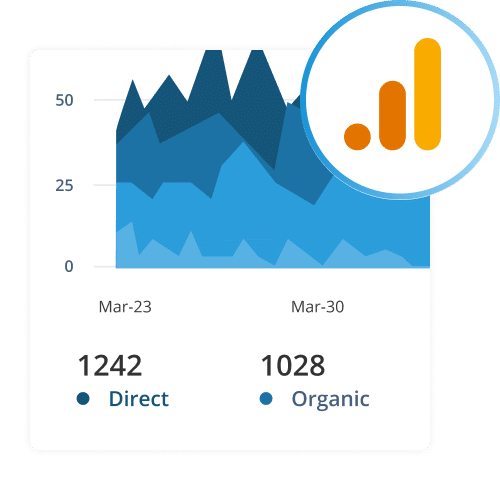 SEO Dashboard
Monitor campaigns and report progress with our SEO dashboard. Get a full view of keyword rankings, backlinks, organic traffic, and monthly trends.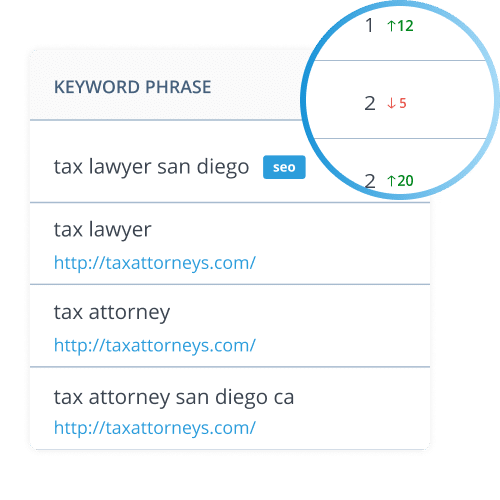 Rank Tracker
Keep an eye on the most important keywords for campaigns. Add keywords you want to track and get ranking updates on your dashboard.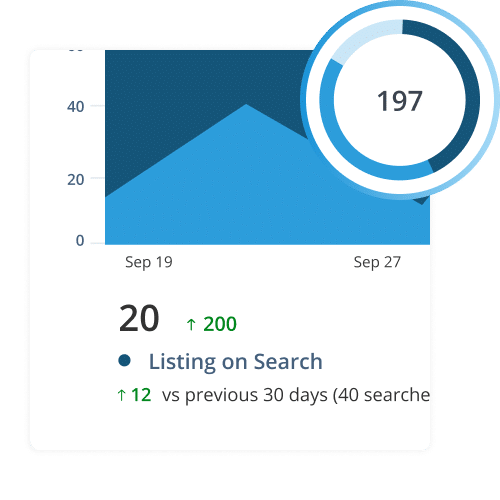 GMB Dashboard
See the results of your local SEO solutions. Our GMB dashboard features listing activities, reviews, and customer behaviors for your local SEO strategy.
Creating Reports Has Never Been This Easy
Custom or Templated – It's Up to You
Create a blank report, choose from our templates, or clone an existing report – you have multiple options to get started.
Design to Fit Your Agency's Brand
The reports are built to match your agency's branding, featuring your logo and name on the cover.
Easy to Display the Right Data
Want to show traffic improvements? Ranking trends? Competition analysis? You can add all the data to the report without the effort.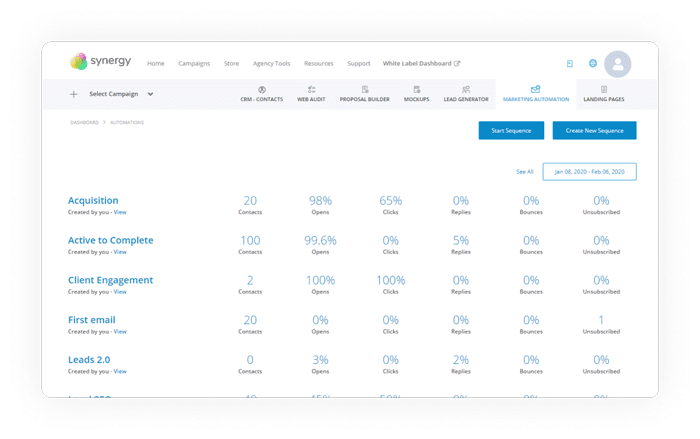 Cut the Hours Spent on Building Reports
Transparency is a valued trait in every agency. Being transparent doesn't mean spending hours creating reports – hours that you could have spent on finding more prospects and building better relationships with clients.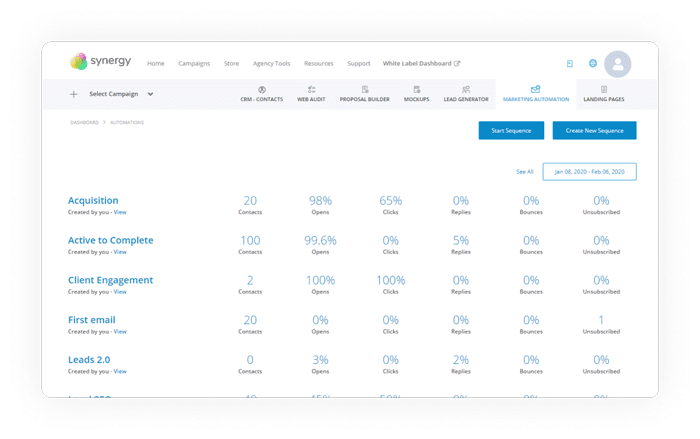 No More Copying and Pasting
All the data you need is on the dashboard so you don't need to log into different tools and compile information into your reports.
A Few Clicks and You're Done
We eliminate the distractions that come with building reports. Prepare reports in minutes with just a few clicks on the Report Builder.
Testimonials
Our Happy Clients Have Spoken!
"You have no idea how this helps us! Kudos to your team for bringing life to the Proposal Builder!"
"I especially love the feature that allows cloning existing reports. Saves me from the trouble of creating reports from scratch."
"Convenient and easy to use – doesn't need a lot to create the reports for campaigns. Thanks for adding this feature to the dashboard!"
Discover More Tools from Us to You!
Frequently Asked Questions