When working with a reseller, the role of your digital marketing agency is to sell our service to your clients. We handle the white label software and the strategy so that you can sell more.
For some services this is easier than others because the need is obvious – for instance, your clients know they need a website or they may know they need to rank in Google's search results.
For one of our newer products, white label reputation management, your clients might not know they need the service. They probably understand the value of positive reviews on social media and the major review sites, like Yelp, but they may not understand they need to actively manage their reputation.
To make selling white label reputation management a little easier for our partners, we created a great-looking white label video that quickly explains the benefits of reputation management in a cheerful and friendly way.
How to Access
You can access the video via your white label dashboard. If you haven't signed up yet, it's free. After signing up, your digital marketing agency will find instant value in our free proposal maker, SEO audit tool, CRM, web design mockup creator, brandable resources and tons more.
How to Use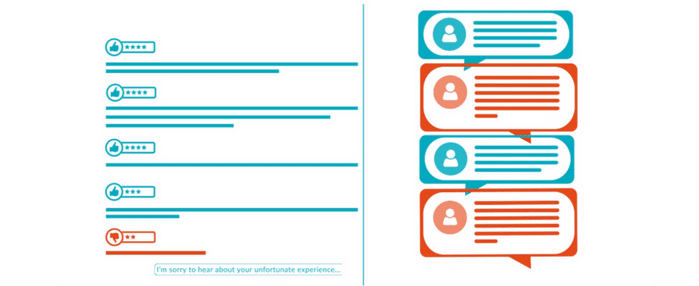 As a part of your reputation management pitch, it's a good idea to take your prospect to various review sites and social media sites to show the importance of managing their reputation. There are many review sites – you can put your clients on the relevant review sites in your reputation management dashboard but knowing which ones count is a bit of a challenge. Don't worry, we can help.
There are a few ways that you can leverage the white label reputation management video:
Download it to your computer or mobile device and show it during your pitch
Upload the video to your YouTube account and share it on your WordPress page
Upload the video to your YouTube account on share it on your social media accounts
If sending a warm email to your Reputation Management leads, include a link to the video
Key Points
When you land your pitch, be sure to build on the points made in the quick video. The main points are:
Your clients customers are searching on the internet. They should easily find your clients and easily find positive reviews about your clients.
Many business don't have the resources to manage their reputation – which can be a fulltime job. Your agency is the solution.
With our white label reputation management software, you can easily check to see if your clients have a presence on relevant listings – and build their presence if they're not there.
Track mentions of your clients in your white label dashboard and respond to both feedback on review sites and social media as quickly as it's posted.
Promote positive reviews for your client on their website and prompt happy customers to leave reviews.