All-in-one white label reputation management dashboard
We have just launched a powerful, all-in-one open beta dashboard that integrates all your reputation management activities.

4 Tools In One
Integrated solution that combines the power of 4 tools at your fingertips.
Easy-to-use Dashboard
An agency dashboard that takes care of the heavy lifting for you.
Take Charge
Catch & respond to negative reviews while generating & promoting positive reviews.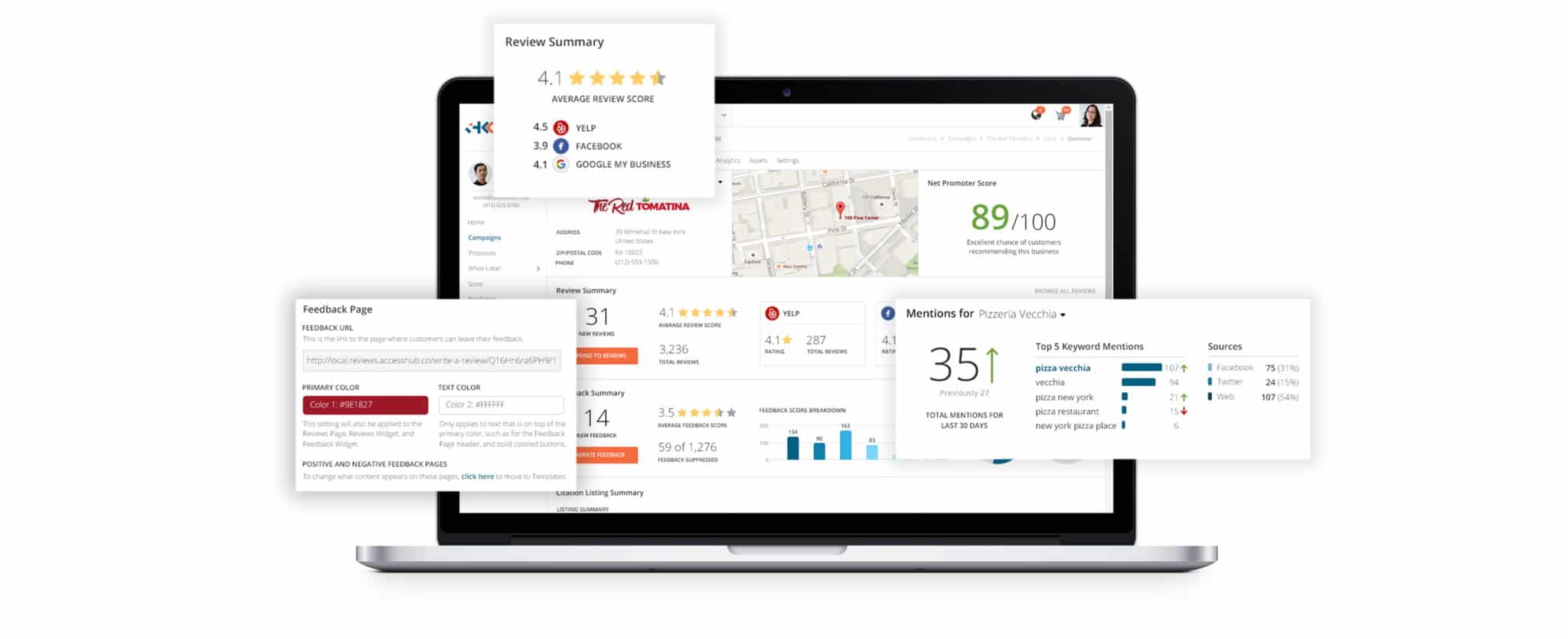 Getting Started Is Easy

Our open beta test is open to everyone. If you're an existing partner, you'll find the Reputation Management Dashboard inside your existing campaigns.
Sign Up Free
Get free access to the open beta Reputation Management Dashboard by simply signing up.
Create A Campaign
Create a new campaign once you have accessed the Dashboard.
Enter Business Info 
Input your client's business details and integrate review and social pages.
Take Full Control of Online Listings
How many opportunities did your clients miss by not being in the right directory site? With the Listings Management Tool, you can now see all your clients' listings in one place, making it easier to monitor and update inaccurate business information.

You can:
Check and verify listings' details
View listings across all directories
Optimize relevant listings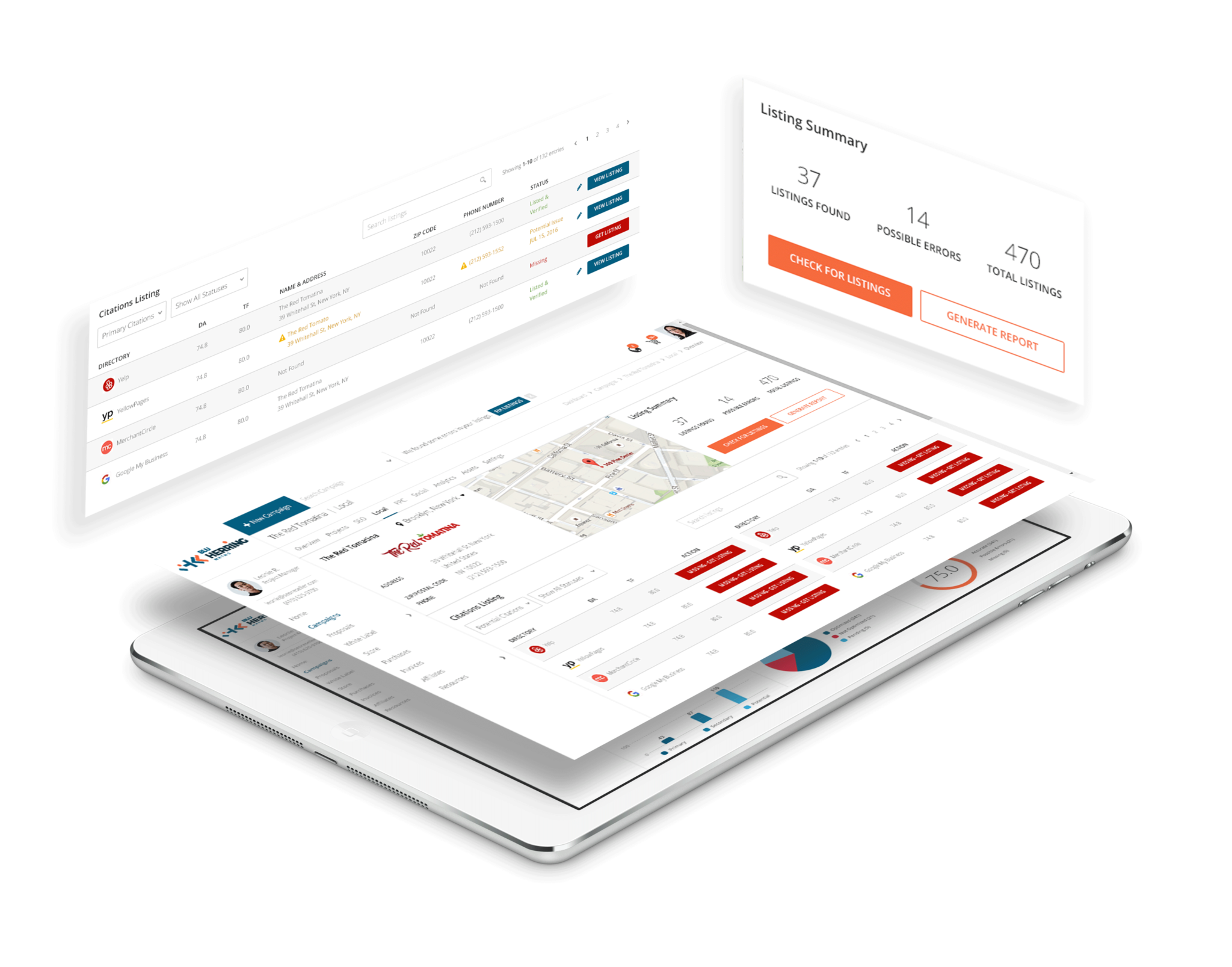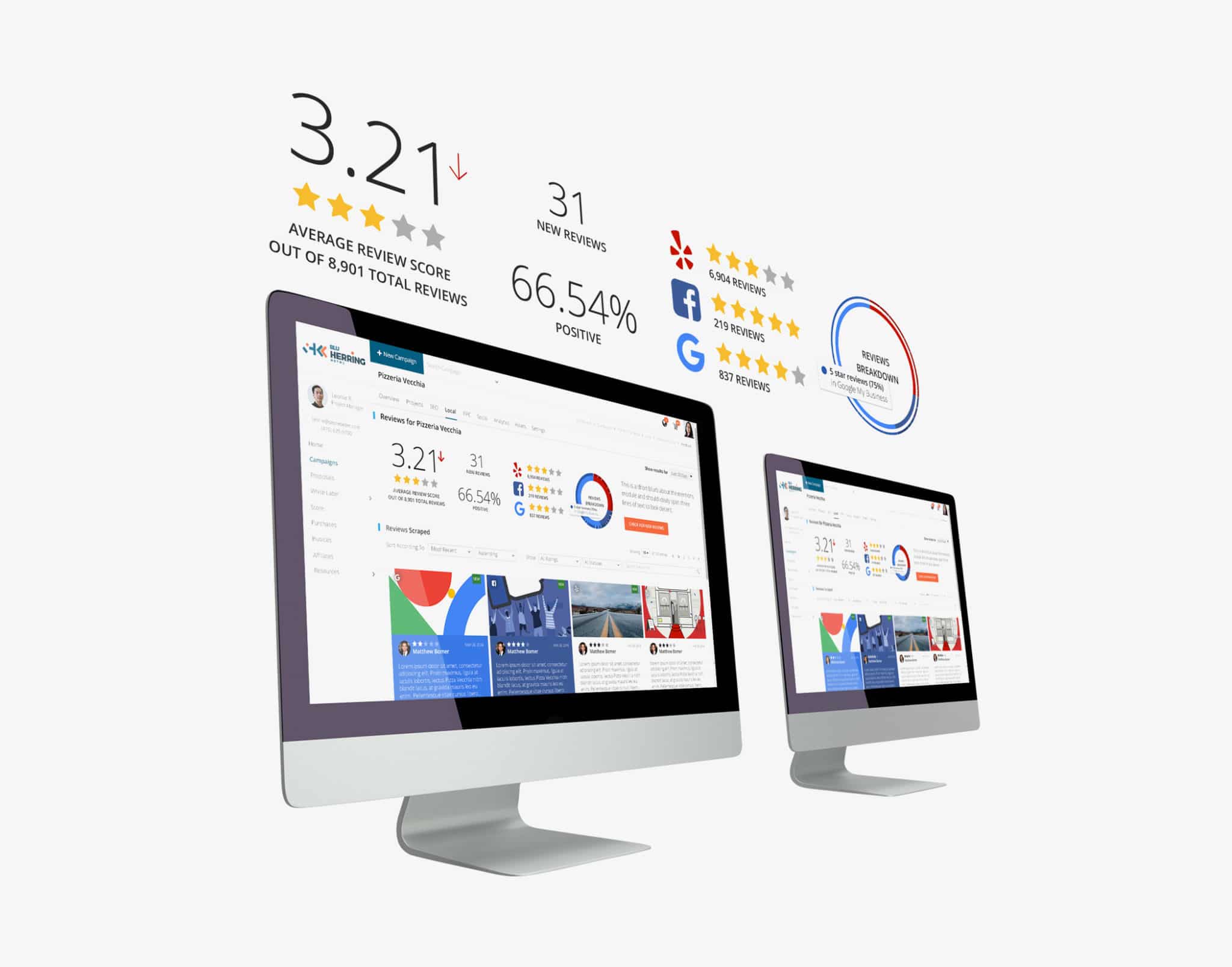 Monitor Reviews from Top Review Sites
Monitor and respond to customer reviews on popular review sites like Yelp and Google My Business. Receive alerts for new reviews, and share positive reviews on different platforms to boost your client's presence.
We provide you a convenient tool to track all reviews in one place. With the Review Monitor tool, knowing what customers are saying about the business is easier for your client and your agency.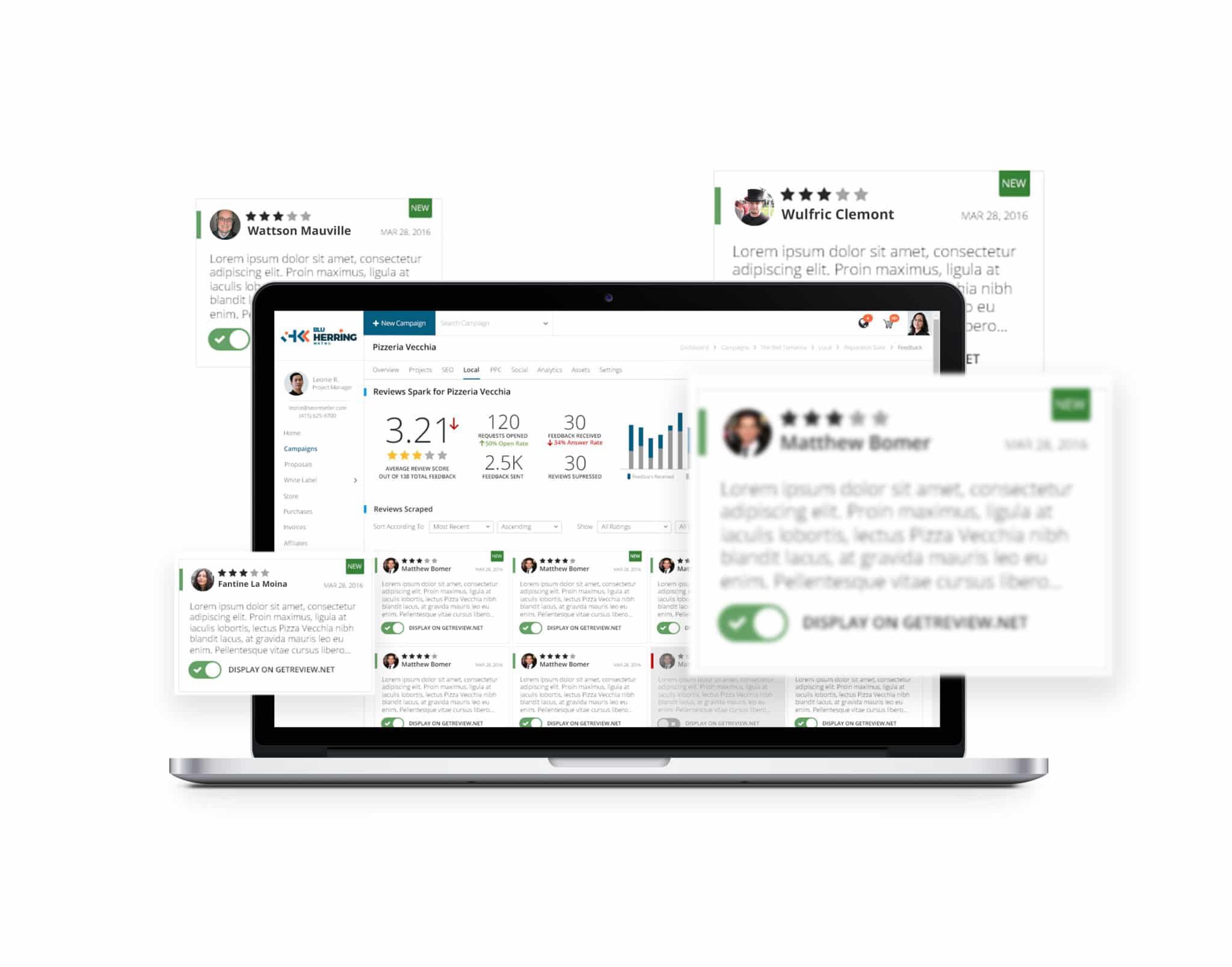 Start Building Your Client's Online Reputation
Monitor Customer Reviews
Know what customers are saying about your clients – positive and negative.

Send Review Requests
Proactively encourage customers to leave reviews with our customized emails and widgets.
Notifications
Get a notification when a new review comes in from a customer.

Share the Good Reviews
Show the good reviews on different platforms to boost your client's online reputation.
Suppress Negative Reviews
We give you the power to suppress reviews that will do major damage on your client's business.
Stay on Top of Your Client's Digital Footprint
Extend your agency's capabilities and know what customers think about your clients with our Mentions Tracking tool. This tool provides you a quick view of your client's brand and keyword mentions on different platforms.
Our tool shows you aggregate information on:
Total mentions for the last 30 days
Top keyword mentions
A breakdown of your client's web mentions
Different platforms where the mentions appeared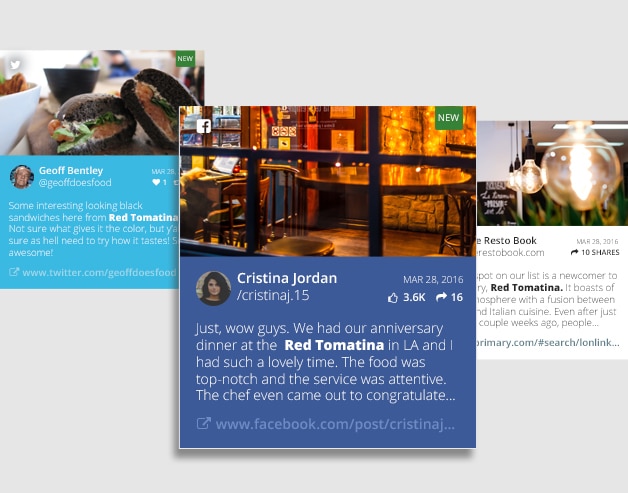 We Supercharge Online Reputation Management

Explore our Reputation Management Dashboard and see how you can leverage your client's brand with a solid online reputation.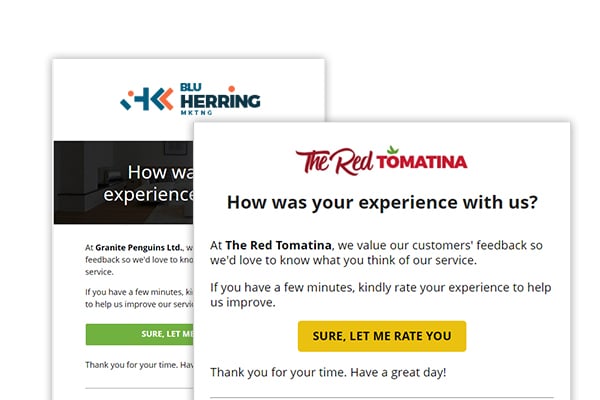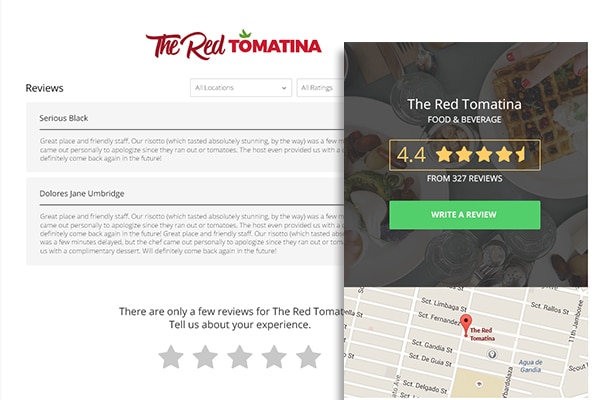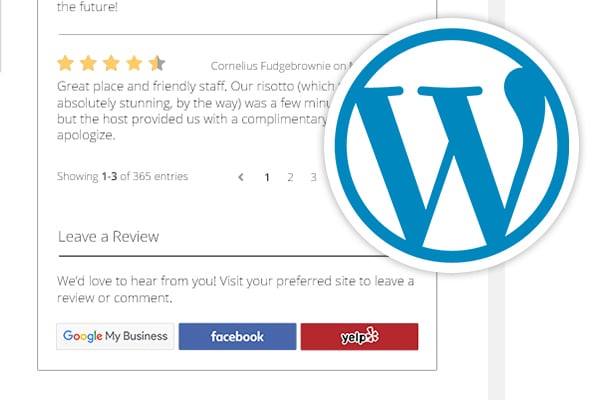 Email Templates
Our tool provides you with four pre-set email templates to request reviews.
Third-Party Review Website 
Get a customized review site where customers can leave their feedback about the client.
Review Widget
We provide you with HTML code-based widget that you can copy and paste on your client's site to get more reviews.
Frequently Asked Questions
We recommend not suppressing all negative reviews. It would look unnatural and suspicious if all that appears on your client's pages are positive reviews.
Our tool checks data at the start of the day and the moment you log in to your account. We also provide a manual button to check your data, but this can only be used once in every 30 minutes.
Yes! Our open beta for the Reputation Management Dashboard is free and covers five locations.
For the 90-day open beta, only the partners will have access to the dashboard.