All-in-one white label reputation management
A powerful, all-in-one dashboard that integrates all your online reputation management activities.

sign me up for the beta
4 Tools In One
Integrated solution that combines the power of 4 tools at your fingertips.
Easy-to-use Dashboard
An agency dashboard that takes care of the heavy lifting for you.
Take Charge
Catch & respond to negative reviews while generating & promoting positive reviews.
How to Sign Up for the Open Beta
Our open beta test is open to everyone. If you're an existing partner, simply navigate to one of your existing campaigns and you'll find the Reputation Management Dashboard ready for activation.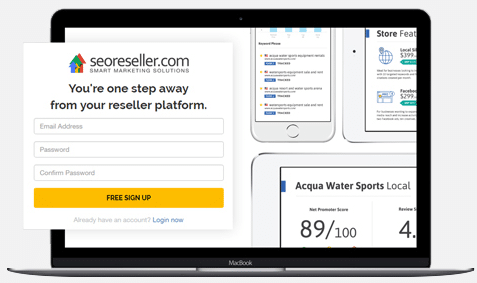 Sign Up For Free
Access the Reputation Management Dashboard by simply signing up.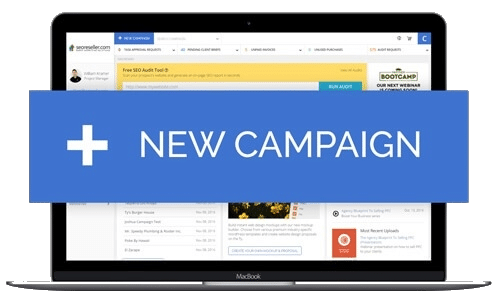 Create A Campaign
Create a new campaign once you have accessed the Dashboard.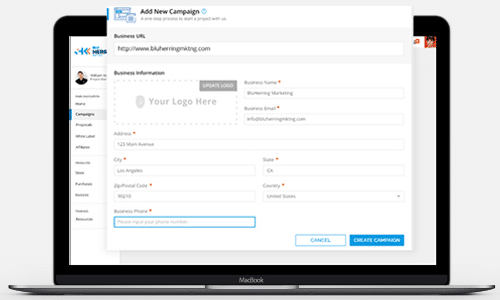 Enter Business Info 
Input your client's business details and integrate review and social pages.
The Power of 4 Tools In 1 Dashboard

With the power of 4 tools, monitoring, managing & controlling your clients' online listings, reviews & mentions has never been easier!
1. Listings Management Tool
Take Full Control of Online Listings
How many opportunities did your clients miss by not being in the right directory site? With the Listings Management Tool, you can now see all your clients' listings in one place, making it easier to monitor and update inaccurate business information.

You can:

Check and verify listings' details

View listings across all directories

Optimize relevant listings

start managing listings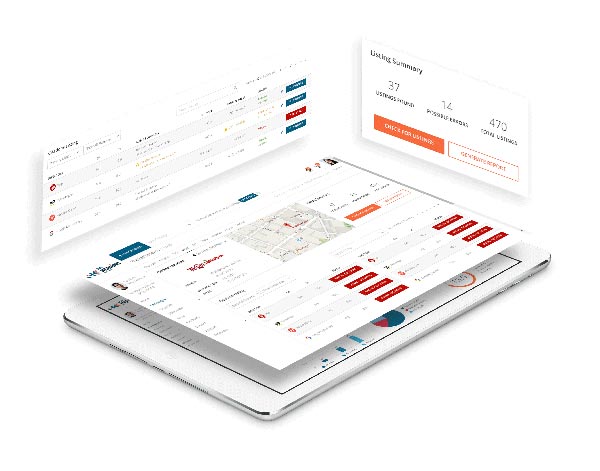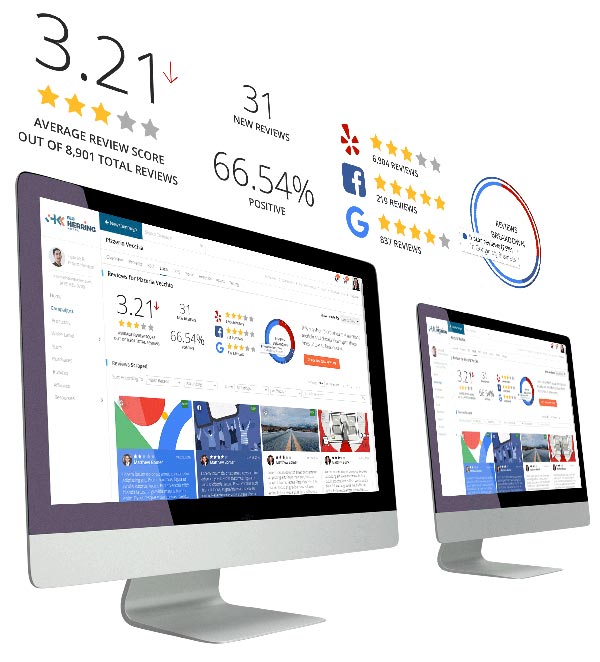 2. Review Monitor Tool
Monitor Reviews from Top Review Sites
Monitor and respond to customer reviews on popular review sites like Yelp and Google My Business. Receive alerts for new reviews, and share positive reviews on different platforms to boost your client's presence.
We provide you a convenient tool to track all reviews in one dashboard. With the Review Monitor tool, knowing what customers are saying about the business is easier for your client and your agency.

3. Review Generator
Generate Real Reviews & Build Your Clients' Online Reputation
Monitor Customer Reviews
Know what customers are saying about your clients – positive and negative.

Send Review Requests
Proactively encourage customers to leave reviews with our customized emails and widgets.
Notifications
Get a notification when a new review comes in from a customer.

Share the Good Reviews
Show the good reviews on different platforms to boost your client's online reputation.
Suppress Negative Reviews
We give you the power to suppress reviews that will do major damage on your client's business.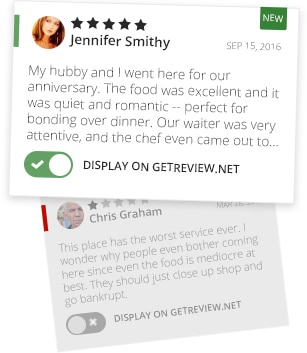 start getting more reviews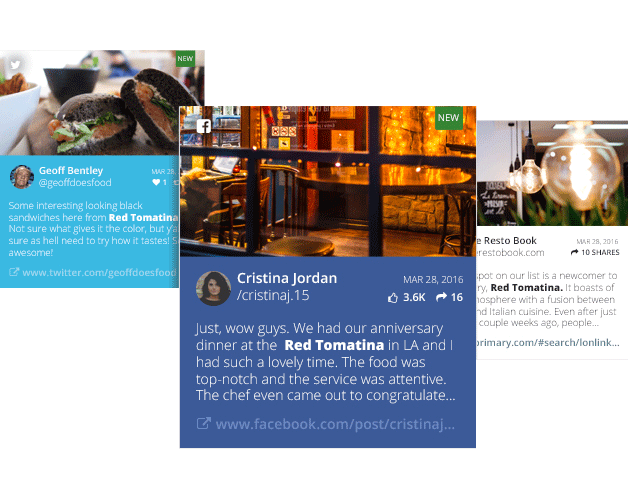 4. Mentions Tracking Tool
Stay on Top of Your Client's Digital Footprint
Extend your agency's capabilities and know what customers think about your clients with our Mentions Tracking tool. This tool provides you a quick view of your client's brand and keyword mentions on different platforms.
Our tool shows you aggregate information on:

Total mentions for the last 30 days

Top keyword mentions

A breakdown of your client's web mentions

Different platforms where the mentions appeared

start tracking mentions
But Wait! We're Giving You More…

Explore the WordPress plugin, widgets and other features for you to build a solid online reputation for your client's brand.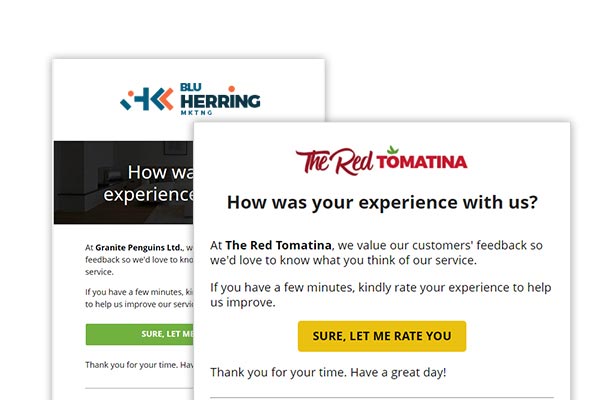 Email Templates
Provide clients with four pre-set email templates to control the review request customer journey.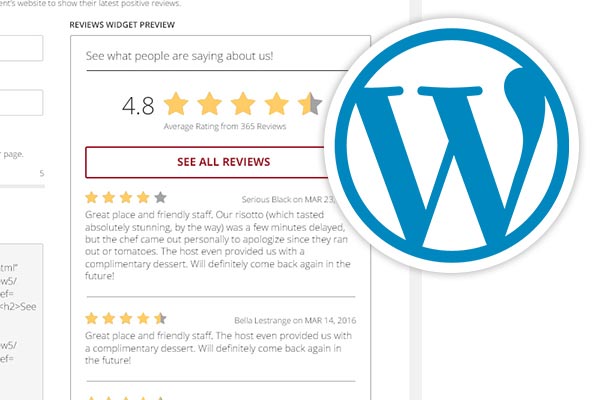 WordPress Plugin
Highlight positive reviews from customers directly on your client's website with this WordPress plugin.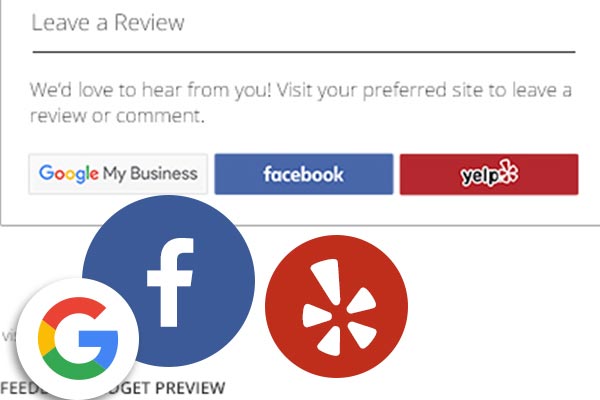 Review Generator Widget
Control your client's reputation by encouraging customers to submit more reviews with a widget on their site.
Don't Just Take Our Word For It…

"I really appreciate your guys patience with me and my questions. I look forward to growing my business with you guys as it has been a great stay."
"Thanks for your comprehensive responses and guidance. It's further reassurance we're building relations with the right partner to advance our business."
"Compliments to you and your team. You take the time to listen diligently and that's pretty rare to come by nowadays. Thanks for helping us solve issues no matter what."
Frequently Asked Questions
The Reputation Management dashboard checks for new data at the start of each day as well as the moment you log in to your account. You can also initiate a refresh manually inside the dashboard in order to check your data (we allow 1 manual refresh for every 30 minutes). We're all about saving you time through as much automation as possible, so you can set up notifications to you or your client's email account which will alert you when we find a new review for you to check out. Your client will feel peace of mind knowing that you monitor their listings, mentions and reviews daily.
We launched the 90 day open beta on the 18th of October. So that means that we will be going live with the real deal on the 18th of January. But don't worry, we will make sure to notify you when the time comes so you can take the necessary steps. It's free for all our partners to use on 5 different locations and we can't wait to hear your feedback on the dashboard so we can make it even better.
Yes, we provide manuals, sales materials and even pitch decks for all of our white label services and tools, including our
seo services
, because we want to see you grow your agency to new heights. Our Project Managers and Specialists are standing by to support you through the process. You can find useful resources in the dashboard
Resource Center
once you've signed up for an account…and yes, it's free. It's there for you to brand with your logo and use as collatorals for your agency. We are constantly updating and adding to our Resource Center – come check it out!
In the current roll-out, only our partners get access to the Reputation Management dashboard. We are busy working on the white label version for your clients. The current version allows you to control everything for your client and then send them notification updates on new reviews, listings or mentions. You have everything you need to build your client's online reputation in one dashboard, and if we're missing something that you would really like to see, let us know! It's a beta, your feedback will make this dashboard the best.

Suppressing bad reviews, gives your client the abiltiy to give unsatisfied customers the relief they require in order to end a bad experience on a good note. At the same time, the customer gets to vent their frustration on your client's platform. We simply remove the prompt to share the bad review on the popular review site and give your clients the ability to deal with it in a real way. We recommend not suppressing all negative reviews in the dashboard. Displaying some negative reviews is natural.
If you have are an existing partner, you will see the Reputation Management Dashboard in your campaigns. In order to activate and monitor it online, all you need to do is contact your project manager and they will go ahead and activate it on your selected campaigns. If you don't have an account, all you need to do is sign up for a free account with SEOReseller.com and add a new campaign to your dashboard. The Reputation Management dashboard will be available and activated in your new campaign. You can add up to 5 locations.
I'm ready to build, manage and control my clients' online reputation.