SEOReseller.com is starting off the New Year by rolling out new powerful features for your agency dashboard.
This week, we launch Local Reputation Management― a feature available to everyone who signed up to our dashboard. Designed and developed to monitor your client's online reviews and business listings, this new feature enables you to leverage SEOReseller's technology to provide more value to your client's local SEO under your own brand.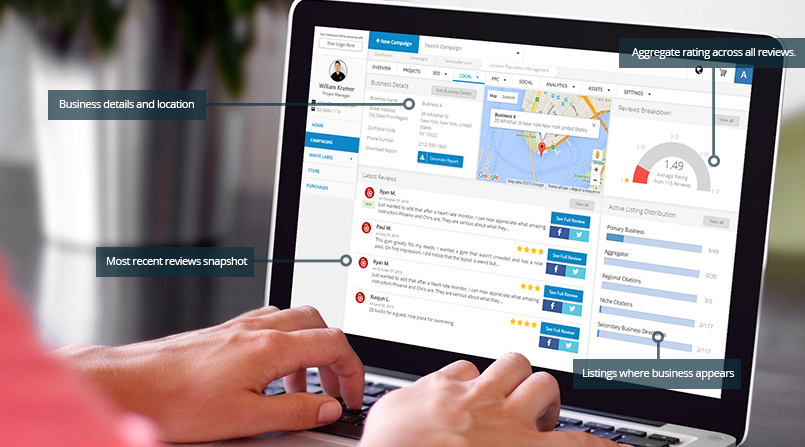 This new feature has two parts: Reviews Monitoring and Listings Management
Know What Customers are Saying About Your Clients' Business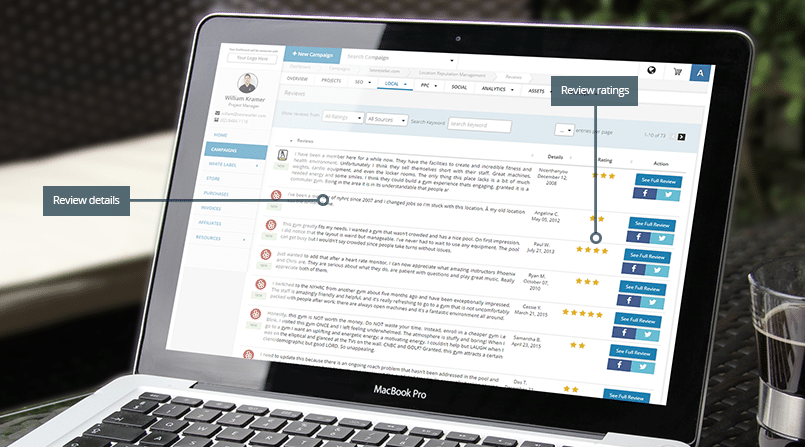 This initial Feature aggregates the reviews from the top 10 review sites and makes them available on your dashboard for free. More than the local SEO ranking, you can now monitor your client's customers talking about your clients on the top online review sites.
The reviews monitoring provides:
One dashboard to track all the reviews from the top review sites
An average review score based on the scores that your client's customers provided
Optimization and Reviews trend, including month-on-month aggregate number of reviews per site
Spread of reviews across the top review sites
Show Local Marketing Efforts To Your Clients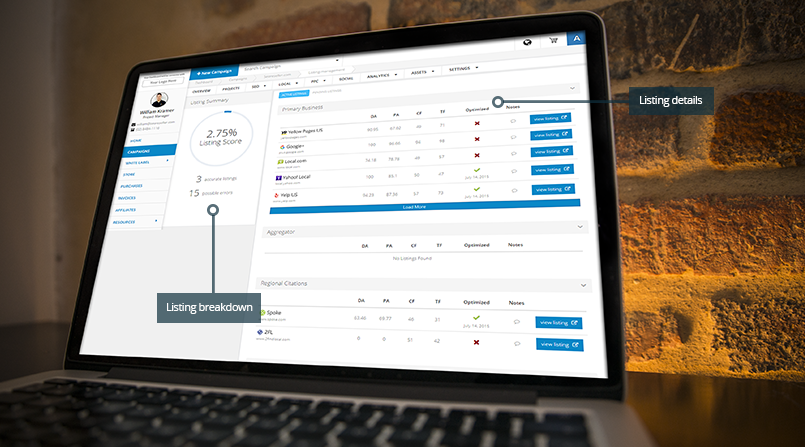 Checking your client's listings is easier with Listing Management. The Local Reputation Management feature from SEO Reseller allows you to see your clients' business listings across key directories and aggregates them, providing a valuable reporting tool to showcase your local marketing success to your clients.
View your clients' local presence and see:
A local presence score calculated based on the number of listings of your client and the number of potential major listings that your client is not yet listed on
Breakdown for Primary Directories, Aggregators, Regional and Niche Listings including number of potential listings within our database
Metrics such as Domain Authority, Page Authority, Citation Flow and Trust Flow per listing
Walk into your Monthly Meetings with your new Local Report
Not only are these data available from your dashboard, the same information is also exportable to your own agency-branded local reputation report. Each Local Reputation Report generated contains the same valuable information available from the dashboard and more, beautifully laid out and presented with your own logo and available at your convenience.
Generate beautiful local reports and present your clients with the following:
Monthly buildup of local listings and reviews over time
Average score of the client based on the reviews
Breakdown of reviews across the top online review sites
And one more thing…
This is only the start of the successive roll outs from SEOReseller. Our developers are already working on the next update for our Local Reputation Management that will contain:
Better Google My Business Integration
Facebook Reviews and Services Integration
Additional review sites to monitor
Multi-location support
We're also gearing up to release even more features available to everyone using the agency dashboard including better Social Analytics, Google Search Console integration, and other exciting new developments in the next few months.
Want to experience SEOReseller's Local Reputation Management tool? Sign up or login to your account, schedule a walkthrough or call our toll-free number at at 1-800-250-6106. Our team is available to talk about this new Dashboard feature.