If you're using Google's Display Network for your paid ad campaigns, read up: Google is adding a new type of ad on their Display Network that integrates social media.
Eran Arkin, Google's Product Manager for Social Ads, announced at the start of the week through his Google+ profile that they will be testing a new ad format for brands using Google+. This new format, called +Post Ads, enables you to promote Google+ posts by displaying them on Google's Display Network as ads.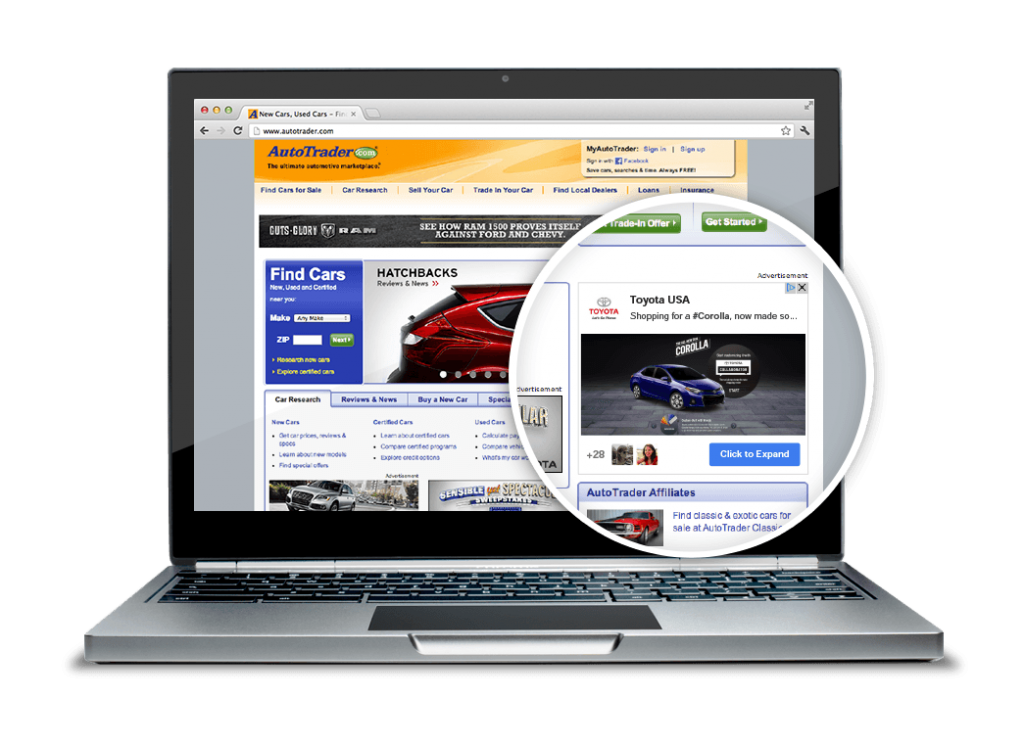 Increasing Engagement through Conversations
"Brand advertisers want to create visually rich, compelling experiences online, which is why we've seen growing interest from advertisers in formats designed around engagement," explained Arkin in his Google+ post about the new social ad. "+Post ads allow a brand to take a piece of their public Google+ content, like a photo, video or even a Hangout, and with a few clicks, turn it into a display ad that can run across the more than 2 million sites in the Google Display Network. This lets brands think of the entire web as their social stream."
On the Display Network, the post will appear as an ad that users can hover over. Once a user hovers over the ad for more than two seconds, a pop-up lightbox appears showing the entire post, allowing the users to interact with it as they would in your Google+ profile. They can +1 the post, add comments, or click share to post it on their own profiles. Brands will only pay when a user hovers over their +Post ad for more than two seconds, which will send a signal to Google that the user is engaging with the post.
According to Gretchen Howard, Google's Director of Global Brand Solutions, this new feature is part of Google's effort to make their products more social. Google wants to integrate recommendations and sharing capabilities into their ad products. "We thought the next logical thing would be for brand advertisers to have conversations within the ad," Howard said.
"These conversations create a valuable community around a brand where people can talk with each other and with the brand itself," Arkin explained in his Google+ post.
Available for Limited Testing
Currently, +Post Ads are only available for limited testing to select partners, which includes Toyota USA, Ritz Crackers, and Cadbury UK. Toyota has already tested the new feature to promote their new Corolla, and Google has used their feedback in their promotional video for +Post Ads. Check out their testimonial in the video below:
Google has, however, left an open invitation for those who want to test the new feature in the future. You can sign up for the beta version using this form and wait for Google to get in touch with you.
What This Means for You
This new ad format is another opportunity for you to:
share more relevant and more informative ads without the constraints of character count
start conversations with your target audience from outside Google+
draw more people to Google+ for Business profiles, especially people who otherwise will not visit Google+
experiment with a wider variety of content to see what works best in this new Display Network- Social Media ad combination
integrate your paid ad and social media campaigns more effectively
A combination of smart social media marketing strategy and PPC management will help you use this new feature for the success of your existing and future campaigns. Talk to your account manager today to learn how you can boost your social media strategy for paid ad use, and let us know if you want to sign up for the beta testing version to discuss how we can incorporate +Post Ads to your existing strategy.
If you're not yet our partner, make sure to sign up today to get your free dashboard and start using our services. Keep checking back for more updates!