Many companies make the mistake of paying more attention to getting new business, and not dedicating enough time to build stronger, deeper customer relationships. Today, I want to discuss how you can make your relationships with your clients deeper and encourage customer loyalty. Giving your clients the attention and service level that they need reinforces your relationship. Our white label dashboard is a very useful tool for strengthening and deepening that relationship. Here are some tips on how to increase customer loyalty, and how our white label dashboard can help you accomplish each.
Facilitate and Streamline Requests and Proposals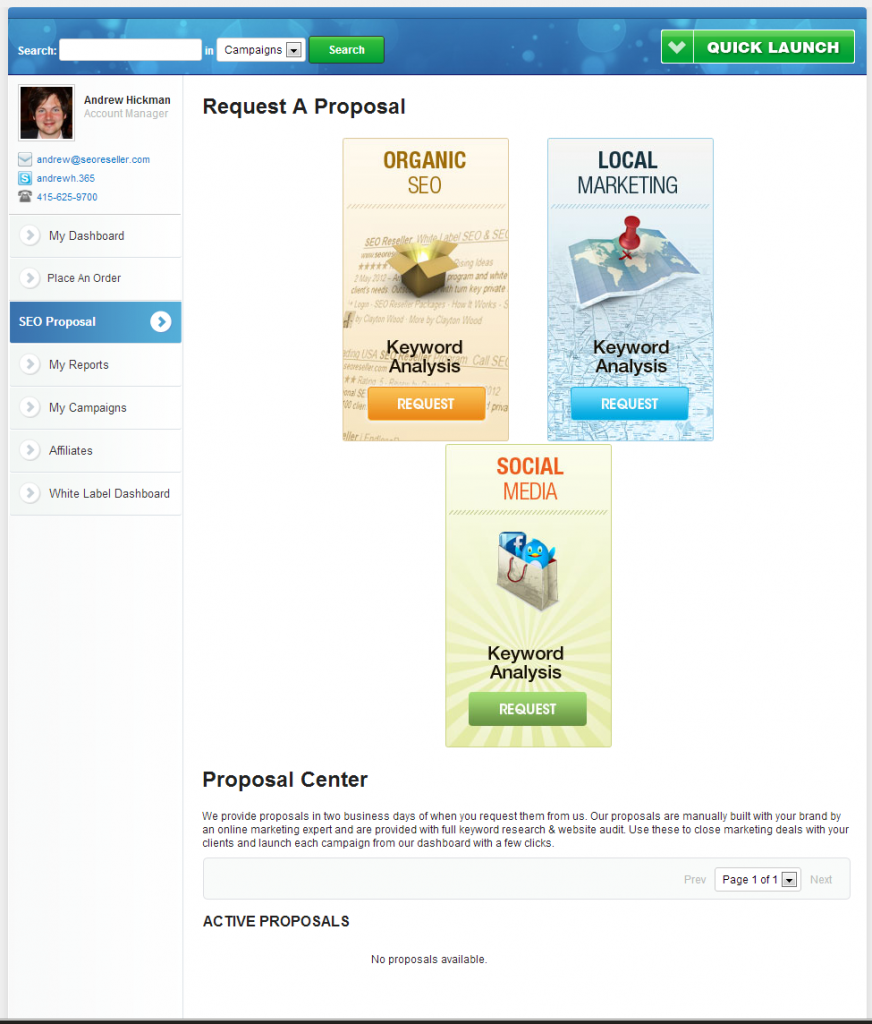 Another way of improving your relationship with your client is by reducing the time they spend on tasks that can be automated, scheduled, or accomplished without having to get in touch with you directly. With your branded dashboard, you can facilitate and streamline processes that you otherwise will need to get done in person. They can send requests for keyword research and campaign proposals in one click. You will receive a copy of the request, and we will notify you when the research is available. All that will be left for you to do is to is to make your pitch for each new campaign.
Provide Information on Demand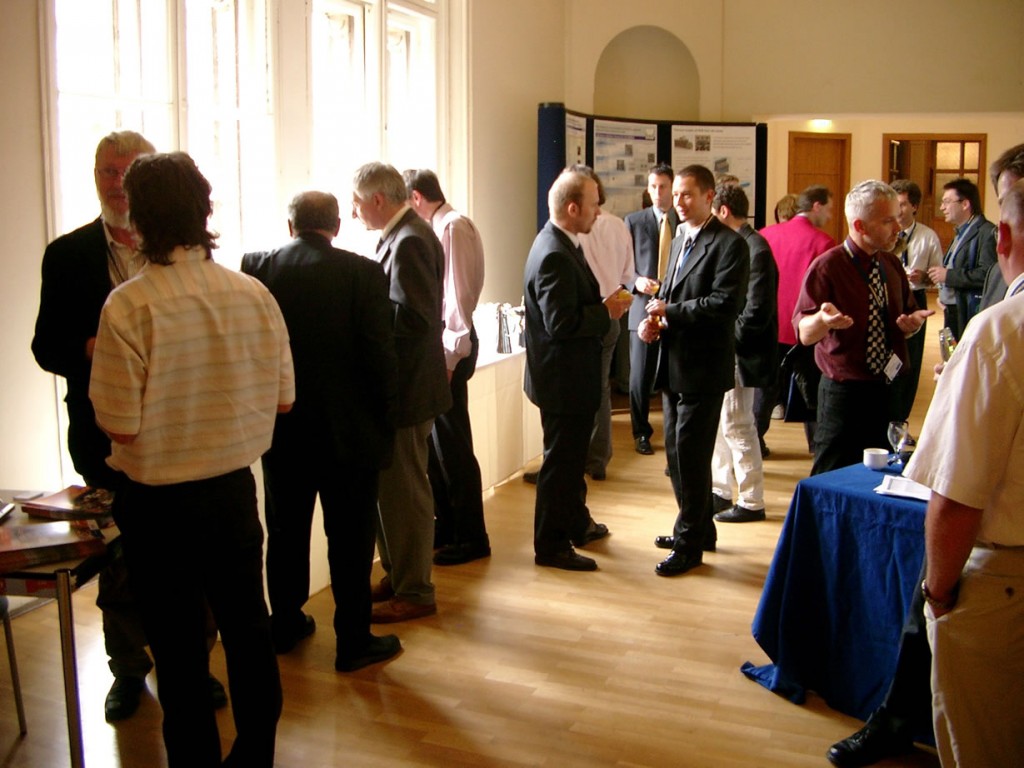 Earning your clients' trust by offering instant and updated information is one of the best ways to deepen your relationship with them. Your branded reporting dashboard features live ranking updates and other information about your clients' campaign. Creating an account for each client is easy, and we've designed our platform to be easily comprehensible for both you and your customers. It will be easy to back up any proposals you make or pull up information on your clients' campaigns when meeting with them face to face. Because it is easy to understand, and it features interactive graphs and charts, you can simply log onto the dashboard and directly use the information for your presentation.
This also encourages customer self-service, allowing your clients to save time on phone conference meetings with you. You will have more time to focus on customers that have more pressing concerns, while your clients have more time to focus on their industry expertise.
Present Reports on Campaign Progress
Maintaining open communication through the campaign process is very important in keeping your clients loyal. Set aside some time every month to give them updates on their campaigns and present your proposed plan of action. This lets you get their insight on what direction to take next. It also helps you build your clients' trust in your firm.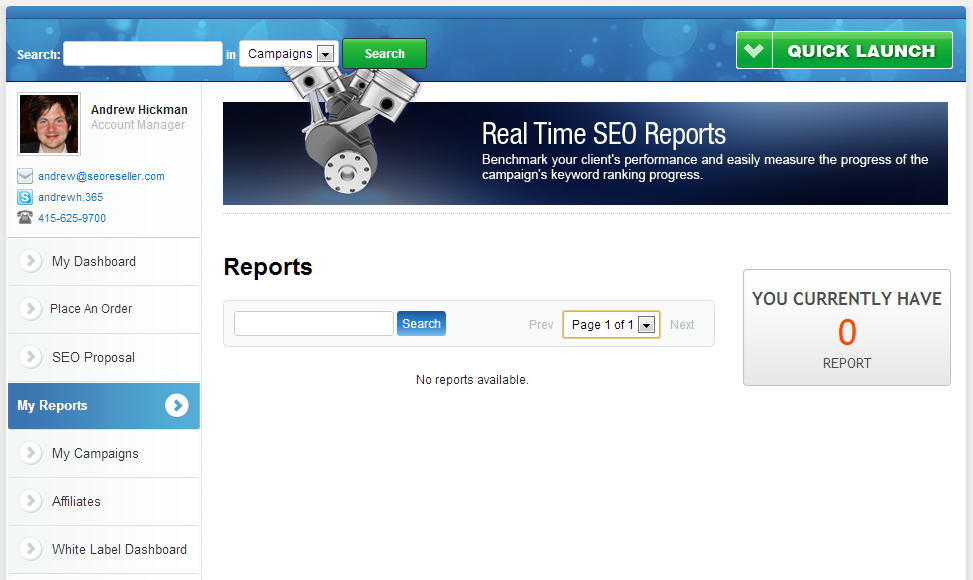 They can download their monthly executive summaries directly from the dashboard, and you can hold a video conference meeting to explain the details in each report in detail. These monthly reports are already branded properly, letting you save time on editing. Each report contains extensive information on your client's campaign, and you can choose what details you want to appear based on your clients' conversion goals. You can indicate this easily in our project brief form, which is accessible on your reseller dashboard. Go over the details of each report, explain how each one helps them attain their conversion goals, and then pitch your proposed plan of action for the following month.
Offer Additional Services
Finally, you can improve your customer retention rate by showing them they don't need to look somewhere else to get the online marketing solutions they need. Your branded dashboard does that by letting clients see your complete service line-up. You can modify the names and prices on your dashboard to reflect your own, and you have the power to choose as many or as few services as you need.
A link to order new products or launch a new campaign is present in the main page of your client's dashboard. From here, your clients will see all the products you have to offer, the inclusions for each package, and links that either let them launch the campaign at once or request a proposal first. Make sure to walk them through this section of their dashboard when you hand over their access details. Don't be afraid to mix up services, integrate your solutions with us, and request that custom SEO solutions be added to your dashboard. Expand your service line-up and get more people to stay by being the ultimate source of everything that has to do with online marketing.
Sign up for a free account or log into your dashboard today to set up your own branded dashboard, Contact your account manager if you need any further assistance. Keep checking back for more updates and tips!