Social Media has been growing at a tremendous rate. It has allowed consumers to directly engage with the brands they love, changing the way SMB's will be doing business for the foreseeable future.
Keeping this engagement high is crucial for both small businesses and the social media companies themselves. Social media networks are also constantly releasing updates and new features to make their platforms more friendly to small businesses. These features make it easier and less costly for them to promote their products and services.
One example of this is the new layout Facebook Pages rolled out recently, its biggest redesign in two years. While the previous redesign allowed businesses to put more emphasis on content, the new Facebook Page design encourages consumers to interact with the business.
Facebook's New Page Design
The new Facebook Page design is cleaner, more intuitive, and ad-free. The most noticeable change is a de-cluttered and attention-grabbing cover photo. Whereas before the profile picture and the "Like," "Message," and call-to-action buttons sat on top of the cover photo, they now sit below it where tabs used to be.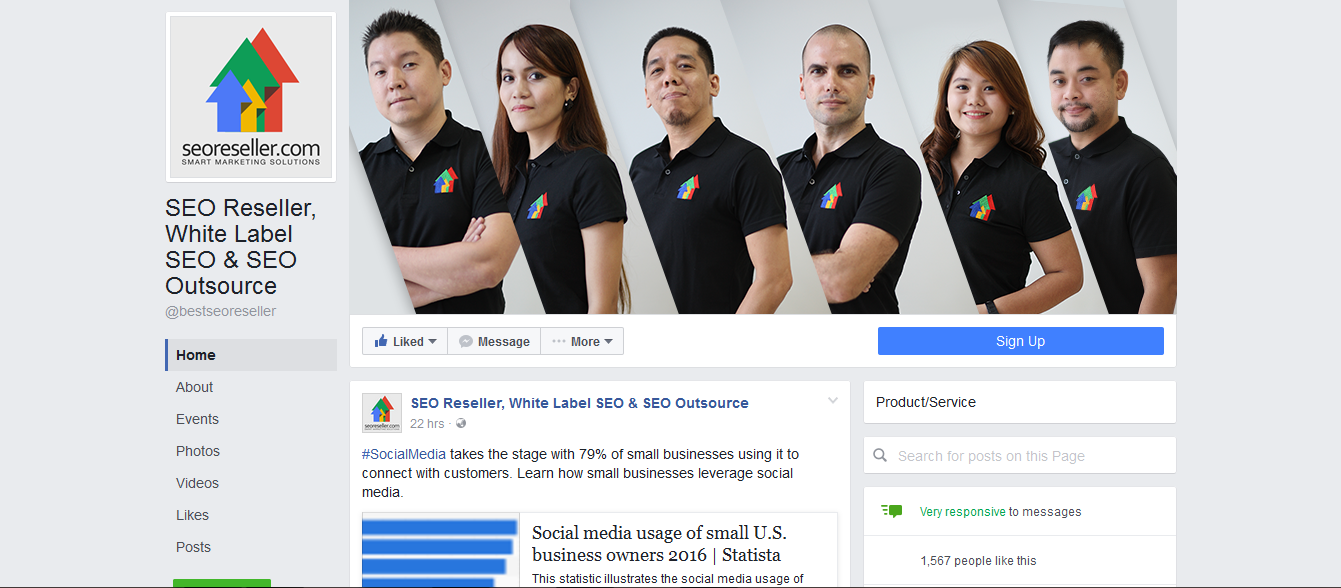 The Call-to-Action is now at a more prominent location at the lower right, while the "Like" and "Message" buttons are on the lower left for easy access. Below the Call-to-Action is a new search function, allowing consumers to find previous posts easily rather than scroll through the timeline. Overall, the result is an online presence for small business that invites deeper engagement with consumers.
Social Media and SMBs in 2016
As social media networks continue to become more small business-friendly, there are fewer excuses for your small business clients to not have a social media presence. More than ever, your clients need to establish a solid social media presence for their business. If this isn't enough to convince them, we've compiled some important stats about social media that every SMB should know.
Use this infographic to show clients what they're missing if they don't get started with their social media.

Share this Image On Your Site
Are Your Clients on Social?
If not, this is the best time to get them started on a social media campaign.
Complement their social media service with our white label SEO services to give them a powerhouse solution that will help their online presence gain more traction.
But, that's not all.
At SEOReseller, we're all about helping our partners grow their SEO business. Whether it's learning how to sell social media more effectively or providing the expertise to streamline your operations, our team will back you up.
Part of this commitment is providing you with the materials to make selling easier and better for your agency. Other than this infographic we've prepared, we have a white label social media video and case study that you'll find in the Resource Center on your white label SEO dashboard.
Need help with your social media campaigns? Reach out to our team, or create an account with us today!
The following two tabs change content below.
Joshua Pielago
Joshua is the Product Manager of SEOReseller. He is passionate about digital marketing, innovation, and product management and is constantly working on finding the best, most effective way to connect businesses to their clients and vice-versa.
Latest posts by Joshua Pielago (see all)