Pinterest recently acquired VisualGraph, a two-man start-up that creates image recognition and visual search technologies. Founders David Liu and Kevin Jing joined the Pinterest engineering team on January 6, 2014.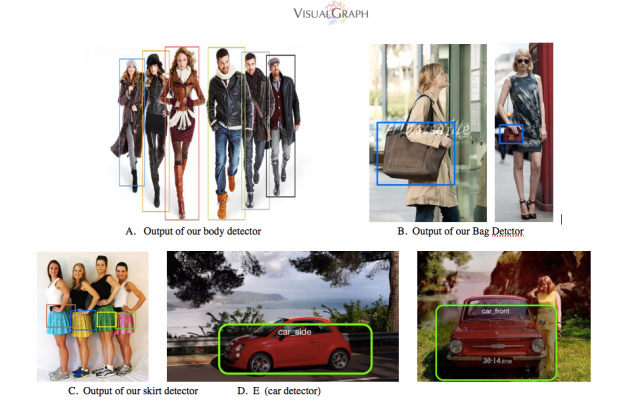 You may have seen this type of technology at work with Facebook's facial recognition features or Google's Search by Image function. Similar features could be coming to Pinterest very soon, especially since Jing previously worked on the Search by Image function when he was employed at Google in 2004. His LinkedIn profile states that with VisualGraph, he "achieved 8x speed up comparing with state-of-the-art object recognition system, face detection accuracy on par with Facebook (face.com) and Google."
According to Pinterest, this move will help them "build technology to better understand what people are Pinning. By doing so, we hope to make it easier for people to find the things they love." Pinterest already has a "Related Pins" function, which displays recommended pins based on the boards users follow, the pins they interacted with (whether through liked, pinning/repinning, or clicking), or websites that they visited recently. The addition of VisualGraph's technology could make these related pins even more personalized and relevant.
This could also offer interesting opportunities from an online advertising perspective. In 2013, Pinterest has been leaning toward monetization with features like Promoted Pins. By making it easier for the website to identify the things that users enjoy pinning, VisualGraph can also make it easier to display ads that are more relevant to individual users' interests.
Pinterest was one of the fastest growing social sharing channels of 2013, and is worth looking into when developing a social media marketing or advertising strategy for 2014.
Sign-up as our partner and start offering effective social media services today!