*** Read what's new on the Penguin Algorithm as of 11/26/2015 here.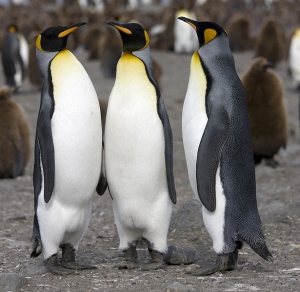 Brace yourselves, Penguin 3.0 is coming.
In a Google+ Hangout streamed live on September 12, Google Webmaster Trends analyst John Mueller said the much-awaited update to the Penguin algorithm will likely be released before the year ends.
The latest algorithm update is the Penguin 5 (AKA Penguin 2.1), which was released on October 4, 2013.
New Penguin Rollout
Asked if the Penguin 3.0 will launch in 2014,"My guess is yes," said Mueller.
"But, as always, there are always things that can happen in between. I'm pretty confident we'll have something in the reasonable future, but not today, so we'll definitely let you know when things are happening."
The response further supports what many have been speculating for long, that a Penguin update is nearing. In another Hangout streamed live on September 8, Mueller said an update is in the works. "We are working on a Penguin update, so I think saying that there's no refresh coming would be false."
The Google Webmaster Trends analyst did not give a specific timeframe for the release, other than it was "not happening today." Mueller notes they do not like generally giving out too much of a timeline "because sometimes things can still change."
"I know the team is working on this and trying to find a solution that generally refreshes a little bit faster," he adds.
A Faster Penguin?
Asked if Penguin refreshes will come on a regular basis like those for the Panda update, Mueller said, "We'll see what we can do there."
"That's something where we're trying to kind of speed things up because we see that this is a bit of a problem when webmasters want to fix their problems, they actually go and fix these issues but our algorithms don't reflect that in a reasonable time, so that's something where it makes sense to try to improve the speed of our algorithms overall."
Asked whether the new update will make a huge impact on websites, Mueller said, "That's always hard to say, and I imagine the impact also depends on your website and whether or not it's affected. If it's your website, the impact is always big, right? We're trying to find the right balance there to make sure we're doing the right things, but sometimes it doesn't go as quickly as we'd all like."
For the Penguin 3.0 update, its quicker refreshes theoretically means websites may be able to recover more quickly from penalties.
Penguin Recovery
A day after the September 8 Google+ Hangout, Mueller replied to a post in the Webmaster Central Help Forum, saying that while a Penguin refresh is needed for an affected site to recover, it is possible for webmasters to improve their site rankings without a Penguin update.
"One part that helps to keep in mind here is that you shouldn't be focusing on individual factors of individual algorithms, it makes much more sense to focus on your site overall — cleaning up individual issues, but not assuming that these are the only aspects worth working on," Mueller explains.
"I know it can be frustrating to not see changes after spending a lot of time to improve things. In the meantime, I'd really recommend not focusing on any specific aspect of an algorithm, and instead making sure that your site is (or becomes) the absolute best of its kind by far."
These are all the more reasons webmasters should prepare for the upcoming Penguin update, welcoming it with open arms, if possible.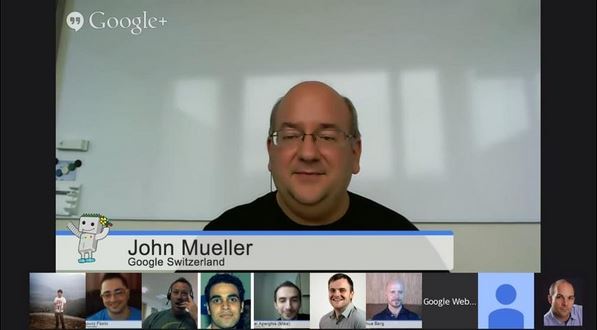 Check back here regularly for more news and updates about everything SEO. Get in touch with us now for inquiries or if you want to sign up for one of our packages.