Agencies will always get sales objections from clients, but the ones that eventually succeed are the ones that learn how to overcome these objections to build long-lasting business relationships.
In the recent Boost Your Business Webinar: Overcoming Sales Objections like a Powerhouse, Tim joined Bernard again to give tips on how to address the most common objections and close even the toughest sales.
Sales objections happen because a portion of the sales process was weak, whether it's qualifying the client, creating desire, or offering value. Behind every objection is the failure of the salesman to answer "What's in it for me?"
The good news is that an objection is an opportunity to address this. There are four important steps to remember:
Acknowledge – Don't ignore the objection. Let your client know that you're listening to them. But you don't have to affirm the objection either. Gaining their buy-in doesn't require you to agree with them.
Isolate – Ask probing questions to isolate the issue. Is this your client's real objection, or is there a deeper reason that needs to be addressed?
Own – Take accountability for addressing the issue.
Act – Address the objection now, or give them a date when you can get back to them about it. This may also mean going back to an earlier stage in the sales process that led to the objection.
"Our management does not understand the value of SEO."
There are two possible scenarios when a client or other stakeholders in their company say they don't understand the value of SEO:
The client lacks knowledge about the industry itself
You failed to listen to your prospect
In the first scenario, overcoming the objection requires educating your client about the industry. Tell them that 93% of buying experiences begin with search, and that not being present on search translates to lost opportunities for their business.
In the second scenario, you were unable to listen to your prospect, identify their pain points, and translate the value of the service into terms they can understand. In these cases, the client simply wants to know, "Is the service you're offering the solution to my business problem?" Listen to your client to identify their pain points, and explain how SEO can address them.
Pro Tip: Know your SEO stats. Translate the Value of SEO into terms a decision-maker can understand.
"Clients find the Pricing Expensive"
Clients that object to the SEO pricing often don't see the value of the service. There are three golden rules to remember when to overcome this objection or even avoid it altogether:
Never mention it first

– The things we hear first tend to stick. Avoid mentioning pricing first, or else your client won't be able to listen to the rest of your pitch.

Never let it stand alone – Always relate the price of the service to its value to their business, not simply the cost.
Never mention it last – The brain tends to ascribe more importance to the last thing we hear.
Pro Tip: Don't dance around the pricing objection. Address it.
"I can't get approval for a service that has no committed results"
This objection often comes in the form of a question: "Why don't you guarantee rankings or traffic?" Warn your client to steer away from people who guarantee rankings. Explain that no one can guarantee rankings, simply because they are influenced by several search algorithms and are therefore impossible to predict.
That being said, your SEO's are experienced enough to set soft goals and tell you whether ranking for a particular keyword or getting a certain volume of traffic is feasible.
Overcome this objection by simply knowing what you're selling: a methodology that works 80% of the time and ranks 60% of keywords in the first six months.
Pro Tip: Know what you are selling, and talk to your Project Manager about setting soft goals.
"I've gotten burned by bad SEO providers"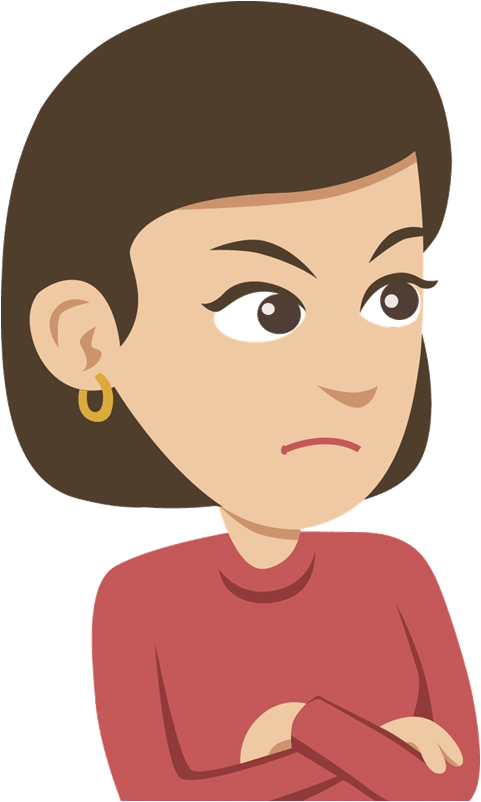 Although this may sound like a difficult objection to overcome, it actually represents an opportunity for your agency. One of our most successful partners actively seek out clients that have been burned, because he views them as qualified prospects. Clients that have had a bad experience with previous agencies are already sold on the value of SEO as a service, but they need to know if you're a provider they can trust.
In these situations, it's no longer about selling the service but selling you. Leverage expertise and trust signals to differentiate yourself from previous providers. But be careful not to badmouth their previous provider, or put the client in a negative mindset.
Pro Tip: Leverage expertise; provide trust signals.
"Why do you have a limit to the number of keywords/search volume?"
This is another case where what seems like an objection is actually an opportunity. It indicates that you're on the right track and that you've piqued their interest, because their questions have started to level up.
Explain to your client that some SEO campaigns are more difficult than others, and require more work. The different tiers to our SEO Packages have keyword and search volumes to reflect this, and ensure that it can deliver actual value to the client.
Pro Tip: Objections like this are opportunities to educate clients and demonstrate your expertise.
"I already have an existing solution. Why should I switch to you?"
When a client tells you that they already have an existing solution, it really means they're averse to change. Either they already have a freelancer doing their SEO work for them, or they feel comfortable with their current provider, and don't feel the need to switch. Remember that behind every loyal client is an awesome salesman. You can win a client's loyalty by being either a better salesman, or delivering better results.
If your client's solution is a freelancer, leverage the premium experience you can offer with technology at your agency's disposal. And if comfortable with their current agency, make them uncomfortable with the results.
Pro Tip: Leverage the premium experience with your technology. Make them uncomfortable with the current results.
Knowing Your Stats
Whether you're just starting out or already have an established digital services agency, you'll always encounter these objections in one form or another. Sometimes this means knowing the present state of the industry, and proving your expertise by backing up your claims with sound research.
To help you and your agency overcome these objections we've compiled the latest industry data to guide you through the changes in the digital marketing landscape.
The Digital Marketing Stat Sheet has information relevant to clients and small businesses that you can use to respond to difficult objections. A different, brandable version of this infographic is also available in the Resource Center.

Share this Image On Your Site
The Boost Your Business Webinar Series allows our partners to benefit from our years of experience, so they too can establish a successful digital services business. Watch out for future Webinars, where we'll tackle other key aspects of running a successful agency.