It's complicated.
Web design is a complex, highly-collaborative process, requiring back-and-forth discussions with clients, multiple revisions, and often includes additional expenses. After all, a website is the foundation for your client's digital presence and key to making a good impression online. Each client takes ownership of the website and demands the most that they can get from the pitch, to development, even down to the maintenance phase.
We made it simple.
Mockup Builder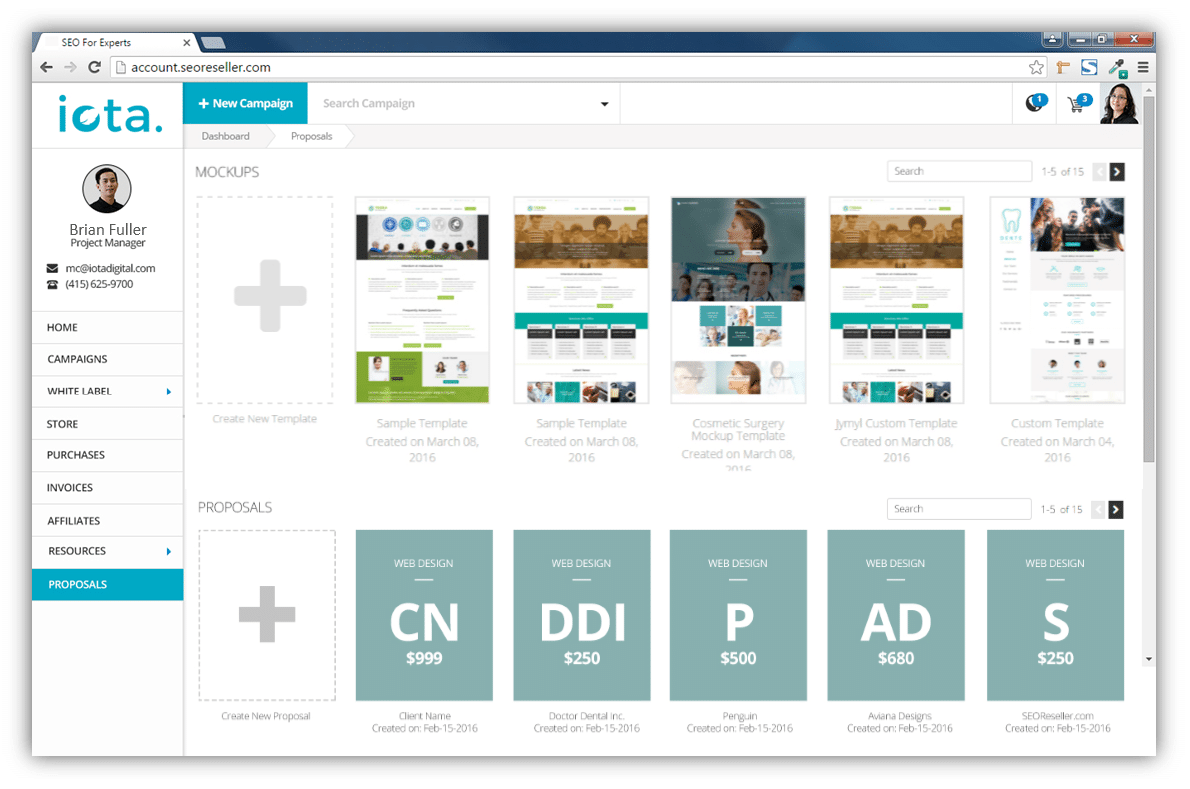 The Mockup Builder allows you to design a website straight from your Dashboard. Several mockups for various types of businesses and industries are already built-in, making it easier for you to get started and pitch to a client. Customize the layout and sections, and you'll have a unique concept ready for your client in minutes.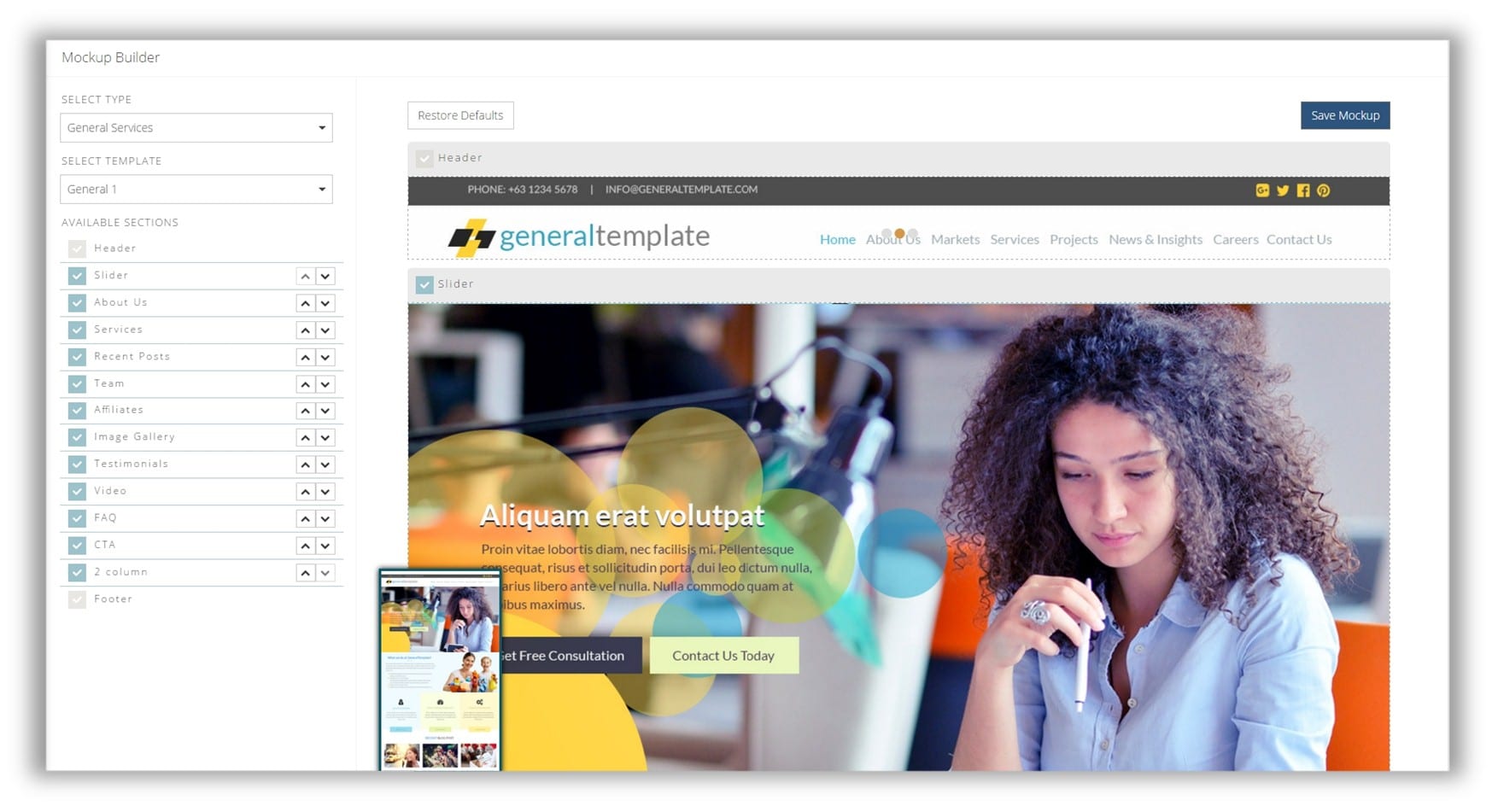 Collaboration takes a new turn. The Mockup Builder allows you to incorporate client feedback in real time. Revisions can be done right in front of the client until they're satisfied with a concept.
Proposal Creator
After building several mockups for a client, you're now ready to create your proposal. With the Proposal Creator, all it takes is a few clicks to generate a branded proposal document complete with your business information, your client's information, your pricing and a high quality image of the mockups you built.
You also have the option to attach supplementary documents to your proposal, such as a Service Level Agreement, Frequently Asked Questions, and Client Questionnaire.
One Simple Turnkey Solution

By making the proposal creation and selling process faster, you can now concentrate on what matters most: selling and managing your clients and growing your business.
With our turnkey Web Design solutions with the Mockup Builder and Proposal Creator, pitching your Local WordPress Web Design services to clients is simpler than ever. See how it works, sign up or log in to your Dashboard now to create your first mockup and proposal.
If you have any questions about these new features, call our toll-free number at  1-800-250-6106. Our project Managers are on standby to give you a walkthrough.