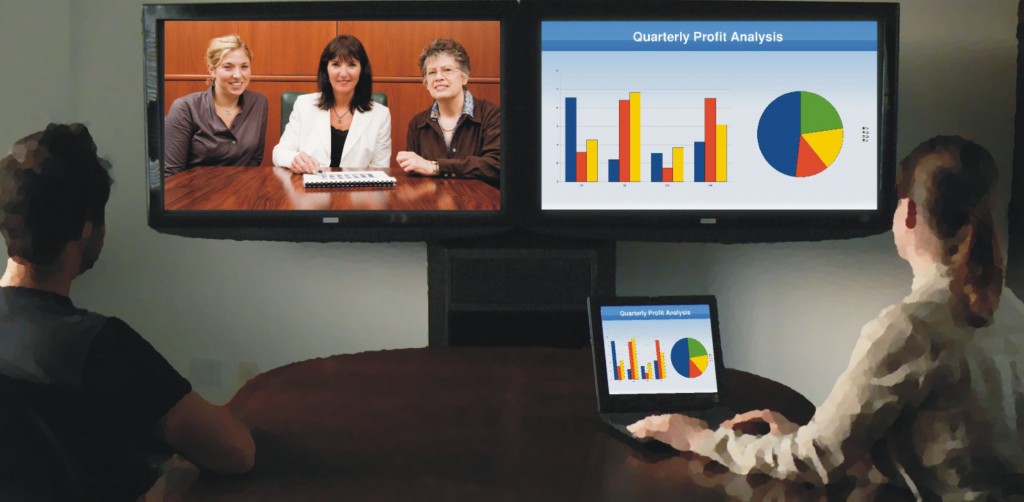 In our continuing effort to help streamline your business processes, I want to share with you a few tips on holding monthly reporting meetings with your clients. Setting reporting meetings with your top clients gives you a chance to align your clients with the processes. It strengthens your relationship with them by building trust and showing transparency. What I have here is a guide for all our partners that you can use when planning your own reporting system.
Schedule Monthly Meetings with Your Top Customers
The customers who bring in the most business will have the most questions. It is important that you address these questions on a regular basis to keep them happy and to show them how your business helps theirs. Make sure you never miss a monthly meeting with your top clients. Ask when their preferred schedule is at the beginning of the campaign.
Use Online Meeting Tools
Make online meeting tools available for your clients. Not all your customers will be available for a sit-down meeting at your office. An online conference platform with desktop-sharing features should be enough to walk your clients through your reports. Choose a free service like Join.me, or create accounts for your clients at Cisco WebEx or GoToMeeting if you want HD video conferencing as well.
Have an Agenda
Prepare the points you need to discuss ahead of time. You'll have to cover the entire report, including the rankings, the tools you use to track progress, and your recommended plan of action for the following month. Don't just tell them the rankings – explain how this affects their bottom line. Your clients, especially the biggest ones, will want to see economic value in your work.
Get Your Client's Insights…
Listening to your clients allows you to customize your services in order to meet their requirements better. It allows you to close the gap between their business needs and the actions you take to optimize their websites for those needs. Discussing insights also gives you an idea of what majority of your clients need, allowing you to apply these insights when you develop new tools and update your methodology. Let your customers ask as many questions as possible during your monthly meetings, and address their issues and concerns directly and thoroughly.
Always include these three questions in your meetings:
What are we not doing that you think we should be doing?
What are we doing that we should not be doing?
How can we help your business grow more?
…and Give Them Your Own Insights
In return for their insights, share with them your own. They are in charge of providing the business and industry specialty side of your partnership; you are in charge of the technical aspects of their marketing campaign. Explain your process to them in terms they will understand, and walk them through all the elements of your report thoroughly. Don't be afraid to respectfully raise and argue your point if you know it will have a positive impact on their bottom line.
Create a Customer Advisory Board
A customer advisory board allows you to view what majority of your clients need. This will help you avoid making changes that will only benefit a client or two, but will not be helpful for your other clients. It also allows them to interact with each other. Include decision-makers who represent majority of your client base.
Turn All Meetings into Actionable Insights
Make sure that at the end of each meeting, you set new goals and action items for each client's campaign. Document these insights and share them with your clients. This will serve as your guideline for implementing, and as your client's standard for measuring your success the following month.
Get Personal to Improve Customer Engagement
Forbes' survey The New Rules of Engagement states "engagement is becoming the way marketers are creating brand experiences worth discussing." 97% of respondents who participated in the survey said this was important, and 72% of them expect repeat purchase behavior out of engagement. However, marketers still seem divided over the best way to engage customers. The answer is simple – get to know your clients better. They do not want to work with robots, they want to work with people. You increase your customer retention rate if you take the time to get to know your customers on a more personal level. Think of it as making a new friend, and not just purely business.
Make Your Top Customers Feel Special
Choose your top 3 or top 5 largest customers, and make new products available to them before publicly releasing them. This makes them feel important and improves customer retention as well. Discuss the new products to them during your meeting, and include them in your action items for the following month. If they like it, and the results are positive, they could serve as your brand evangelists and help you reach a wider audience.
Share Industry Updates
Finally, don't forget to share industry updates with your clients. Sharing these updates gives them more choices for their online marketing campaigns. It also shows you as an industry leader, improving your brand reputation and possibly converting loyal customers into brand evangelists.
Your account manager can represent your company in these monthly reporting meetings. Contact us today by logging into your dashboard to get started. Sign up for a free account if you're not yet a partner. Keep checking back for more updates!