Google announced earlier today a new Core Update, codenamed: June 2019 Core Update. its focus: quality of content, relevance and authority.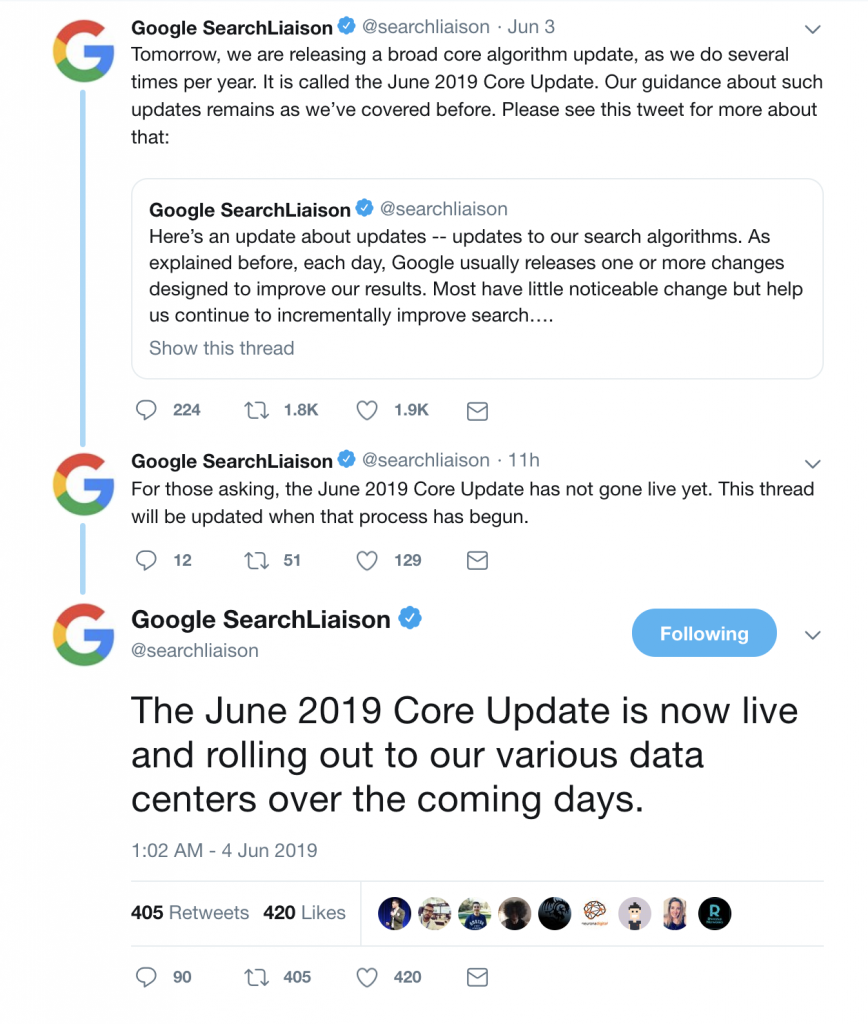 While it might take a few days or weeks to feel the impact of the core algorithm update (or none at all), it's a great opportunity to focus on improving the quality of your content, and engagement. Google's official guidance is to do nothing, ours is to be proactive.
That's why we're sharing our own Content Quality Checklist that you can use to quickly audit SEO content in less than 5 minutes.
We built it from the foundation of Google's Search Quality Evaluator Guidelines. Used by thousands of their content evaluators, we've added our own additional measures for Search Engine Optimization, as we follow Google's own E-A-T (Expertise, Authoritativeness, Trustworthiness) for content scoring.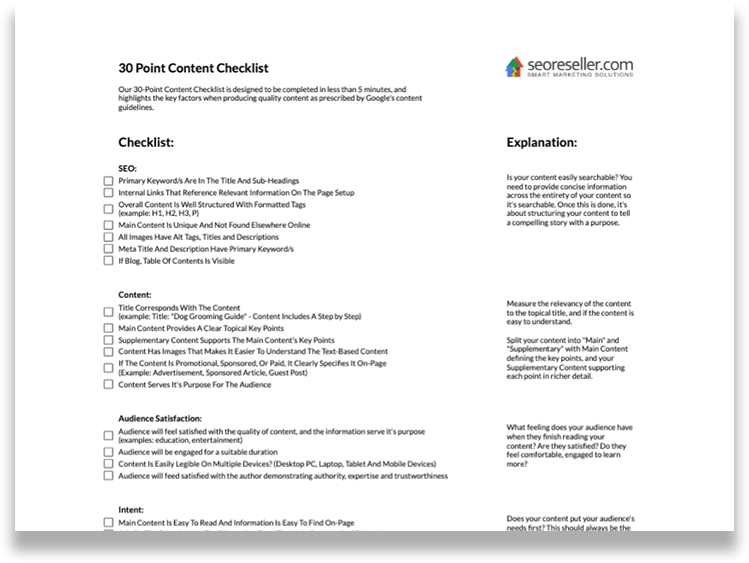 Here is what you need to check to quickly score your content, out of a possible 30 points, we recommend a minimum of 27 points before posting.
SEO:
Authority: