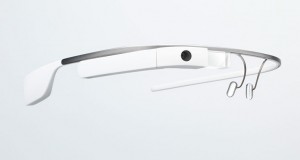 Unlike computers and smartphones, Google Glass gives direct answers from collated information instead of giving choices in a list form. In this sense, you can consider Glass as an answer engine instead of a search engine in the strictest sense of the word, a virtual personal assistant similar to Apple's Siri. You will need a more aggressive search engine optimization campaign if you want your information to be one of the first pulled and presented by Glass to a specific user. Breaking through general search will be challenging, but it will be possible when you build your authority through different established online publishing channels.
Context More Important for Google Glass SEO
Search works a little differently for Google Glass when you compare it to traditional search on computers and smartphones. Whereas in traditional web browser search, you get results based on which ones are ranking in Google, in Glass, the answers you get depends on both rankings and context. This is mainly because Glass is an answer database and not a search one, and it does not have a web browser where you can explore different websites further.
Have a look at this example: when you do a query for "ENT doctor," this is what you get: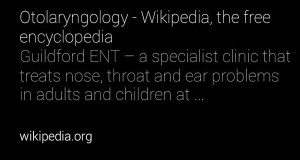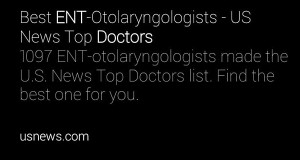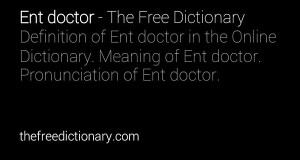 But if you look at the results when logged into a desktop or laptop, this is what you get: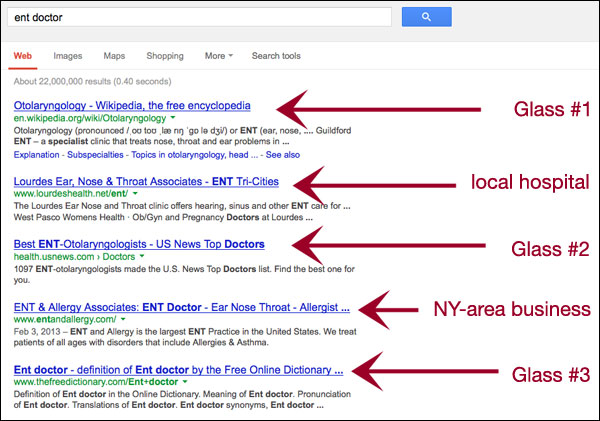 You see that Glass has filtered the results to feature more general answers, while those that seem more like business listings or business websites were omitted from the Glass results. If you want to be seen in Glass, therefore, context and content matter. Google will not display promotional materials and local business listings unless the user asks for it. What it displays instead is information – to be seen, make sure you provide information for specific queries about your niche. Keep in mind when developing your content that only a limited number of characters can be displayed in the Glass cards. Make the first few words of your content count.
No Paid Advertisements
What you won't see on Google Glass is something that's very present and helpful on traditional search engines: paid advertisements. Google has made it clear that their only intent is to sell Glass units, and not turn it into yet another profit-generating module. This makes sense, because the answers that users receive through the hardware are very specific, and they are pulled from multiple sources online.
The lack of paid marketing in Google Glass makes organic search more important. This means in order for you and your clients to gain visibility on Glass, you need to have a very strong online marketing strategy that focuses on local visibility and reputation, social and online presence, and brand authority.
The Multimedia Advantage
Google Glass also has two features you can use together to boost your online marketing campaign: multimedia recording capabilities, Facebook, Twitter, Tumblr and Google+ integration. Glass features a built-in camera that allows you to take photos and videos, either by pressing the button on the side of the unit or through voice command. You can use this to create different types of content on the go that will represent your business to potential and existing clients. Note, however, that the camera does not do well in poor lighting, and that the battery life is short, especially when you're running multiple applications at once. It's best to keep your main gadgets for multimedia recording handy.
This multimedia recording capability is helpful in creating fresh content consistently for your social media campaign, particularly for Google+, which is integrated in the headset. The video recording time is limited to short bursts by default, which provides a good exercise of choosing your message carefully. On the other hand, you may extend this by pressing the button on top of the scroll bar. All videos and images can be uploaded directly to Google+ from the headset, which allows you to update business profiles and include your target audience in your activities from any location. The same is true for the new apps for Facebook, Twitter and Tumblr.
Google Hangouts is also integrated in Google Glass, which allows you to hold live webinars in Hangouts. This is great for reaching out to your market directly and addressing their questions. See the video from last year's Google I/O for a demonstration of this capability.
Local SEO is More Important
The importance of an aggressive campaign resonates more on local search in particular. Glass gives users a more personalized search experience by presenting relevant local establishments within the user's vicinity. Initial tests show that Glass is more accurate at providing location-relevant information compared to desktop results, particularly when doing category searches.
Optimizing your local business page is important in ensuring you become one of the options Glass pulls up when a user requires information about your industry.Because Glass separates results for informational queries and location queries, they only show Glass cards of businesses with local listings when a user does the latter. See the example below, which uses the query "dry cleaners" without providing a city. The Glass results were more accurate at predicting location than the desktop, which is why it's important to update your location in your business listing: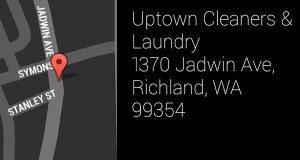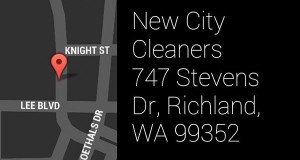 Compare it with the results that appear on the SERPs: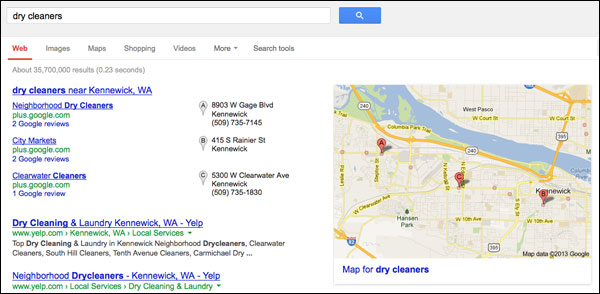 NAP SEO (Name, Address, and Phone)
Google Glass presents answers as local "cards" instead of presenting listings. Each card contains three things: the name of the business, basic information about each business (address, contact info, and operating hours), and a small map indicating its location and proximity to specific streets. See the example below: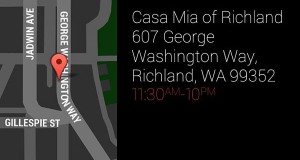 It's important to keep your NAP and other business details in your local Google listing updated at all times. This will ensure Google Glass users will get the correct information and prevent you or your clients from losing possible customers.
Conclusion
What Google Glass does is highlight the importance of organic, local and social search
. It emphasizes the importance of creating personalized user experiences and building brand reputation in order to be chosen to be featured by Google. If you're ready to give your campaigns a boost and prepare your clients for this technology, contact your account manager today. Sign up now if you're not yet our partner to get started. Keep checking back for more updates on SEO!