As online users flock to social media, these sites have become more than just a place for reaching out to people—these turned into a marketplace for businesses. It's not hard to stumble into a business with a Facebook or Twitter profile these days. After all, a smart business owner would go to where the customers are.
Handling a social media account is a task you shouldn't underestimate if you want to maximize engagement and bring the attention to your client's business. The question is, "How do you leverage multiple social channels for your clients?" It all starts with a cohesive social strategy.
It's About Having the Right Platforms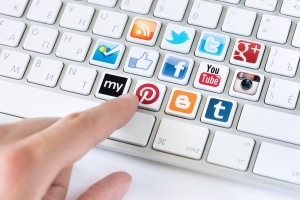 Being on social media doesn't mean you will jump on the first platform available. You have to choose which ones to use, so you don't spread your client's brand too thinly. More than that, choosing too many platforms without giving it much thought would force you to take shortcuts that might only put your campaigns at a disadvantage.
Social media platforms offer different features. You can have a major social media account (Facebook, Twitter, or Google+) and secondary accounts (Pinterest, Instagram, Vine, etc.). If you're working on a client's local business and want to drive foot traffic to their physical store, use local social networks and listings, such as Yelp, Yahoo Local, and Google My Business.
When choosing your social media platform, consider the following questions:
Can your team handle the workload of handling different social accounts for your client?
Do you have the technology/resources to support multiple social channels?
What platforms offer the most feasible reach for your client's target market?
By addressing these questions, you can narrow down your list of potential social media channels that are appropriate for your client's industry and business goals.
Never Lose Your Focus
With multiple social channels, some digital marketers become inconsistent with their brand messaging. This brings confusion to their client's audience and overall brand image. You need to have a focus for your social media marketing efforts to be successful, and this is where goal setting comes in.
Establish a social media goal from the get-go. Do you plan to expand your client's market base? Are you looking for more followers? Do you want your client to become a thought leader or authority in their niche?
Your client's business goals will define what social media channels to use and how your campaigns will go.
Trends and Changes Happen for a Reason
Some marketers go into overdrive and panic when they hear of an impending update or change in the digital landscape. What they fail to realize is how they can use these changes as points for new opportunities.
Find a way to make changes work to your favor. As they say, every cloud has a silver lining; careful planning is all you need to get results.
One example is the rise of User Generated Content. As everyday consumers use their online voice to share their thoughts on what they see or read, they build public opinion and generate their own follower base. Famous clothing brand Burberry used this type of approach on their social sites—the result is a 50% increase in their ecommerce sales year-over-year.
The key here is to experiment. Don't be afraid to try what these new changes might offer and see where these take your social media campaigns.
Your Content Strategies Vary on the Platform
Not differentiating content strategies is one of the mistakes that digital markets make when they are handling multiple social channels for their clients.
Social media platforms engage online users differently, so you need to have a unique content strategy for each. For instance, Twitter makes a good channel for announcing product updates or new sales promotions. Facebook can be a great platform for video ads with their automated captions. Posting industry blogs on your client's LinkedIn profile can be a great way to establish authority and attract influencers.
It's also important to know which of your content strategies is driving the most results. Set a metric for your client's social activity; analyze which posts have the most number of shares, re-tweets, or likes. Sometimes, discovering the reasons behind the success can be the key to getting more returns.
Traversing the social space is about being flexible with your solutions and showing your clients how each platform can add value to their business. Test your options to develop a comprehensive social media strategy that will not only bring success to your clients, but also to your digital business.
Looking for social media solutions? Call our toll-free number at 1-800-250-6106 and talk to one of our Project Managers.
The following two tabs change content below.
Itamar has been on the net since the days it was still in black and white. Born and raised in Israel and now living in the Philippines, founder of SEOReseller.com and recently launched Siteoscope.com.
Latest posts by Itamar Gero (see all)