Our goal as your partner is to help you advance your company and find new business opportunities wherever we can. This is why today, I want to talk to you about going digital. Many of our partners have successfully integrated digital solutions with their traditional marketing practices. Let me share with you why this should be your next step forward.
Digital is the New Black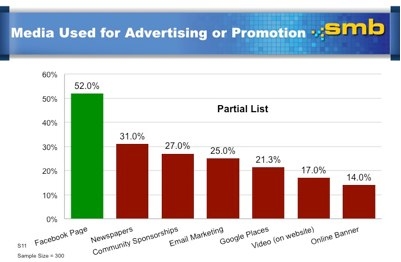 As more people use the Internet to find information, more businesses move their marketing focus from traditional practices to the digital arena. According to a survey released last month, five out of the top seven media SMBs are moving towards are online – Facebook (52%), email marketing (25%), Google+ Local (21.3%), online videos (17%), and online banners (14%). This will only increase in demand as more platforms lower their entry barriers and offer new ways of engaging customers.
Not to say that traditional methods are ineffective – a good 31% are still moving towards newspaper marketing, while 27% choose community sponsorships – but you have to follow your clients' market, and this audience is already online. Soon, digital will be part of the norm for every marketing agency.
Digital is Very Effective
I shared with you last September the results of the second annual State of Digital Marketing report, which shows just how effective digital marketing is. Take SEO, for example: 59% of B2B agencies believe SEO is the most effective method for lead generation, followed by social media at 21% and PPC at 20%. B2C agencies show similar results, with 49% saying SEO is the most effective, followed by PPC (26%) and social media (25%).
What makes digital marketing so effective is variety. Because your storytelling platforms are so diverse, you can reach a wider audience at once, and keep them engaged using different media types. You're not limited to a single platform. This type of storytelling is something traditional marketing does not allow as easily, mainly because of the cost. It also allows your target audience to participate in the story, creating more personal connections and captivating your audience. The result goes two ways: you bring your clients conversions, or you bring them brand evangelists.
Clients Love Digital Marketing…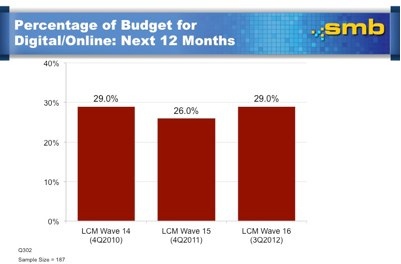 …and why wouldn't they, when it's very effective? Survey shows 40% of small and medium businesses (SMBs) intend to increase their spending allocation for digital marketing next year. The top objective of their digital marketing programs is either to generate leads (according to B2B agencies) or to increase awareness (according to B2C agencies).
Forrester Research has revealed three projections that should be reason enough for you to add digital marketing to your product line:
Online consumers can access information easily, empowering them to make informed decisions;
The web is evolving into a thriving research and self-discovery environment, where digital media plays a big role in a consumer's decision; and
Analytics tools today allow you to track the value of each online touch point you use for your clients.
Clients love digital marketing not only because it provides almost instant visibility and it allows creativity; they love it because, as mentioned earlier, digital is the new black, and these projected consumers' behavior proves it. Additionally, the survey also projects that by the year 2016, digital marketing will grow to be a $77 billion per year industry. This leads me to my final point:
Additional Revenue Stream
There's money in digital media – if you want additional revenue, then digital is the way to go. SEO alone will grow into a $33 billion per year channel. Mark-up and sell our products alongside your traditional marketing offerings to generate additional profit. Businesses want to cover all bases where they can find relevant audience, and with you offering both traditional and digital marketing solutions, you'll be well on your way to growth and success.
Log into your dashboard or contact your account manager now to integrate digital services into your agency. Sign up for a free account if you're not yet our partner. Keep checking back for more updates!