Content marketing is only beginning to grow as search engines keep refining the way they rank websites. It will flourish as an integral part of online marketing as search algorithms reflect human behavior more closely. It's important for you to anticipate the trends that are coming to ensure your online marketing methodology stays ahead of your competition. Here are the trends you need to prepare for in the next decade.
Contribution and Collaboration
Right now, you may be relying on third-party experts to write about your industry on your behalf. This is quickly changing as the quality of content becomes much more important than the amount of content you put out. You will need to work closely with your clients to produce more personalized expert-level materials.
Your role as a content marketer will move from doing all the research yourself and providing raw content to editing content provided by your clients, either written by one of their people or written by your team with their help. Start now by keeping communication lines open with your clients and consulting them about themes, subjects, and processes they want to discuss. You can pick up the collaboration process from there.
More Substantial Rich Media
People expect more than just written articles today – they want variety. You have less than a minute to get their attention before they go back to the SERPs and browse another site. The only way for you to keep that attention is through rich media.
Your target audience will want richer, more informative content in different forms – video, audio, slideshows, infographics, e-books, and more. As this decade progresses, and content becomes the central part of every online marketing strategy, you will need to produce longer and richer multimedia materials. Mixing different types of media to create unique content will also continue, and the integration will be smoother and easier as technology develops.
Overlapping with Paid Marketing
Right now, content affects paid marketing in two ways: through the copy, and through the landing page. While this system will remain as the years progress, content will overlap with paid marketing differently. Companies will be paying for the traffic they receive for each feature article recommended in a high-authority, heavy-traffic site.
Instead of offering ads, which some people are not particularly fond of, you will offer targeted, information-rich content to your audience. Content engines are already beginning to do this by distributing content to relevant, high-authority websites. This technology poses a challenge for online marketers: get more traffic by providing more quality content. This way, content will overlap significantly with paid marketing.
Technological Advancements
You cannot discuss the progress of content marketing without including the technology used for it. I've already begun by mentioning content engines in the previous section, but you can expect content marketing technology to continue developing in the years to come.
One of the most important developments you should anticipate is the development of CMS. Being an integral part of your content marketing strategy, CMS systems should evolve to integrate with other systems more easily. This will allow richer content to be posted on your clients' websites more fluidly.
Another important development (one that needs no guessing) is the advancement of analytics programs. Analytics is important in studying your audience's behavior towards the materials you share. As content marketing becomes more sophisticated, analytics tools will be enabled to read and track different types of content. Expect to see advanced features that will let you measure your content's impact on conversions.
Hybrid Marketing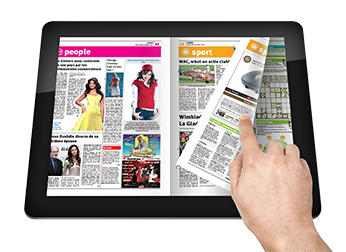 Finally, as content marketing becomes the main driving point of your online marketing efforts, you will find an increased need for hybrid marketers – specialists who are able to develop marketing plans for different types of campaigns, especially those involving different types of content. Clients needed different teams to carry out various marketing campaigns before; now they only seek marketers with multiple capabilities. You will need to be an expert at all content sharing platforms and marketing technology in order to land more campaigns in the future.
New opportunities arise for you every time new content marketing developments and trends emerge. We'd be happy to help refine your methodology and explain the opportunities you can explore in the future. Get in touch with your account manager today or sign up for free to get started.