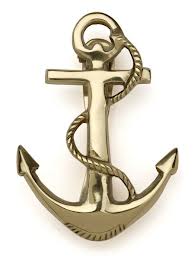 Having a strong anchor text SEO strategy is more important now than ever before, as this is one of the SEO methods easily abused by spammers. What I want to do today is walk you through our anchor text SEO strategy and help you understand why our methodology creates a solid backlink profile for you – one that keeps your clients ranking through Google's unpredictable algorithmic updates.
Diversified Anchor Text
One of the biggest mistakes you can make in your anchor text strategy is using just one keyword for your anchor text. This limits your visibility and puts you in danger of being penalized by Google, as overuse of one anchor text may be viewed as spam. By examining terms related to your initial list when we do keyword research and seeing which ones you can rank for, we provide a list of alternate keywords you can use for your anchor text.
Contextual Linking
Google's algorithmic updates were designed to zero in on links placed out of context. Although spammers know this is no longer an effective practice, they still resort to this practice frowned upon by the search engines. What we do is to select appropriate anchor texts based on the topic. When you see the links we build for you, you will see that all our anchor texts reflect the subject matter of the content material you are reading.
Long Tail is the New Blue Ocean Strategy
Forget focusing on specific keywords alone. By using long tail keywords, you can rank for different varieties of your keyword selection, reinforce your link profile for short tail keywords, and get the anchor text diversity you need to avoid being flagged as spam. We provide long tail keywords along with alternate anchor text choices when we do the keyword research you request.
Linking Using the Brand Name
It's okay to link using your brand name – Google's algorithms are smarter at detecting context now. Search engine crawlers reflect more of human behavior now – they can still track and detect keywords and rank your content for a specific keyword even when you use your brand name as your anchor text. Linking using your brand name also promotes brand recall. We hit two birds with one stone: by using your brand name as an anchor text, we help promote your business and attract more leads, and we get you ranking on the SERPs for your target keywords.
Encouraging Brand Mentions
Google cannot entirely ignore mentions and online referrals from your followers, clients and industry peers, because these still count as a digital vote towards your website. This is why we encourage brand mentions from your happy customers, start self-sustaining conversations about your offerings, and create materials that engage your target audience and move them to react. This helps improve your online reputation while diversifying your link portfolio.
Landing Page Creation
Choosing a relevant page to link to is equally as important as choosing the anchor text to use. The page you link to has to be relevant to the topic of the content you are linking from, and silo landing pages are recommended because they only focus on one topic and keyword per page. We create optimized landing pages using silo structure. This makes choosing an appropriate landing page easier.
Conclusion: It's All About Context
The concept behind our anchor text SEO strategy is simple: we keep the context aligned. From choosing the keywords to use as the anchor text, to our anchor text placement selection, to the creation and preparation of the landing pages to be used, we make sure everything is up to date, relevant, and optimized not just for search, but for your target market. This kind of dedication to quality is what makes our methodology stand up through erratic algorithmic updates.
Contact your account manager today if you want to learn more about our methodology. Sign up for a free account today and become our partner to get started on creating the perfect anchor text strategy for your agency. Visit our blog soon for more updates and tips on SEO!