What are Monthly SEO Packages?
Monthly SEO services and packages are ultimately a subscription. A company will employ an agency to carry out any onsite work, as well as take care of any offsite duties. When you come to us for your SEO package, we will always conform to the latest Webmaster policies and handle everything from technical SEO to sitemap XMLs and Robots txt. We will take care of PageRank, link building and more.
All in all, we will also help you if your site has been penalized in the past. If you have a penalty from a previous monthly SEO package or if you are looking to rank in an extremely competitive industry, then we recommend our Organic Prime or Organic Premium monthly SEO package. This will give your site the extra boost it needs to move past the difficulties you are currently experiencing.
Contact us to take out an SEO monthly work plan or to enquire about our monthly SEO tasks.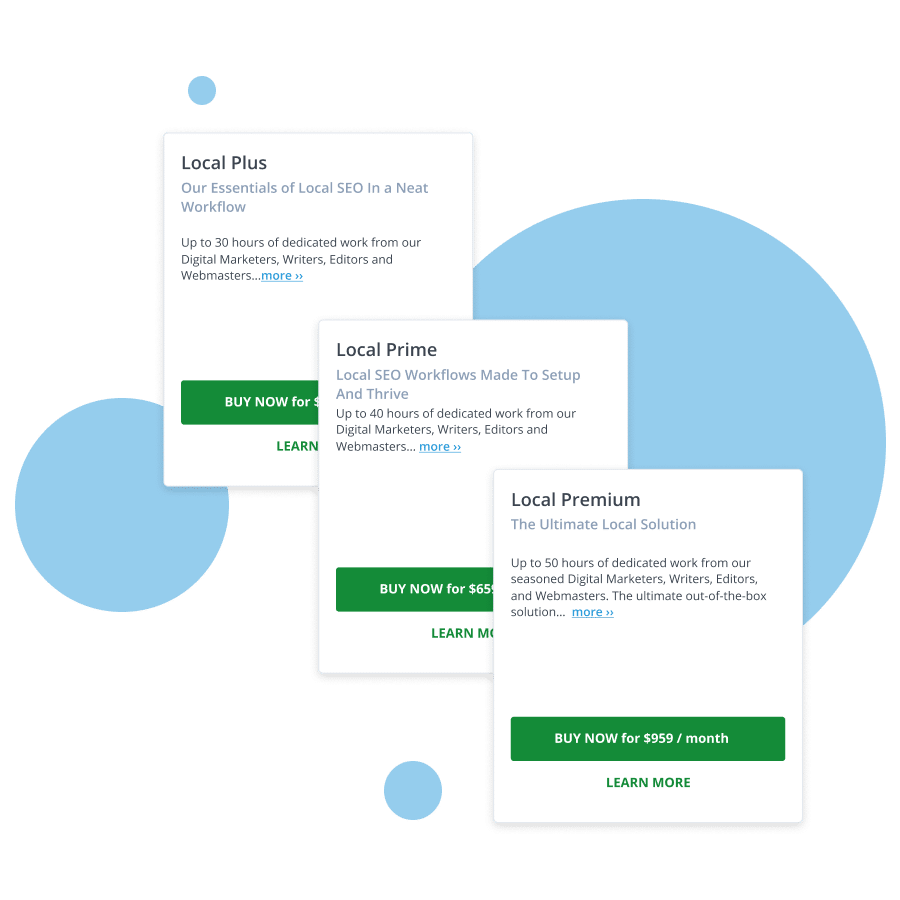 Who can Benefit from Monthly SEO?
Whether you are a corporate entity with hundreds of employed staff or a small business with a team of hard-working, talented experts, everyone can benefit from monthly SEO. Monthly SEO services are one of the best ways to dramatically increase the traffic you have going to your site. It can also help you to rocket your visibility online.
It doesn't matter what budget requirements you have. Our monthly SEO packages are priced accordingly so that you can choose a monthly SEO service package that will benefit you without going over your financial limit.
What are the Advantages of Monthly SEO Packages?
It doesn't matter how much you invest because your monthly SEO services should always increase brand awareness. It should also send a stream of traffic to your website. It should also help you create a stream of content that is fresh, and relevant. Additionally, monthly SEO can help you expand the digital presence you have now while helping you boost your current ranking on search engines. If you want to become an influencer in your industry, then this is also possible if you employ the right strategy!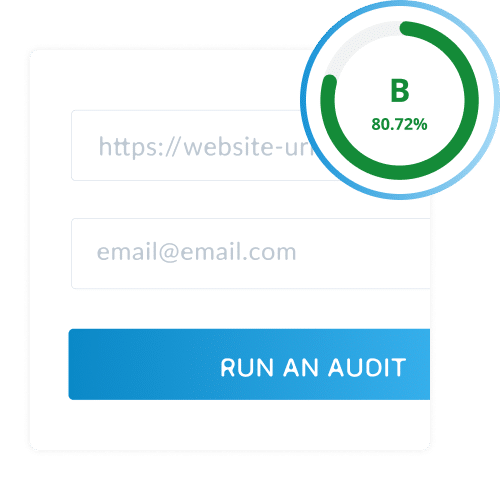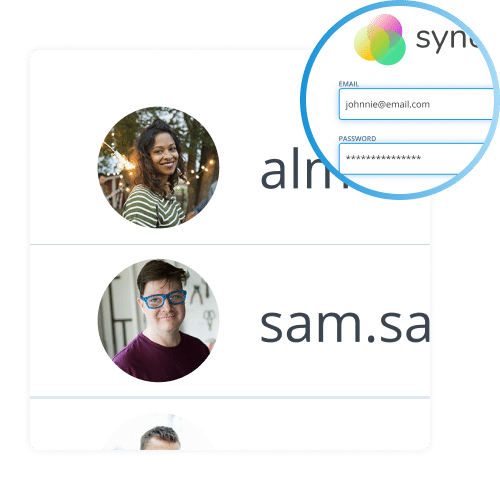 How does Monthly SEO Work?
Monthly SEO is very simple. When you come to us, you will have a small chat with our consultants. This is usually a half-an-hour phone call and during this time, we will learn about your business, the goals that you have and anything else that you deem to be relevant. We will then customize a strategy for you, which will include an SEO monthly work plan, and pricing.
We will always make sure that we cater your package to meet you, so you can not only get the results you want from your monthly SEO package, but for a price you can afford. When we have agreed on what goals you have and what you want to achieve, we will then give your website a full audit. This will give us the chance to make the right recommendations so that we can craft your monthly SEO campaign.
Finally, you will be given a timeline alongside the work we are going to do. We'll state deliverables and specifics, so you know that the services you are paying for are being carried out to the highest standard with the best possible results achieved.
Types of Monthly Packages from SEO Reseller
We are very proud to say that we have a lot of different monthly SEO services available, each one designed to meet and exceed the needs that you have. If you would like to create a custom package, we would be happy to take care of that for you. We work with some of the finest experts in the industry, so nothing is out of reach for us when it comes to ensuring your satisfaction. You can find out what is included in our monthly SEO services below.
Do you feel as though you need something additional to the monthly SEO services we have listed? Maybe you want to mix and match your services because you have penalties or because you have specific goals you want to achieve. Either way, the best thing that you can do is contact us today.
When you do, you can then count on us to work with you to ensure that every good SEO practice listed is implemented across your site. Look below to learn more about our monthly SEO packages.
Tasks We Complete Through Our Monthly SEO Services
If you want a breakdown of all the tasks we'll carry out when you take one of our monthly SEO packages, then simply look below.
Sitemap Optimization
A sitemap is essentially a blueprint of your site. It aids search engines when it comes to finding, crawling and finally, indexing your site and the content you have. Sitemaps tell search engines which pages on your site are important and which ones aren't. We'll make sure that your sitemaps are fully optimized and that they are working as they should be across the board. Contact us today to learn more about this and our monthly SEO services.
Domain Redirect Optimization
Redirection is when you forward one URL to another. This act is very simple and is used often, unbeknownst to the visitor. If you have multiple redirects, then this will slow down your site while impeding your customer experience. With our monthly SEO services, we will work with you to make sure that your redirects are fully optimized.
Local Schema Implementation
Local schema is structured data that you can add to your site. This tells search engines what type of business you run and the services you provide. Using this as part of our monthly SEO services is a very good way for you to optimize all of your site data when it comes to local SEO and it is classed as a huge ranking factor.
Industry-Specific Schema Markup Implementation
If you work within a specific industry, then we will work with you to ensure that we implement the markup code accordingly. We make it easier for search engines to identify which type of business you are to ensure your site is found during a search inquiry.
301 and 404 Page Reporting
If you have a 404 error then this implies that the URL may be available again, but it will not have the same content. A 301 is a permanently moved redirect. If you do not have these set up correctly, then you may find that people are not able to access the content they need. Of course, this can impact your ranking.
One way for you to work around this would be for you to ensure that all of your pages are connected properly. We will take care of that for you through our monthly SEO services while also reporting on any potential red flags.
Monthly Search Performance Reporting
We understand that when you are paying for monthly SEO services, you want to see results. Our monthly search performance packages will update you on how your site is doing, along with the progress we are making. This helps you know that what we are doing is working and that the performance of your site is top priority.
Initial Site Performance Audit
A performance audit helps you to find out where the weak points in your site are, so we can cater our monthly SEO services accordingly. If you can fix them, then you will be providing a satisfactory experience to your users. Hence, you will also be able to get a better ranking on the search engines.
You can also expect better engagement from your users. As wWe'll do all of this for you with one of our monthly SEO packages, along with also making any required changes so you can focus on the more important aspects of running your company.
SEO Roadmap and Campaign Forecasting
We will also carry out campaign forecasting when you come to us for monthly SEO services. This helps you to see how well you are doing right now, and also to help you understand what results you could achieve in the future. This forecasting helps us to set deadlines and benchmarks, so you can see the health of your site, and your bottom line improve.
Website Copywriting
Depending on the package you chose, you'll be glad to know that we can also provide you with website copywriting. We only work with the finest copywriters in the industry so you know that you can count on us to populate your site with quality content. With years of experience when it comes to monthly SEO services, it's safe to say that you can count on us to not only meet your expectations but also exceed them.
Meta Title & Description Optimization
Having fully optimized meta titles and meta descriptions is so important. If you do not have optimized meta tags, then this will work against you and you may find that potential leads end up never clicking on your site. Poorly optimized meta data will also impact your search engine ranking. Luckily, when you come to us for monthly SEO services we will take care of all this for you as part of your monthly SEO maintenance plan. Debating hiring our monthly SEO consulting services? Look below to find out more.
Google Analytics (GA) Account Creation
Google Analytics is one of the best ways for you to monitor how well your site is doing. It also gives you the chance to make sure that all of your pages are being ranked and for the right terms. It's an essential step in SEO, and when you come to us, we will always make sure that we take care of this for you in our monthly SEO services, so you don't have to worry about a thing.
Google Search Console (GSC) Account Creation
Google Search Console is one of the most important and powerful tools out there when it comes to monthly SEO. It helps you to maintain, optimize and monitor your site and its presence online. It also helps you to track how many clicks and impressions you are getting. When you come to us, we will take care of this for you, so you don't have to worry about setting it up. Everything you need to maintain your site will be included in your monthly SEO maintenance plan.
Google Tag Manager (GTM) Website Installation
Google Tag Manager is a system that allows you to update your tags, code snippets and more. If you do not have Google Tag Manager set up right now, then you can count on us to do it for you. We'll sync everything up and we will also make sure that you are happy with the results you are achieving.
Google Analytics Firing Test
Depending on the package that you choose, we will also do a firing test for Google Analytics. This essentially makes sure that your analytics are working as they should, and it also makes sure that nothing is getting lost in translation.
Sitewide Tags Definition and Testing
Tags are a snippet that gets sent to Google Analytics from your site. It's possible to add this directly or indirectly, depending on the data you want to track. We'll cover this for you, if you choose the right package, or if you have a custom package built with us.
Page Tags Definition and Testing
Page tags are very important for your site. That is when you come to us, we will carry out testing for you, so you don't have to worry about a thing when you pay for our monthly SEO package.
Data Highlighting
Data highlighting is essential for your site. It teaches Google about the patterns of your site and the structured data you have. It is more than possible for you to use the data highlighter so you can tag specific pieces of information, ensuring that your site ranks well and that your users end up getting the best experience possible when they visit. This is one of the many services we are able to provide.
Google Analytics Filtering
With Google Analytics, it's more than possible to implement filters so that you can segment data into much smaller groups. We can apply these filters so that you can view specific types of traffic. You can also shut out any unwanted data so that you can get the best result out of your site.
404 Error Correction
Our team can also correct any 404 errors. We do this by simply setting up new redirects and by updating your site. This is included in some of our many monthly SEO services, and if you require this service, then we can easily add it to your package.
Internal Linking
Internal links are very important as they give your users the chance to navigate between pages with ease. They are also important because they help you to strengthen your position on search engines. Our team will take care of any internal linking you need when you take out a monthly SEO package. This is included in your monthly cost of SEO.
Site Speed Optimization
Having a speedy site is not just important for your customers. It's important for your ranking too. That is why we will work with you to make sure that your site is as fast as possible, using numerous metrics to ensure that you hit all the right marks.
Google Tools Integration Report
Making sure that Google Tools are implemented properly is the best way to ensure that the data you are using to track your results is both accurate and reliable. When you come to us, we will do this for you while also implementing the tools you're not currently using. It's easy, fast and convenient.
Types of SEO Packages
We're here to help your business grow! Whether you need a quick fix or long-term strategy, our team of experts has got it covered. From website optimization and social media marketing services for websites like Facebook & Twitter; email development with powerful campaigns that will quickly engage customers on any device – there are many options when working with us so call today about how best suitors can succeed through web design..
We live with a mindset that "Every customer deserves unique service." That means we never compromise quality over time because each client deserves only top notch work done right away! Below is a list of various packages we offer to help businesses find success!
Local SEO Packages
We know the struggle of trying to reach your target audience. That's why we've created our Local SEO Package! This package will help you get found in-store, on foot traffic routes and locally focused online advertising campaigns that promote both old fashioned word of mouth marketing as well as digital distractions like social media posts or email newsletters so clients can hear about what they need without being bombarded by ads all over cyberspace (which is not always accessible).
Basic and Enterprise SEO Packages
Our Basic SEO package is perfect for small businesses that want to rank higher on search engines. It quickly optimizes your company page, which will increase the likelihood of customers finding you online! On the other hand, we also offer Enterprise SEO Packages. This gives large companies and digital marketing agencies the ability to outsource their search engine optimization needs.
Small Business and E-Commerse SEO Packages
Everybody starts somewhere and we want to help startups get found by making sure you have a positive online reputation through our small business SEO package. The more leads, clients or sales that come in through the doors mean better chances for success in today's market!
With ecommerce stores on the rise and consumers becoming more confident in their ability to buy products online, it's essential for companies to be seen. Our ecommerce package delivers necessary actions to boost your store's online performance for a satisfactory and well rounded customer experience. Get started today by signing up for one (or more) package(s)!
Link Building SEO Packages
If you want to be taken seriously as an entrepreneur or company in today's competitive environment, then our building links package is a key answer! With this package, a business can get ahead from other initiatives like content marketing or email outreach. Effectively, this can enhance a website's authority for search engine rankings!
SEO Audit Packages
Want to know how well your website is performing on search engines? Our SEO audit is crucial to finding out how comprehensive they are and what areas can be improved. While last on this list of items, this is actually one of the first steps to forming a well drafted strategy for increasing search engine ranking.
Why Do Companies Hire us for their SEO?
We know that SEO is an investment and that it is so important for you to see a return on any money you put into your strategy. That is why we will always make sure that you get what you pay for, and more. We will always deliver positive results and that is why companies choose us time and time again for any services they need.
Our monthly SEO packages are proving to be very popular, and we are expanding them more by the year. If you come to us and do not see a service you need on our monthly SEO package list, we can still work with you. Perhaps, you have a different service you would like to propose. This is not an issue at all. Our team can help you to get the results you need, without going over budget. We'll also help you to avoid some of the most common monthly SEO service mistakes, which include:
– Buying backlinks as part of a package through link farms or unreputable sources.
– Purchasing from companies that have no proven track record, customer loyalty or experience.
– Buying a package that uses outdated SEO techniques, or forbidden practices.
– Purchasing from a company that has no idea what your business does, or the goals you have.
– Buying from a company or package that promises immediate results.
FAQs on Monthly SEO Packages
If you have any questions about our monthly SEO packages or if you want to see if we can help you, then we have listed some of our most commonly asked questions below.
Testimonials
Here you will find some of the latest reviews from our customers. We are often praised for our offerings and our customers see outstanding results when they come to us for their monthly SEO services. We'll let our customers speak for themselves. Take a look below to see what they have to say.
"I was really impressed with the variety of options that were available to us. Most agencies only have a few selectable packages and it can be difficult if you need something specific or just want more customization in general."
Robert
"I am so grateful to have such an amazing team of people working for me! They're always there when I need them, and the monthly packages that we offered have been perfect with the growing needs of my business!"
Delivering Social
"Thanks to all our SEO contributors for helping us rank higher on Google. We've seen a positive trend in ranking numbers recently, with your efforts!"
Beverly
Companies that We Have Worked With
We have been published by a number of clients, including Clutch, Sitepoint, SEMRush, MOZ, Huffpost and G2Crowd. We have also served hundreds of clients through our monthly SEO consulting services.
Contact Us Today
If you want to find out more about our monthly SEO packages or if you want to see if we can give you the support you need regarding the sites that you have now, then get in touch today!
When you do, you can then count on us to answer any questions that you might have. We can also help you to understand our services on a much deeper level. If this is something that would interest you, sign up with us today, or speak with an expert. We would love to tell you more about our monthly SEO packages and how it can pivot growth for your business!