Almost half of the total world population are internet users. Out of those 3.4 billion people, 2.3 billion are active on social media. Nearly 13% are big fans of local based search. These are all senseless numbers until you consider the profit you're losing.
If you've been neglecting local SEO, you're doing it wrong.
If you've been neglecting local SEO, you're doing it wrong. The reason behind this is easy to see if you consider some of the top apps of today: Uber, Grab, and AirBnB. What do they offer? Cars or accommodations, sure. But not just anywhere. They are where you want them to be: near you.
This is how consumers look for businesses. They find something that offers convenience. The problem is sometimes they don't know it. The "near me" keyword is implied, but Google knows how to interpret that. You only need to show Google that you're the "closest" in terms of fulfilling consumer demands.
Google My Business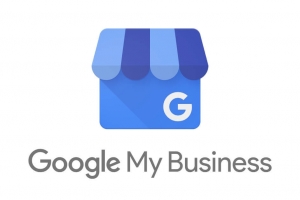 There are 3.79 billion unique mobile users. On mobile, they can be anywhere when they conduct their search. They can be near your establishment without knowing it. These potential customers can perform one quick Google query and find you—or not.
Claiming your business on Google's listing is one of the first things to do when generating leads, but don't stop there.
Update your contact information. How can clients needing emergency plumbing services contact you when they can't find your phone number? They won't waste time looking. They'll go elsewhere.
Include your business hours. That potential client would have dropped by your office for a visit—had they known if you were open.
Offer directions. You want potential consumers to know how to get to your establishment while they're waiting for their Uber. Rank high on Google Maps and you're on your way to being part of the local PACS. That means even if consumers don't click on search results, they see you as part of Google's "squad."
Don't forget other listings, too. There's Bing Local, Yelp, Yahoo! Local, and Yellow Pages. If consumers can see you everywhere, they're more likely to trust your authenticity. On these listings, clients can leave reviews, and right now, reviews are everything.
Pro-tip: Track the results of your local SEO efforts. You can use our GMB dashboard to get full visibility of a website's performance on local search results, customer behaviors, and reviews.
Partnering with Local Companies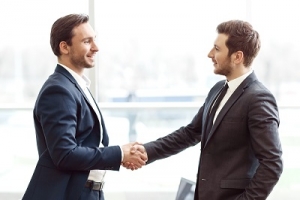 A thousand Google updates ago (that might be an exaggeration), anyone could rank anywhere, even when they weren't in that city—or country. Imagine the frustration of looking for a theater (the "near me" is implied, remember?) and Google giving you results that were half a world away.
It didn't seem like such trouble then to specify your city as part of your query, but once internet users—who probably didn't even know what SEO meant—discovered that Google can identify their location and filter the search to show only the relevant listings, adding "Salt Lake City" at the end of that "great burgers" search seemed like such a bother.
Rather than argue with clients, be there when they search, all implications considered. And you have to help Google along the way.
Remember the saying, "Show me your friends, and I'll tell you who you are"? A little backing from local companies can do wonders for your online reputation. Links from local blogs, publications, and successful companies in the area go a long way. This could also work with a little offline marketing—sponsor that upcoming color run, perhaps?
Don't worry, the event organizers will probably have an online post about it, possibly on their social media account. Facebook, Instagram, and Twitter remain top performers, after all. Your exposure helps the internet-savvy generation know of your presence.
YouTube: The Home of Your Next Campaign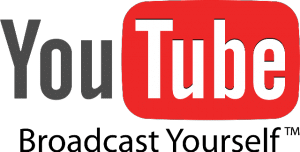 Local SEO services don't just deal with traditional typed search. As voice search overtakes traditional search, and search engines learn more about consumers through their queries, it's important that your content can be understood by bots easily. The Google Quick Answers Box doesn't show the content of your site as is. It truncates data, creates a list, or edits table columns to show only relevant results.
Placing ads on YouTube is a good idea, especially if you have heartwarming campaigns that could go viral overnight. More importantly, have your own video channel. Here, post short but informative videos about your products and services. Add a human touch to your channel, though.
When using this local SEO strategy, think old school: How would you advertise if you didn't have the internet? And then digitize the answer.
Add videos about any community outreach or charity work you've done in your area. It's like hitting two birds with one stone: You're remembered by the attendees and the site visitors as someone who cares about the community, and you generate a good amount of lead. Multiply your earnings by tackling local topics.
How Local is Local?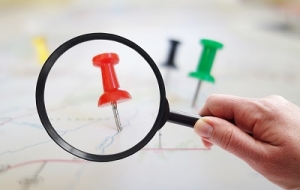 Country. State. City. The more specific you are, the more local it is. But where do you stop? Is it enough to target the U.S. audience? Should you stop with targeting Utah? Or should you go as specific as Salt Lake City?
The narrower the search, the better. After all, a Salt Lake City search implies that you're in Utah, but a Utah search doesn't automatically imply that you're in Salt Lake City. Be as specific as you can, but pay attention to when you need both the city and the state.
There are dozens of places all over the world named Portland. In the U.S. alone, there are over 20 places with that name. If you go international, specify if you're in New South Wales, Victoria (there are several places named after Queen Victoria, mind you), Ireland, New Zealand, Canada, Hong Kong—you get the drill.
These hyper-local keywords should be present in your titles, meta descriptions, and content. How can Google trust that you're a legitimate Ohio business if you don't even mention the state?
SEO has changed through the years. As search engines get more complicated, it's time for you to go back to the basics. Think like a human. You're catering to people with very human needs. You can't understand them when you're thinking like a robot.