Partner Bootcamp
Webinar Series
Expand your knowledge base, work smarter, and provide enhanced service delivery.
In the Partner Bootcamp Webinar Series, agency professionals and freelancers will learn how to maximize the various digital marketing tools at their disposal. Gain expert insights on cutting-edge industry developments and methodologies, and learn how to take full advantage of SEOReseller's full suite of solutions.
LATEST WEBINAR
The Expert Game Plan For
Selling Web Design Webinar
17 November 2016
In this Partner Bootcamp Webinar, William Kramer and Timothy Bienvenida will give you the touch points to developing an expert game plan for selling web design.
PREVIOUS PARTNER BOOTCAMP WEBINARS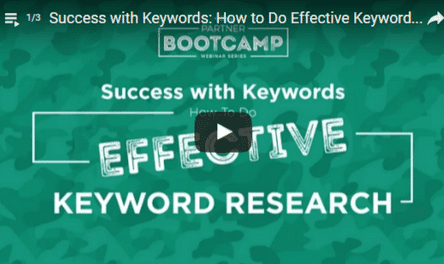 13 October 2016
Keyword research lays the foundation for your SEO campaigns and makes it easier to set expectations with clients. Join Bernard San Juan in our third Partner Bootcamp Webinar and learn how to win at keyword research to drive more business and value for your clients.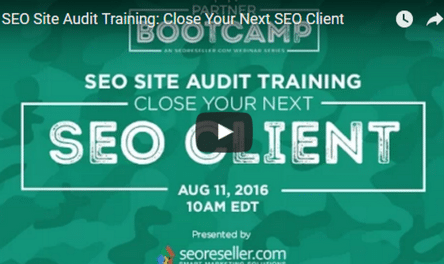 11 August 2016
In this webinar, Bernard San Juan teaches you how to effectively use each part of SEOReseller's SEO Site Audits to win new clients, recommend the right solutions, and begin a successful SEO campaign.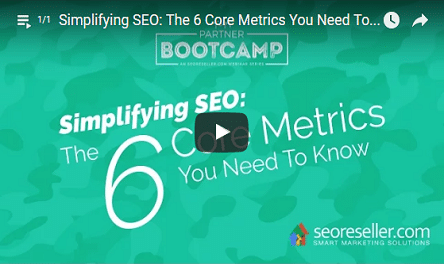 14 July 2016
In the first Partner Bootcamp Webinar, Bernard San Juan walks you through the six core metrics of SEO and the best practices for effective optimization.
What People Have Said About Our Webinars
Very informative. Speakers answered my questions during the discussion and provided expert insights. Looking forward to more webinars and resources in the future, really useful. – Eric
This was perfect and timely for me. I've already been in touch with a Proj Manager today as I am about to on-board my first client using your services. Thank you – very helpful. – Pete
Love SEOReseller.com webinars. Very useful information covering all the details of what I need for marketing and building my business. Once again, thanks for the hard work and effort. – John