SEO Site Audit Training: Close Your Next SEO Client
Iden­ti­fy client pain points, and rec­om­mend bril­liant solu­tions.
SEO Site Audits are an excel­lent way to iden­ti­fy your prospect's needs and estab­lish your SEO exper­tise. In the sec­ond Part­ner Boot­camp Webi­nar, Bernard San Juan III teach­es you how to effec­tive­ly use each part of SEOReseller's SEO Site Audits to win new clients, rec­om­mend the right solu­tions, and begin a suc­cess­ful SEO cam­paign.
11 August 2016 Thursday, 10:00 AM EDT
Missed this webi­nar? Watch the replay above!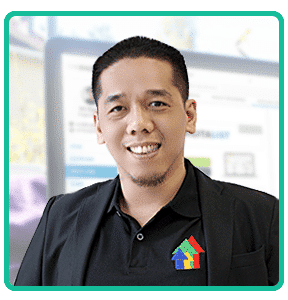 Gen­er­al Man­ag­er, SEOReseller.com
(The Expert)
In 18 years Bernard has start­ed 4 com­pa­nies, tak­en 3 web-based com­pa­nies to mul­ti-mil­lion dol­lar sta­tus, launched and man­aged over 300 web­sites, and has run over a thou­sand mar­ket­ing cam­paigns.
About the Partner Bootcamp Webinar Series
In the Part­ner Boot­camp Webi­nar Series, agency pro­fes­sion­als and free­lancers will learn how to max­i­mize the var­i­ous dig­i­tal mar­ket­ing tools at their dis­pos­al.
Gain expert insights on cut­ting-edge indus­try devel­op­ments and method­olo­gies, and learn how to take full advan­tage of SEOReseller's full suite of solu­tions.

Tim – Own­er, Agency
Very help­ful – answered ques­tions about how to strate­gi­cal­ly lever­age the part­ner­ship and tech­nol­o­gy.

Gavin – Free­lancer
It was help­ful and was able to gain a few tid­bits of ter­mi­nol­o­gy that will help with­in the sales process.

Richard – Own­er, Agency
Very infor­ma­tive, thanks. Rel­e­vant to the sales prob­lems we face with­in our busi­ness envi­ron­ment.