A large part of how we've grown is because our partners care enough to let us know what works and what doesn't. If you'd like to send a shout out, feedback, complaints or review to SEOReseller.com, our people, services or software, please fill out the form and we'll get back to you.
This is your chance to send a message directly to our CEO and management team!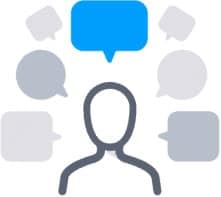 Our Customers Love SEOReseller.com
We love helping businesses grow. Your success is what makes us tick.