Dive into Campaigns a White Label Dashboard
Intuitive reporting & analytics in one place – see it all in our white label dashboard
Keep Tabs on Campaigns with One Dashboard
Give your agency the edge to win more clients with a white label dashboard that makes progress reporting and campaign tracking easier and better.
Our white label reporting dashboard is fully integrated with the essentials to give you an eagle's eye view of your campaigns.
Monitoring campaign improvements and making smarter decisions for clients have never been this easier with our white label analytics dashboard.
Your Agency's Growth is on Us!
Get a complete white label platform with features designed to help your agency grow. Best thing of all? It's free!
Did Somebody Say Custom Dashboard?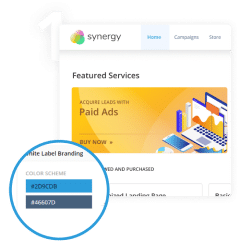 Your Dashboard, Your Brand
Our dashboard is fully white labeled with your logo, colors, and everything that reflects your agency's branding!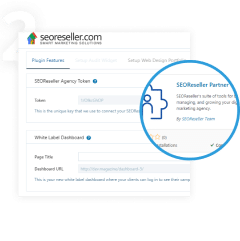 Quick setup to get your white label reporting dashboard ready. Install our WordPress plugin to add the dashboard to your domain!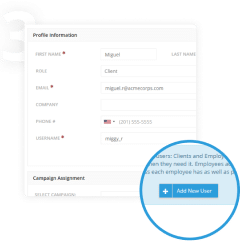 Give clients a front row view of their campaigns. Use the client dashboard access to show updates in real-time.
Our Happy Clients Have Spoken!
After having tried different dashboards...I can definitely say that this is one of the best!
Been using SEOReseller's dashboard for years, and I'm in awe with how it looks now. Looking forward to growing more with you guys
Sweeeeeeeeet!!! Can't wait to show this to my clients! Great work with the dashboard!
Get More Out of Our Agency Tools!

Website audit built to be your ultimate lead capturing and sales tool.

Daily rank tracking for all SEO campaigns made easy.

A complete picture of your SEO campaign's health with all the metrics you need in one place.

Google My Business Dashboard
See the impact of your local SEO campaigns and prove ROI to businesses.

Capture leads, run audits, and wow more prospects using one plugin.

Manage all the leads coming your way with free unlimited use of our CRM.

Find leads in a chosen area and niche without the fuss using our lead generator tool.

Nurture leads and drive interest with easy-to-setup, customized email drips.

Capture and nurture your next clients with optimized landing pages.

All-in-one reputation management tool to monitor what customers are saying.
Frequently Asked Questions
Who can access the dashboard?
Our white label dashboard allows you to give multiple access to your team or clients. You can assign campaigns, permissions, and roles to specific people when giving access to the dashboard.
How do I customize the dashboard?
In Account Settings, you can customize your dashboard and apply color schemes that match your brand. You can also add a company description that will appear on the About Us page of your documents.
What integrations are available?
The dashboard allows you to extract and display data via API integration with Google Analytics, Google Search Console, Google My Business, Facebook, Twitter, and other applications. Simply add the email that provides permission to view and access your client's website.
What other features can I use with the white label dashboard?
By subscribing to our Agency Pro plans, you get access to a wide variety of Agency Tools to grow your business. We have the Web Audit, CRM, Proposal Builder, Mockups, Prospector, Marketing Automation, Reputation Management, and Landing Pages.
How many campaigns can my clients view on the dashboard?
As many as you want! Clients can view more than one campaign if you give them multiple access
Do I need to pay to use the dashboard?
Definitely not! It's free for you to use anytime, anywhere.