Website Performance in One SEO Audit
Get a comprehensive website performance analysis with our free SEO audit tool.
A Detailed SEO Audit in 2 Minutes? You Got It.
Need a quick and detailed SEO audit for a website? Our free SEO website audit tool can do this for you in less than two minutes.
Present key SEO metrics and action points for your strategies. Our SEO audits include all the essential website performance date:
Find out what works, what to improve, and what your next steps are with a thorough SEO analysis from our audit tool.
Grow Your Agency - It's Free!
Access our tools and start growing your business. Don't worry, they're free.
The Ultimate Lead Capturing and Sales Tool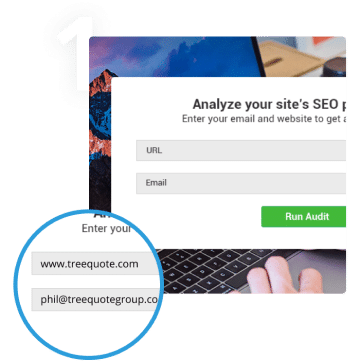 Download and install the SEOReseller Partner Plugin to use the free SEO audit widget on your website.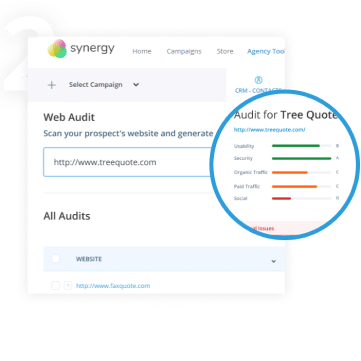 Assess website performance, generate SEO audits and send them to your prospects in real-time!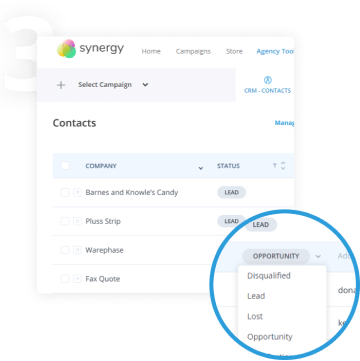 Connect to our CRM and build your leads list every time a user enters their domain and email from the widget.
Our Happy Clients Have Spoken!
Love how the Audit Widget works!!! I've had it on my site for a couple of months now and it's been a great deal of help when I need to do a quick SEO audit for a prospect
FAR OUT!!! The audits are simply amazing!
My first time to get SEO for my business, but the audit has been a great help in learning a few of the technical stuff on my website.
More Tools From Us to You

Track campaign performance with an intuitive dashboard under your agency brand.

All campaigns, keywords, and KPIs in one place for easier monitoring, 24/7.

A 360-view of SEO campaigns – rankings, backlinks, on-page data, and organic traffic.

Google My Business Dashboard
See how local SEO campaigns are driving foot traffic and more calls to businesses.

All the tools you need to capture leads, run audits, and impress prospects in one plugin.

Free unlimited use of our CRM to manage your pipeline and track every lead that comes your way.

Find the most promising leads in your area and chosen niche without breaking a sweat.

Drive interest and nurture leads to become your next clients with our easy-to-setup email drips.

Capture and nurture more leads with optimized landing pages done for you.

Keep your eyes and ears open to what customers say about you with an all-in-one reputation management tool.
Frequently Asked Questions
What do I need to run an SEO audit?
Just enter the domain and email of your prospect, and it will generate the audit with your agency logo.
Is there a limit to how many times I can use the SEO audit?
No! It's unlimited, free use! We want you to maximize the SEO audit so you can provide more value to more clients.
What information will I find in the audit?
We've designed the audit to make it simple and easy to understand for anyone. You'll find five sections that cover relevant areas for the improvement of the website's performance: Usability, Security, SEO, SEM, and Social Media.
What does the "Website Score" mean?
This is the overall health score awarded to the site following the auditing process. The health score is a product of different SEO metrics combined based on how well optimized the website is.
Can I customize the Audit Widget?
Of course! Once installed on your site, you can customize the colors, CTA button, and copy to fit your brand.
Where do you get the data for the SEO audit?
We've integrated multiple SEO tools to collect website performance, such as Google Search Console, Google Analytics, Screaming Frog, and Ahrefs.